Gyusub Shim: Indonesia is the "Hidden Pearl of Asia"
Indonesia is the "Hidden Pearl of Asia"
Gyusub Shim (Dzeko), Exchange Student (Fall 2014)
Dong-A University, South Korea
"Halo, Nama Saya Mas Bambang"
Hot air all day long, motorcycles everywhere and the smiling people. These were my first impressions of Indonesia. Koreans are not too familiar with Indonesia, so I couldn"t think of anything about Indonesia before my visit. I thought Indonesia was kind of "mysterious". Now, Indonesia is my second home!
The reason why I love Indonesians is because they always smile. When I say "Halo, nama saya Mas Bambang", they always give their most beautiful smile to me. Compared with Koreans, Indonesians are much more laidback. I rushed so many things in Korea but I have learned how to relax and enjoy life since living in Indonesia.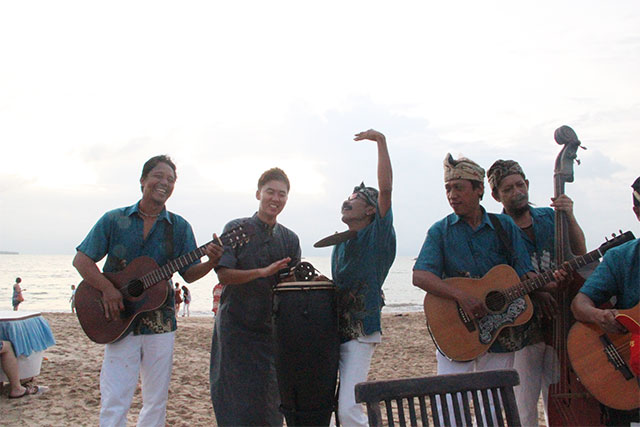 Relaxation and happiness in Bali, Indonesia
Hidden Pearl of Asia
"You can visit BALI! WOW!" Before I came to Indonesia, many of my friends were jealous of how I could visit Bali during my exchange period. But except Bali, there are lots of other equally famous and nice places in Indonesia. I have been to Bali, Bandung, Surabaya, Bogor, Yogyakarta, Bromo Mountain, Thousand Islands etc?There are so many hidden gems in Indonesia. That's why I think Indonesia is the ?Hidden Pearl of Asia?.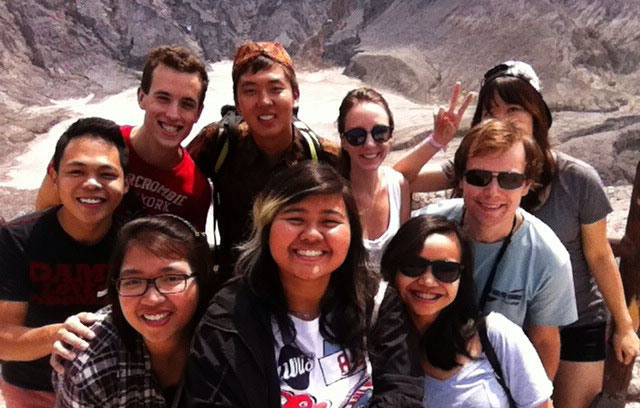 Amazing travel with exchange students & iBuddies
There are some different nature spots very worth-seeing in Indonesia. In Korea, There are no active volcanoes, but Indonesia has so many active and huge ones. So, I visited 5 of them only in 1 semester. They were fantastic! The archipelago is huge and consists a lot of islands. We visited the Thousand Islands together and stayed in a local Indonesian house. It was a very unforgettable memory.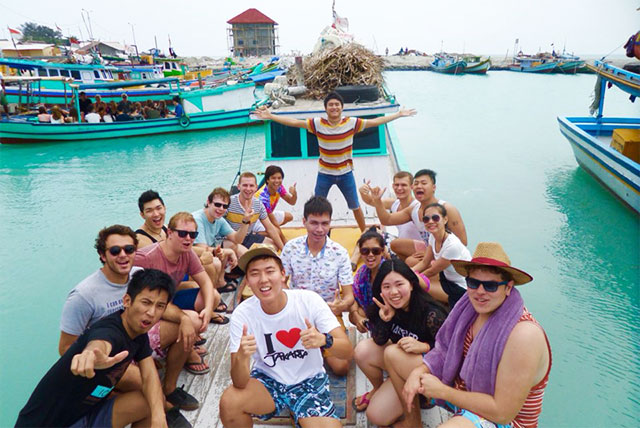 Amazing travel with all exchange students in Thousand Islands
"Annyoung" – I'm Your Korean Teacher
Every Tuesday, my Korean friends and I taught Korean language to some Indonesian students. At first we taught very basic Korean but they had already known much about K-Pop and Korean drama so we upgraded the difficulty level. We taught them some useful sentences, including some K-Pop songs, such as "I believe" and "Kissing You" etc. When they understood all the lyrics and sang the songs, my Korean friends and I felt really happy and thankful for our students. Even though we were the ones teaching, we learned so much from our Indonesian students. Their passion for studying and hard work was very inspiring. It was a fantastic experience.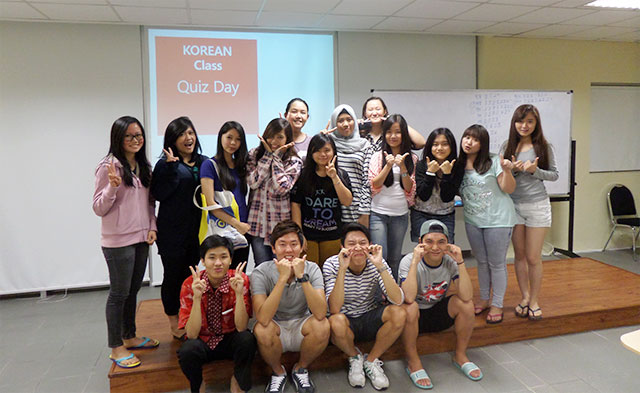 ????! ??? ?????!
Thanks to my exchange in BINUS University in Indonesia, I experienced many things I never thought I would. I never imagined how fantastic it would turn out. Of course, sometime I felt lonely but I tried to focus on the positive parts of my exchange life so I can enjoy Indonesia. If I have a chance to visit Indonesia in the future, I will definitely visit again. I will keep all my memories about Indonesia in my heart. Thank you BINUS! Thank you Indonesia!
Last updated :