Tuition Fees 2023/2024
Tuition fees for our full degree programs are available here:


Partial Scholarship for Non Residents up to USD 18,150 for BINUS INTERNATIONAL's Fashion/Design programs and USD 15,500 for other BINUS INTERNATIONAL programs.


The fees provided are indicative only and are subject to change. In the event of any discrepancy, the fee based on the newest university policy will prevail.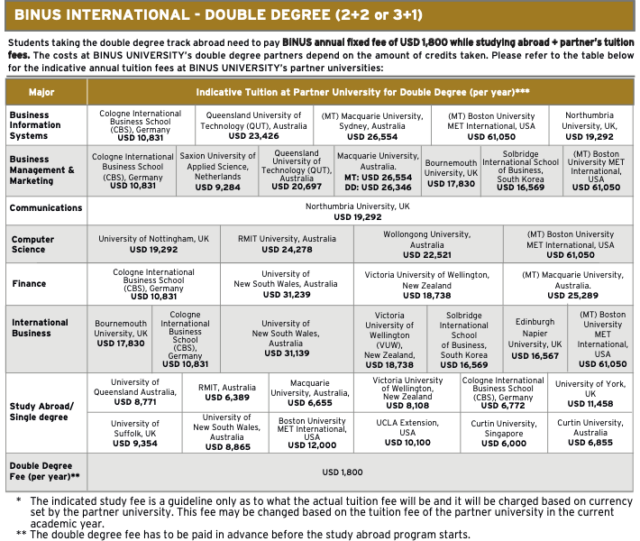 TUITION FEES ASSISTANCE
We also offer an exciting scholarship for high-achieving international students that helps towards your tuition fees and other additional benefits. Please check our scholarship information page here.
Please contact global@binus.edu for registration and more details.