Special Programs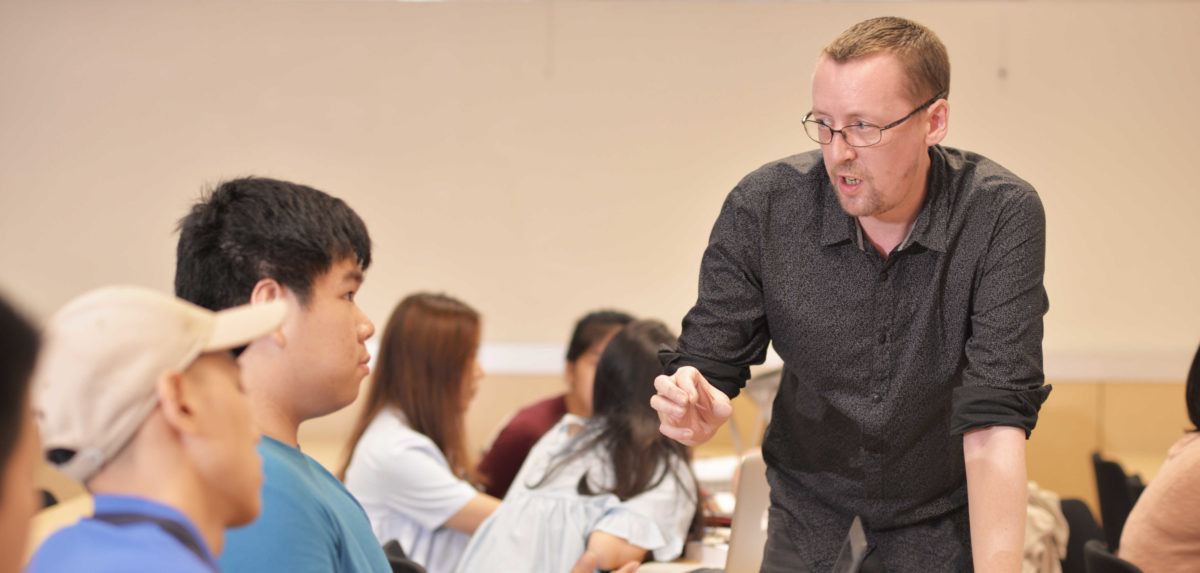 BINUS University strives to provide a world-class education in building and serving the nation. To fulfill that mission, BINUS strives to incorporate international collaborations into our academic and non-academic activities, including student mobility and short programs. Our Special Programs refer to various programs offered to accommodate internationalization opportunities.
WHY YOU SHOULD JOIN
Indonesia has a growing and vibrant economy with annual 

GDP growth of over 6%

since 2007. With investments pouring in, we aim to be one of the leading economies in the world.

Rich in biodiversity, the archipelago of over 17,000 islands is home to over 240 million people of 

multiple races, cultures, and historical roots

 from Hinduism, Buddhism, Islam, and European influences.

Entrepreneurial, creative, resilient, fun, and young

 Indonesians have a way of winning over the world. We engage the world in business, culture, learning, and innovation. It is a perfect time for you to get to know us!
SHORT PROGRAMS
Short programs are available in every study area, from designs and sciences to languages and cultures. A short program typically runs between 4 days to 4 weeks. Many students participate in a short program to explore their interests, develop new skills, meet other students with similar interests, expand networking, and earn credits (if available). Click to find Short Program Offers for International Students
IMMERSION PROGRAMS
Immersion programs aim to provide students with first-hand experiences of different cultures. The program typically includes student group discussions on cultural understanding and cultural trips. Click to find Immersion Program Offers for International Students
INTERNSHIPS
The internship program is a credit-bearing course that provides opportunities to feel the actual working environment in well-acclaimed organizations with mentoring and advisory from our faculty members. Our outstanding iBuddy will assist you before and during the program. Click to find Internship Offers for International Students
VOLUNTEER PROGRAMS
Learn Indonesian culture and way of life while making a difference in local communities. Join our voluntary and community development projects to scale up your professional experience and personal growth, develop new skills, and strengthen your influence in the community. Click to find Volunteer Program Offers for International Students
Further Information
International Office—BINUS University, Anggrek Campus, R. 331 (3rd floor), Jl. Kebon Jeruk Raya No. 27, Jakarta Barat 11530, Indonesia
E-mail: io@binus.edu
Social Media:
Instagram: io.binus | Telegram Channel https://t.me/binusgoglobal
\dl