ICOBAR 2021: Sustainable Innovation: Science and Technology to Foster and Empower the Society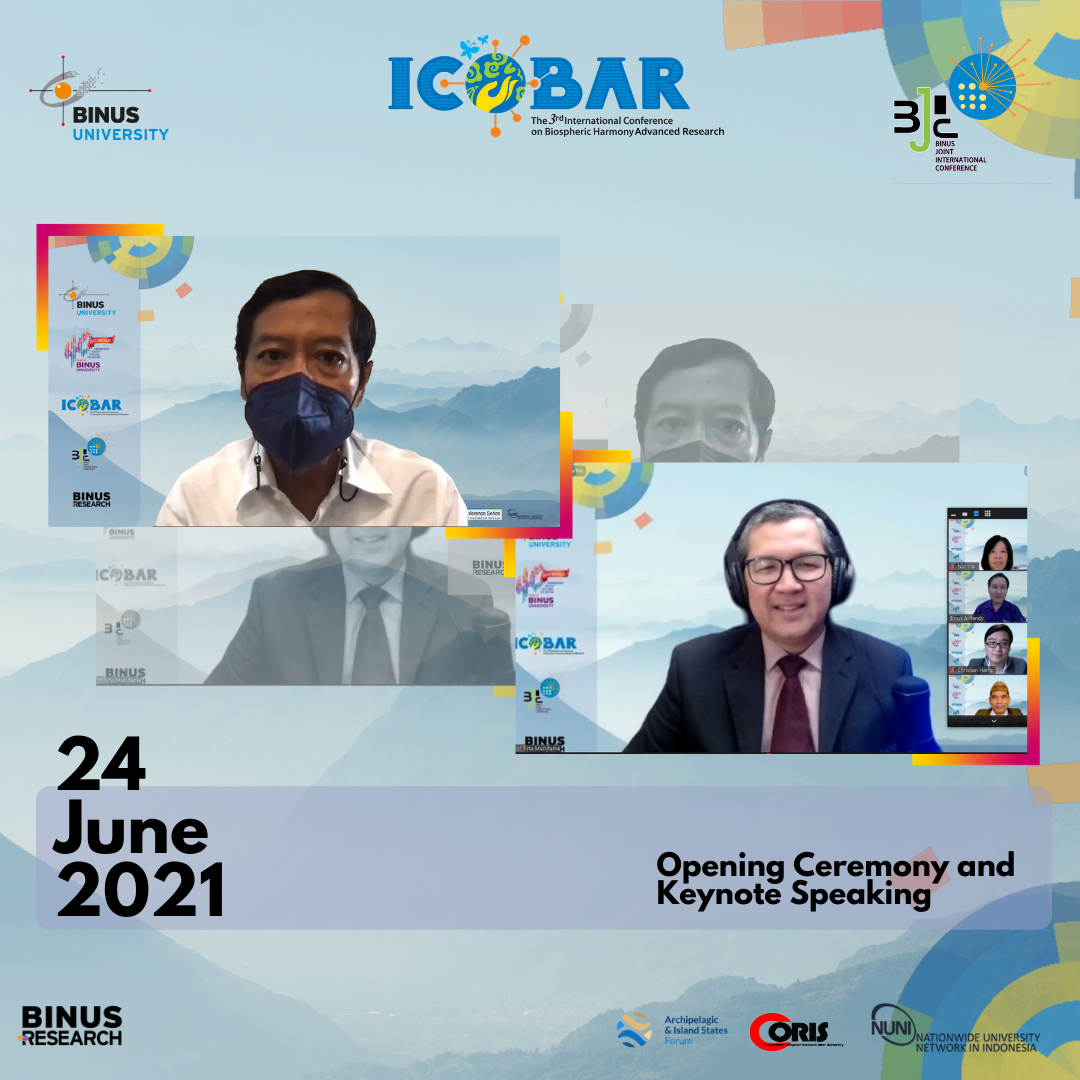 BINUS UNIVERSITY hosted the 3rd International Conference on Biospheric Harmony Advanced Research (ICOBAR 2021) virtually as a two-day event from 24-25 June 2021. The event was a part of BINUS Joint International Conference (BJIC) 2021. This year's conference aimed to promote the notion of "biospheric harmony" as a concept to highlight the efforts to live in harmony with the environment in the human-dominated era. 
The topic for ICOBAR 2021 was focused on "Sustainable Innovation: Science and Technology to Foster and Empower the Society". Aside from the scientific conference, this year's ICOBAR also featured an Industry Forum as a means to bring together researchers and industry partners, therefore encouraging research to meet the industry needs. An online exhibition was also available live through ICOBAR's website, showcasing industry partner booths as well as a gallery of INACADE, an annual art exhibition from BINUS School of Design.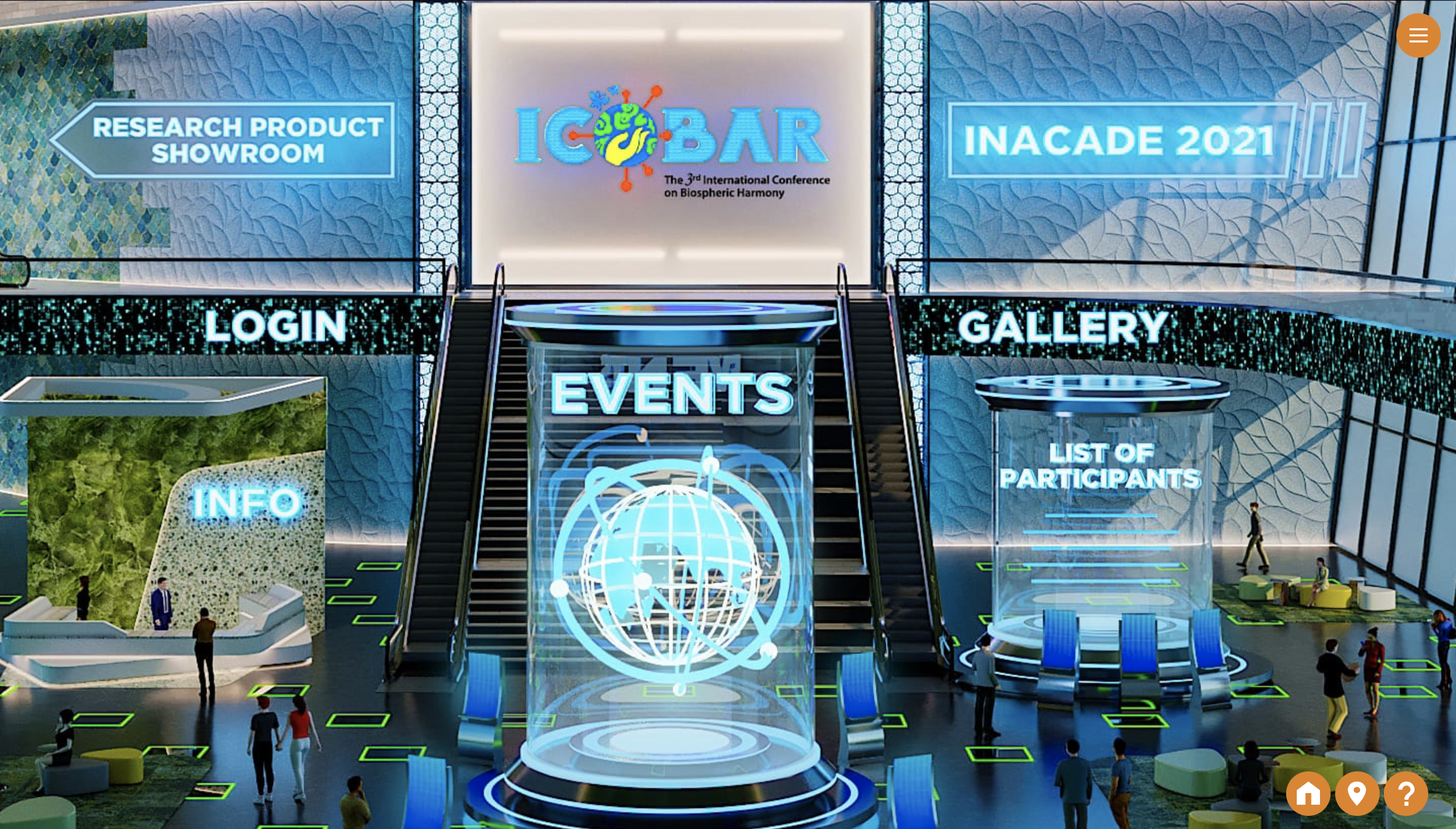 Prof. Dr. Ir. Harjanto Prabowo, M.M., Rector of BINUS UNIVERSITY and Prof. Dr. Tirta N. Mursitama, Ph.D., Vice Rector Research and Technology Transfer of BINUS UNIVERSITY both gave an opening speech to officially open ICOBAR 2021. 
The event was followed by a keynote speech by Prof. Dr. Nurul Taufiqu Rochman, M.Eng., Ph.D. from Indonesian Institute of Sciences on how to transform research into commercialization in industrial area. Other keynote speakers were Prof. Frank Marken, from University of Bath, United Kingdom, Prof. Michael Frese from ASIA School of Business, Malaysia and His Excellency Mr. Amenatave V. Yauvoli, Ambassador of the Republic of Fiji to Republic of Indonesia.
At this conference event, experts from various fields of research also had an opportunity to present their studies. The topics were mainly focused on the need for solutions in dealing with the COVID-19 pandemic, as well as the need for sustainable innovation from the environmental, social, and economic aspects. 
ICOBAR 2021 has been included in the 4th Quarter Forthcoming Issue 2021 by IOP Publishing. 
BINUS UNIVERSITY hopes for ICOBAR to be able to invoke enthusiasm in transforming research into commercialization as an effort to foster and empower society.