Ronaldo: Japanese Summer Program at Tokyo Metropolitan University
Summer Course at Tokyo Metropolitan University
Ronaldo, Information System & Management
Japanese Summer Program at Tokyo Metropolitan University (Spring 2016)
こんいちは!(Hello!) First of all, I would like to thank BINUS UNIVERSITY and International Office for this unforgettable experience. I am thankful to have got my second chance to study in Japan, met a lot of new friends from different places and for the opportunity to improve my Japanese and English skills. I would also like to thank all the teachers and staff at Tokyo Metropolitan University and everyone involved for the 3-week Japanese Summer Program. I wish the program was longer though!
The local students of Tokyo Metropolitan University greeted us when we arrived. They have a club that focuses specially on the International Students and most of them can speak English well. I am grateful for their time spent in guiding us to travel around Tokyo and recommendations of good places to visit.
Opening Ceremony at the International House of Tokyo Metropolitan University

Rainbow Bridge at Odaiba
During our time there, we went on some few field trips. We went to the Panasonic Center to learn about the Tokyo 2020, how Japan is preparing for the Tokyo 2020, what they will provide to the athletes and many more. We also went to the Edo Museum to learn about the history of Japan and how the Japanese survived from the wars. As for our visit to the National Diet Building, we got to see the government office.
Panasonic Center

Edo Museum
We also had the chance to go to the Fireworks Festival at Yamashita Park. It took us around 1 hour and 40 minutes to get there from our hotel. It was really crowded because it is an event that everyone awaits for every year. So we only managed to watch the fireworks from the bay near the park.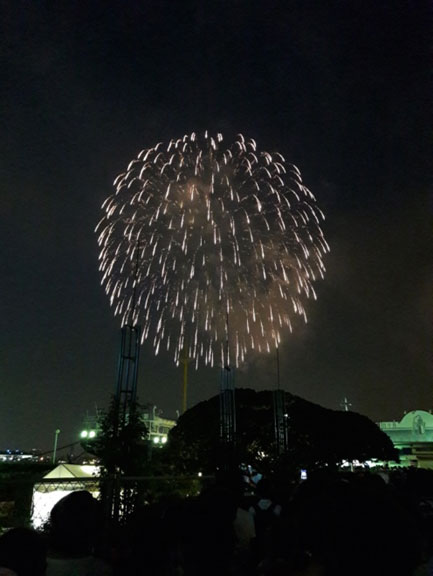 Fireworks Festival at Yamashita Park (Yokohama)
Time flew! We got to the end of the program and had our farewell party though it felt like we just arrived the day before. The local students were so nice they even held another farewell party for us. I would also like to thank all my friends that we met in the program. Even though we came from around the world, I didn't feel any differences between us. I will miss you all and hope we could meet again someday!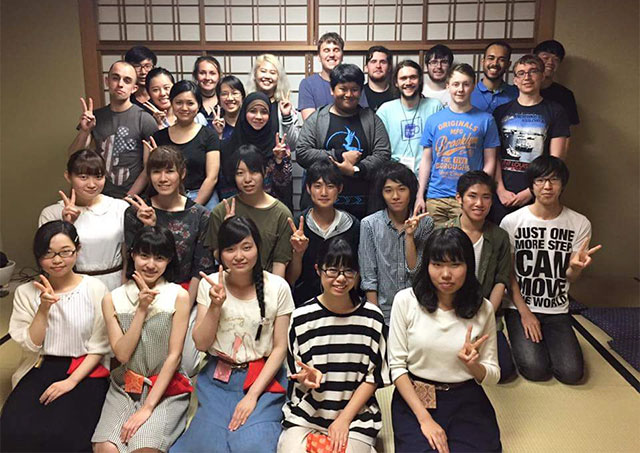 Tea Ceremony at the Japanese Style Room in Tokyo Metropolitan University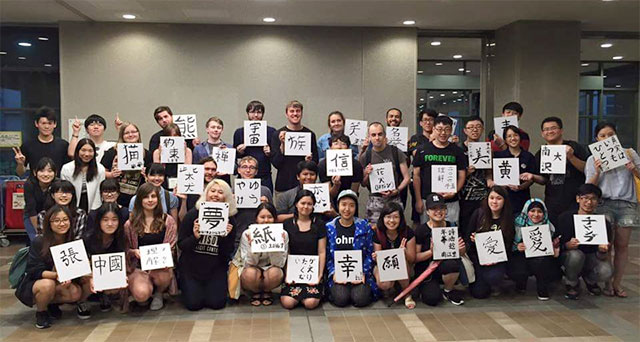 Caligraphy Lesson at Building 8 of Tokyo Metropolitan University
Overall, I learned a lot from this program and would like to recommend other BINUS students to participate in the program next year! またらいねんにいきます!(Go again next year!)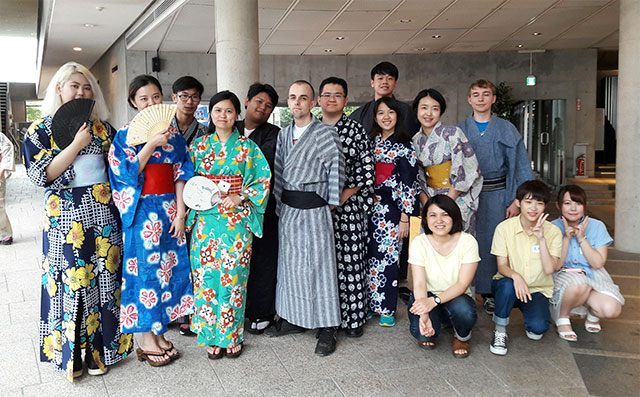 Yukata Party at International Office of Tokyo Metropolitan University