Ivana Patricia Kalyana: Student Ambassadors of Fostering ASEAN Future Leaders at Daejeon University, South Korea
Priceless Memories from Incredible Journey
Ivana Patricia Kalyana, Computer Science
Student Ambassadors of Fostering ASEAN Future Leaders 2014/2015, at Daejeon University, South Korea (Fall 2014 & Spring 2015)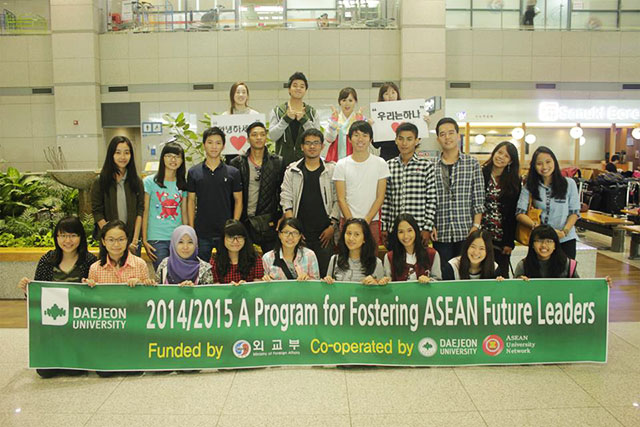 Arrival of 20 Exchange Students at Incheon International Airport, Incheon, ROK
Years ago, I never imagined being the person I am now. Even though being an exchange student had been on my wish list, it is still hard for me to believe that I've done it. One day, I was scrolling down BINUS IO Facebook endlessly and found that most deadlines of the programs offered have passed. Fortunately, I found one that was still open: FAFL (Fostering ASEAN Future Leaders) 2014/2015. Supported by both AUN and Daejeon University, South Korea and funded by MOFA (Ministry of Foreign Affairs), the program offered full exchange scholarships to 20 undergraduate students from ASEAN countries. The application deadline was closing in two weeks, and I had to prepare all the documents in a short period of time (recommendation letter, essays, medical records, and transcript in English) and sent it by post. During the hectic period, BINUS IO kept encouraging me to pursue this amazing opportunity which I'm very grateful for. The result was then announced around a month after the deadline. I was one of the 20 chosen participants.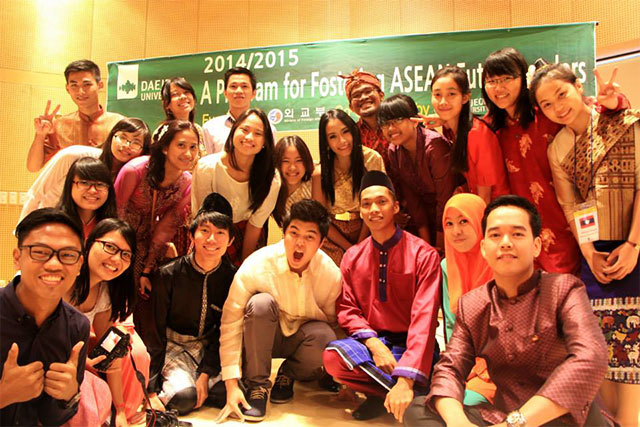 Orientation session while wearing traditional clothes
Being accepted in this program proves that when there is a will, there is a way. I can dream big and achieve my goals. Reminiscing who I was last year, I realize that I've changed – a lot. I am not the same person as I was a year ago. I've learned to get to know and appreciate myself better. I became more open minded. I can manage living by myself and be more independent by taking care of my own needs, daily life, and finances.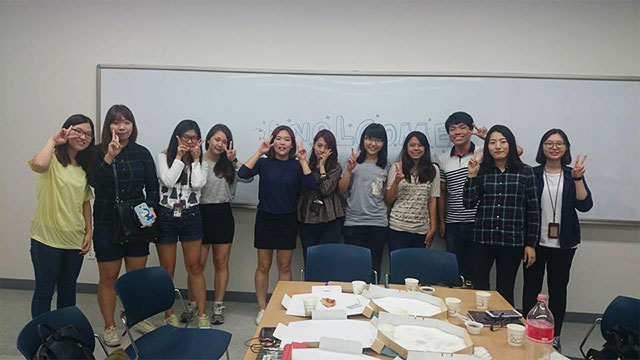 Discussion with Korean students from the Nursery Department at Daejeon University
Going abroad also let me learn more about Indonesia. Though it was hard to start a "new life" in a new environment with new people in the beginning, I challenged myself to be different and step out of my comfort zone. So in dealing with culture shock, I learned to view different cultures with a new perspective and to respect them.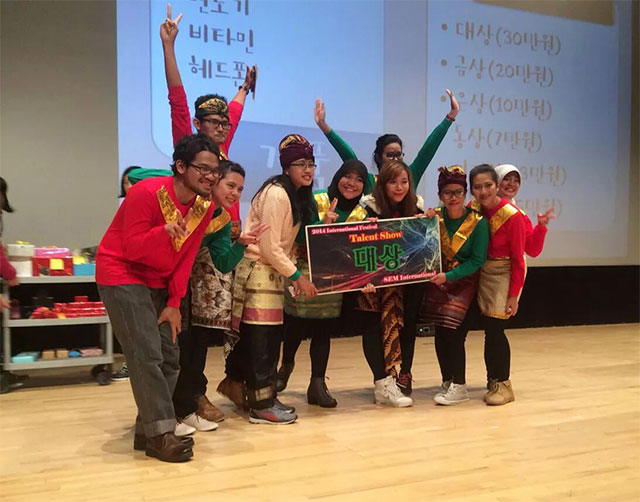 Saman Dance performance and winning 1st place in International Event
During my exchange, I went on a lot of field trips, participated in conferences and exhibitions, had an internship at an amazing organization (UN-APCICT), experienced all 4 seasons, travelled to beautiful places, and the best of all, I got to know other ASEAN students and be friends with them. I would like to thank Daejeon University, AUN (ASEAN University Network), MOFA (Ministry of Foreign Affairs), BINUS UNIVERSITY, my ASEAN friends and everyone involved during the program for their support.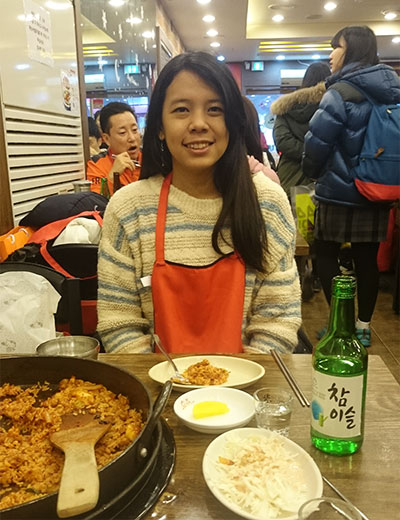 Experiencing Korean Cuisine and Soju
The journey of this awesome program has ended, leaving tons of memories in my heart as one of the precious experiences of my life. Now is the time to prepare for another beautiful journey.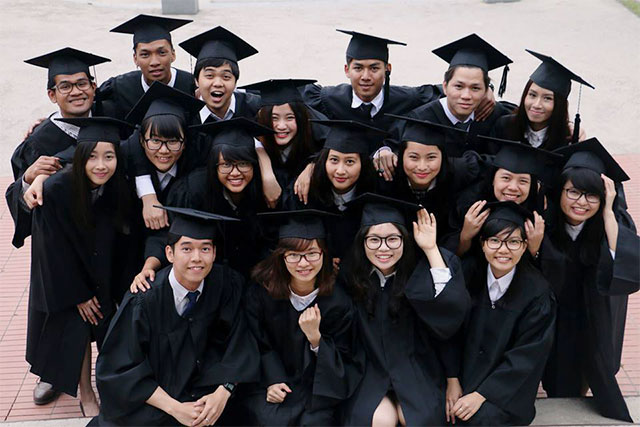 Graduation photo shoot upon completion of FAFL Program 2014/2015
To everyone reading this, I encourage you to challenge yourself! Step out of your comfort zone, live your youth life, make your dreams come true, create another milestone, make tons of memories, and love yourself! Life is always about learning, and it can definitely happen outside of classrooms too! I hope you start planning for your new journey soon!