Antonia Amethyst Muljani: Korean Summer Session at Dong-A University, Busan, South Korea
Best Summer School Ever in 2016 at Dong-A University
Antonia Amethyst Muljani, Accounting Information Systems
Korean Summer Session (KSS) at Dong-A University, Busan, South Korea (Spring 2016)
The first thing that came to my mind when I heard about "Korean Summer Session (KSS)" was about learning Korean Language and cultural exchange. But based on what I got, it is more than that. Now I feel like I have another family in South Korea. I was very excited to join this program because I had never been to South Korea before, until BINUS UNIVERSITY offered me the opportunity.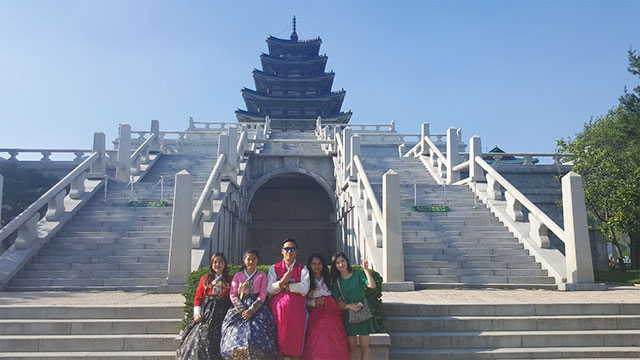 BINUS Delegation in Hanbok with Brian and Victoria (teachers) in Gyeongbokgung Palace
The summer session offered a variety of fun educational programs, such as Korean language classes, cultural activities, Busan City tour, field trip to GyeongJu and Seoul. The schedule was not so tight so we still had some free time to spend with our friends in the evening. Those two weeks were the most memorable summer in my university life. I met a lot of friends from many countries, learned different cultures and habits, and had a lot of fun with the other 17 international students, 12 Korean students and 2 teachers from the program.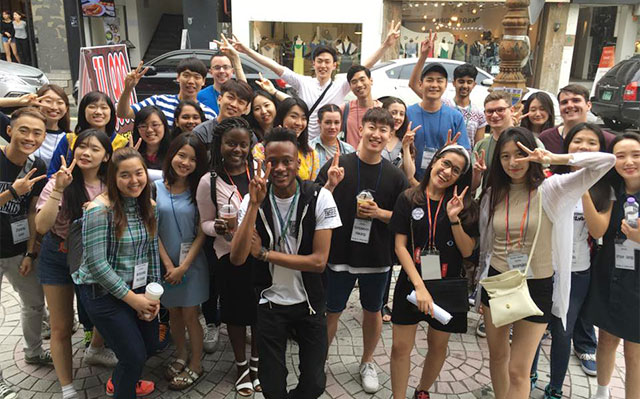 KSS 2016 Participants Group Picture
Everything I learned during KSS was unforgettable. I hope all of you would strive to get international experience as BINUS UNIVERSITY provides you with a lot of exciting opportunities you can choose from. Be brave to get out of your comfort zone, experience different cultures, make friends with people from abroad, and make your dream comes true!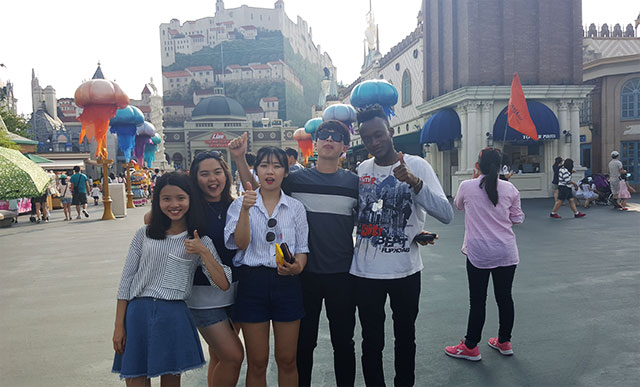 My group in KSS (Hi-five) having fun in Everland, the biggest theme park in Seoul
From the left to right, we are from Malaysia (ChewNi), Indonesia (Antonia), Korea (JiEun and YoungHoon) and England (Shane)