Annisa Yulina: Short Course at Ishikawa Foundation for International Exchange, Japan
こんにちは!
(Hello!)
Annisa Yulina, Japanese Literature
Short Course at Ishikawa Foundation for International Exchange, Japan (Fall 2015)
On November 29, 2015, nine friends of mine and I arrived at Kanazawa City, Ishikawa Prefecture. We participated in a short course program called Ishikawa Japanese Studies Program (IJSP), in which we studied the Japanese language and culture in Ishikawa Foundation for International Exchange (IFIE).
On the orientation day, we were introduced with the school rules and our local homestay family whom we stayed with for one month. I am always amazed by the appearance of Japanese people who tend to look much younger than their real age. My host family is a married couple aged around 70 years, but they look 10 years younger. They are also still actively working and participating in volunteer activities.
During our study, we had lots of interesting experience. We did some art and cultural activities, such as pottery making, gold leaf crafting, traditional cakes making, tea ceremony and seal making. Those were new things we had never done before so we were very excited to be able to experience those.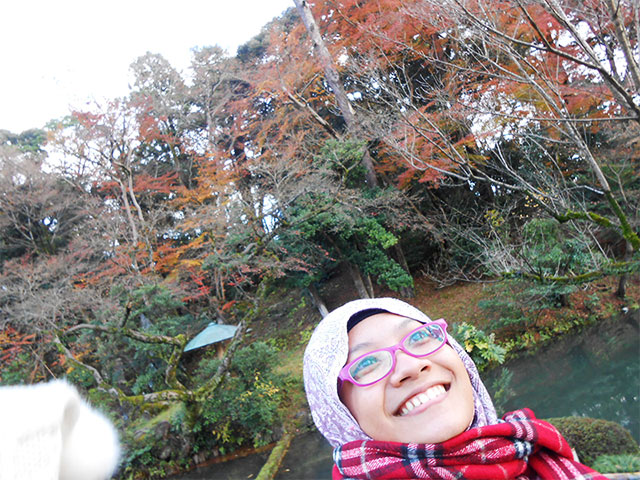 Autumn scenery at Kenroku Park (Kenroku-en)
The most memorable activity for me was our visit to Noto City along IFIE. I finally could feel and experience the actual gakkou ryokou (school trip). For the first time ever, I stayed at a ryokan (traditional Japanese inn). I also wore the yukata which was provided there, went in ofuro (Japanese bath) and had a bottle of fresh milk afterwards. Unfortunately, we only stayed there for one night.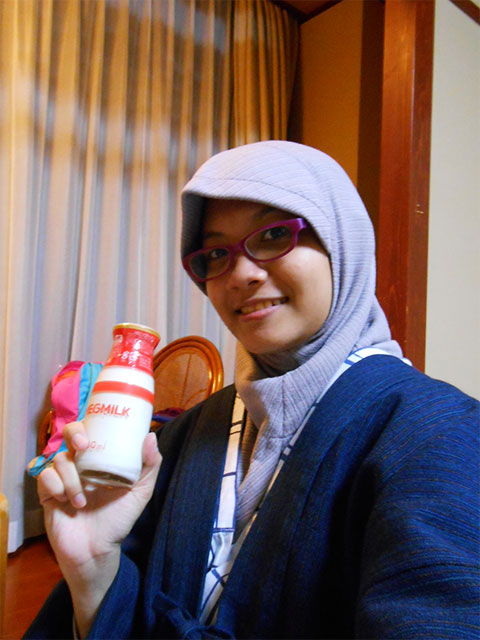 At a ryokan in Noto city
The short course ran in the end of autumn to early winter. I was worried about my health because I'm weak with cold weather. But apparently that year's winter was warmer than usual, so there wasn't as much snow. Despite that, the snow still covered the mountainous areas so I'm happy I got the chance to enjoy the snow at the mountain I visited.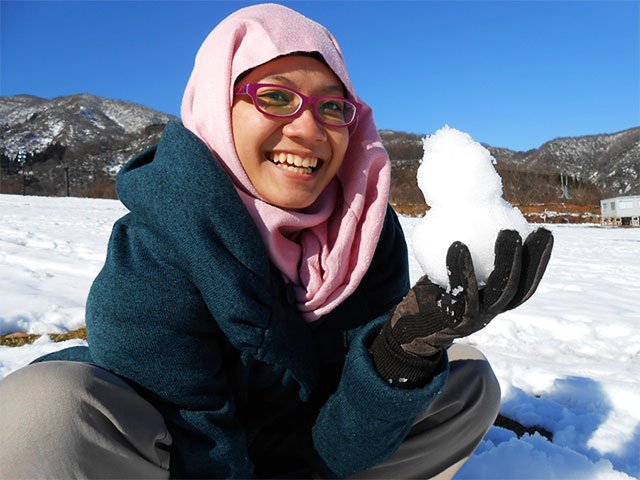 At Mount Haku (Haku-san)
To me, IJSP program is an irrepleaceable experience. Never miss the opportunity to join any short courses abroad. You'll learn lots of things and have lots of fun as well!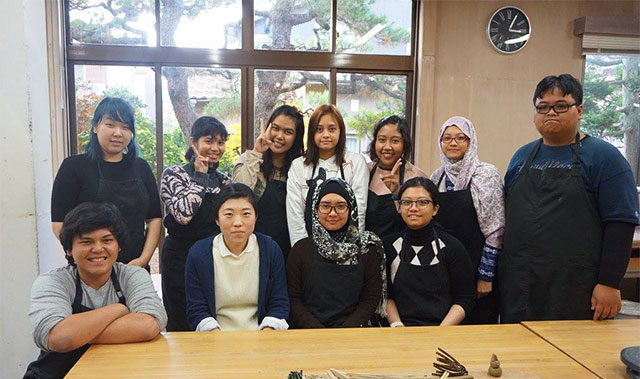 Graduation day with IFIE teachers and homestay families
ありがとうございます!
(Thank you!)