Global Learning with Fall 2024 Study Abroad Information Session Series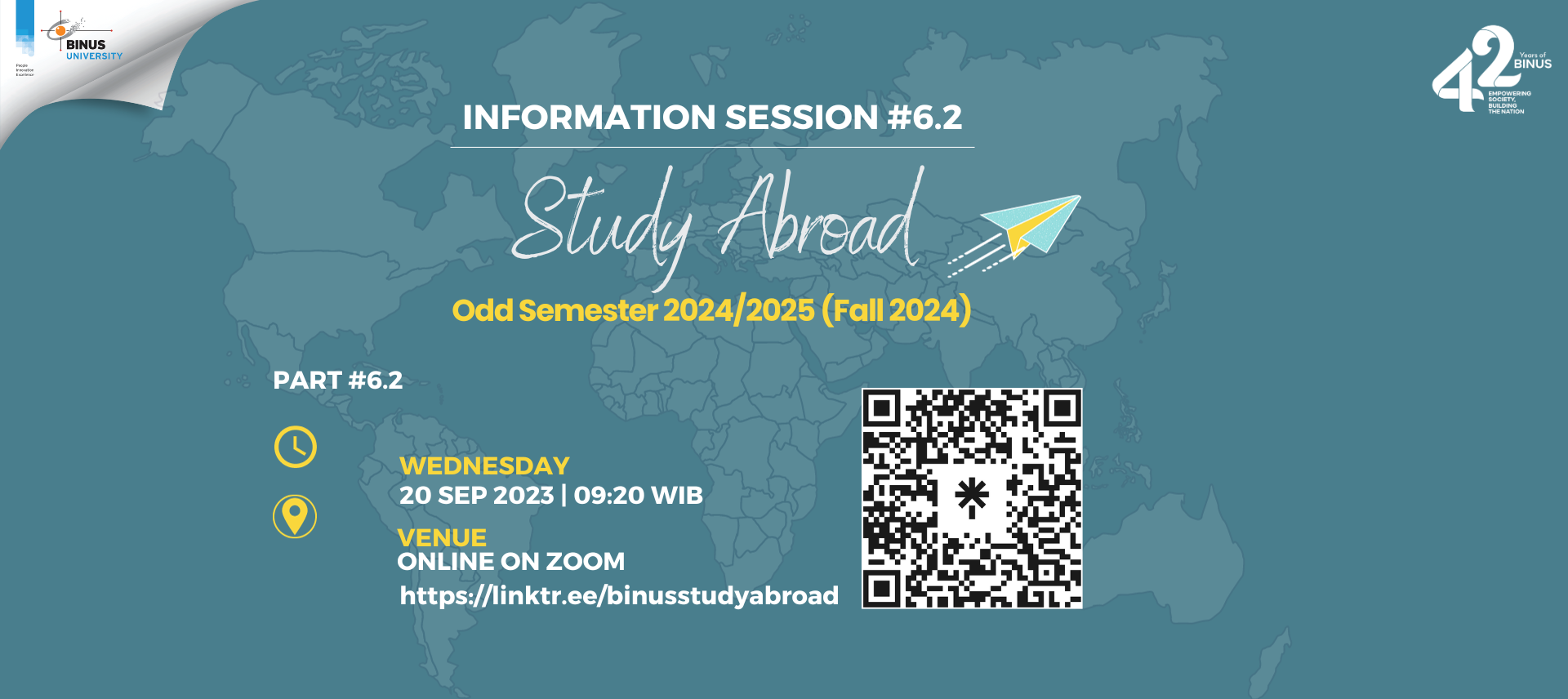 BINUS University has embarked on a transformative journey to inspire its students to explore the world through the Study Abroad Information Session Series, held from mid-September to 20 December 2023. The series, primarily conducted online to cater to students across multiple BINUS campuses, aims to provide comprehensive insights into the vast opportunities for international study available to BINUS students in Fall 2024.
BINUS Study Abroad offers diverse options with over 140 world-class educational institutions worldwide. Students are encouraged to consider studying abroad regardless of their major, provided it aligns with their academic requirements and capabilities. The university emphasizes that studying abroad is not confined to a specific enrichment semester, offering flexibility for students to pursue this enriching experience at various points in their academic journey. Studying abroad is more than just an academic pursuit; it's an opportunity for personal and academic growth. The students can immerse themselves in the academic excellence of BINUS' partner institutions worldwide, fostering global perspectives beyond the classroom.
The Study Abroad Information Session Series provided students with a platform to explore the myriad benefits of studying abroad. It is an avenue for academic enrichment and an opportunity to expand networks, paving the way for a brighter future. The sessions cover essential aspects such as academic possibilities, cultural experiences, and the long-term impact on personal and professional development. BINUS University believes that exposure to global education is vital in preparing students for an increasingly interconnected world. By providing these opportunities, the university aims to equip its students with the skills, knowledge, and networks necessary to thrive in a globalized society.
For more information on the Study Abroad program and upcoming sessions, students must visit the BINUS University website or contact the International Office.
For further inquiries, please contact Ms. Arina Utami by email at arina.utami@binus.edu.