BINUS University and Udayana University Join Forces for Community Development in Bali
Jimbaran, September 1, 2023 — BINUS University, in collaboration with Udayana University, is excited to announce the continuation of the International Community Development Program (ICDP) 2023. Following successful editions in Malang last year and subsequent stops in Bandung and Jakarta earlier this year, the program landed in Jimbaran, Bali, where it will run from August 28th to September 2nd, 2023. 
ICDP is a unique program that offers valuable experiences to both local and international students, enriching their academic journeys. Students can interact with individuals involved in Micro, Small, and Medium Enterprises (MSMEs) through engaging activities. This enables them to identify challenges and collaboratively devise innovative solutions, bridging academic theory with real-world applications.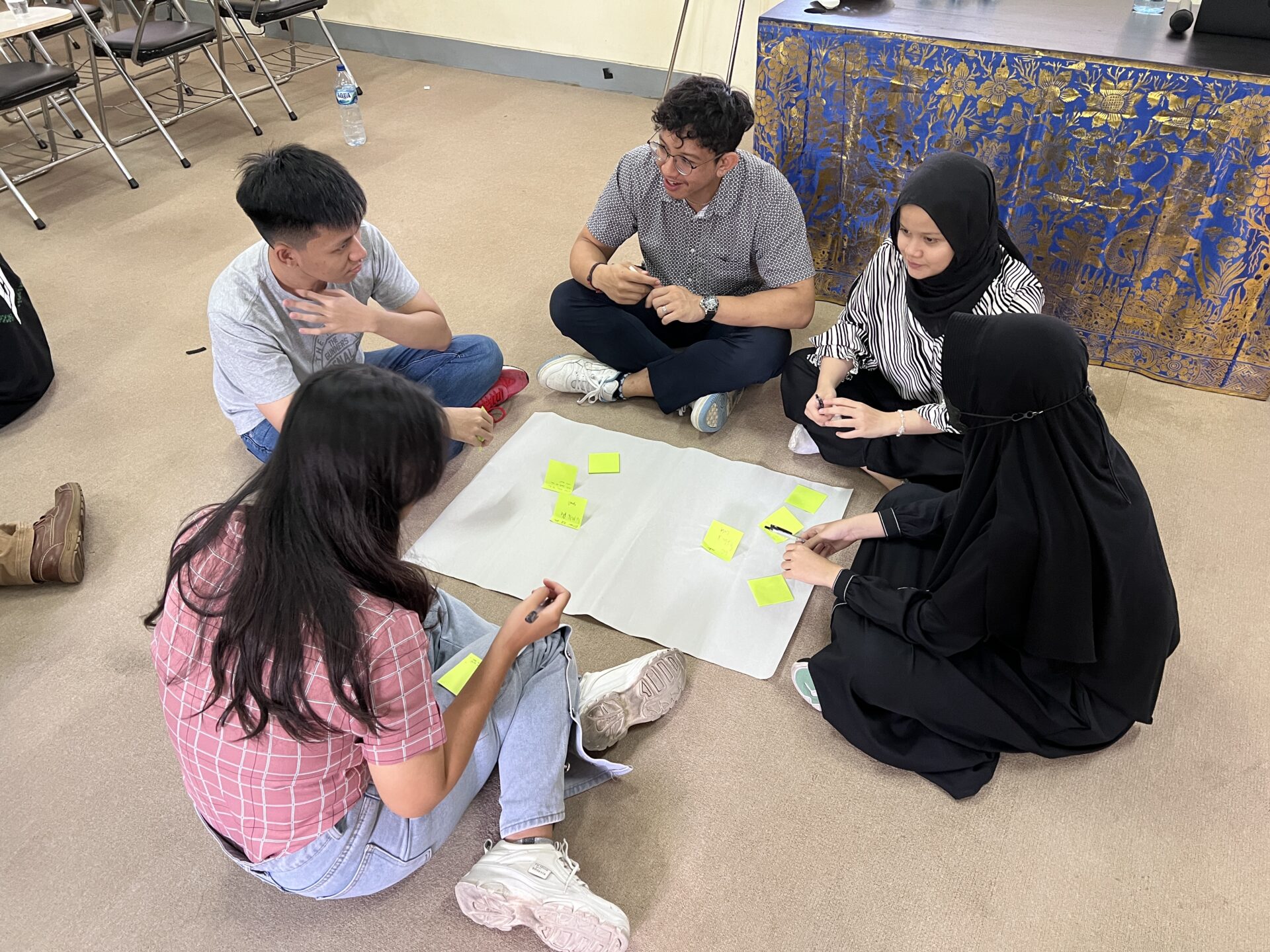 One of the significant strengths behind the program's success is the collaboration between BINUS University and Udayana University. This partnership facilitates the implementation of ICDP 2023 and brings together talented students from both institutions, fostering a cross-institutional exchange of knowledge. 
Choosing Bali as the program's location provides a fantastic opportunity for participants to immerse themselves in a unique cultural experience. It deepens their understanding of local culture and supports the growth of MSMEs. 
Atalia, a student from Udayana University, shares her thoughts: "International Community Development Program 2023 has been a very eye-opening experience for me, especially our project, the mini Gallery Walk. As an English literature major, this is my first time delving into the digital world and business. It's a significant opportunity for me to explore these areas, and it has provided me with valuable lessons, knowledge, and amazing friends from BINUS and across ASEAN." 
Syabitha, a student from BINUS University, adds, "This program is incredibly fun and exciting. Beyond the enjoyment, we also learn problem-solving, critical thinking, and creative skills alongside students from various universities and countries. So, in addition to knowledge, we're also building lasting connections." 
This program brings together participants from various countries, not only from BINUS University but also from prestigious international universities like the University of Malaya in Malaysia, Panpacific University in the Philippines, and Dong Nai Technology University in Vietnam. This international collaboration fosters cultural exchange and creates a rich learning environment for everyone involved. 
The International Community Development Program 2023 is committed to promoting entrepreneurship and empowering MSMEs through collaborative engagement to drive innovation. The program aims to enhance MSMEs' quality, efficiency, and competitiveness in local and international markets by providing access to knowledge, training, and resources.