Reflecting on the IN2FOOD International Student Competition 2023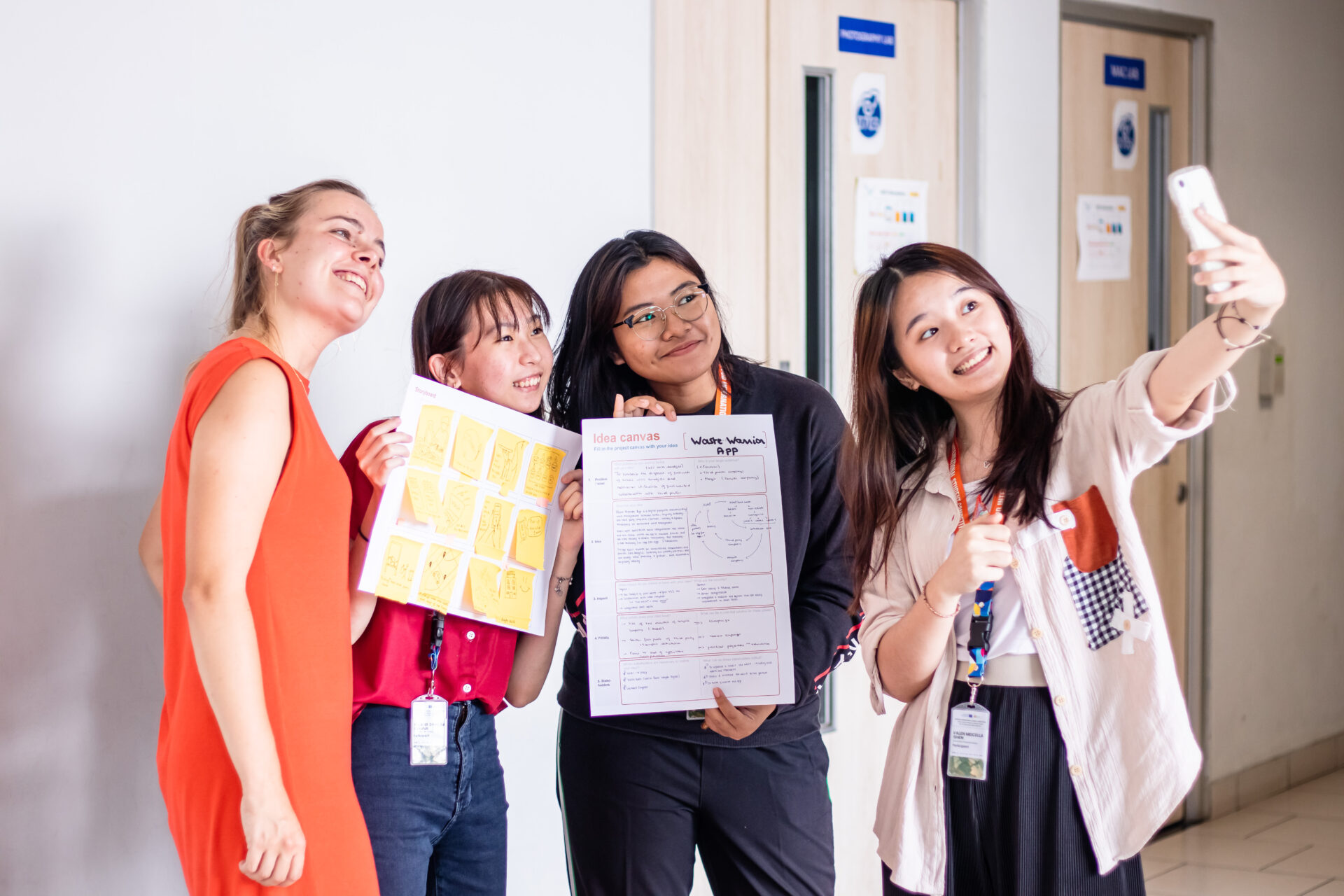 Jakarta, 15 August 2023 – Through the support of Erasmus+ CBHE Program of the European Union and Marriot International hotels, students from eight universities participated in the IN2FOOD International Student Competition to address a common challenge: food waste.
From August 6 to 19, 2023, students of BINUS University, Parahyangan Catholic University Bandung, Ma Chung University, Universiteit Gent, Tampere University, Pembangunan Jaya University, Prasetiya Mulya University, and Hotelschool The Hague encouraged participants to think outside the box to find innovative solutions on food waste.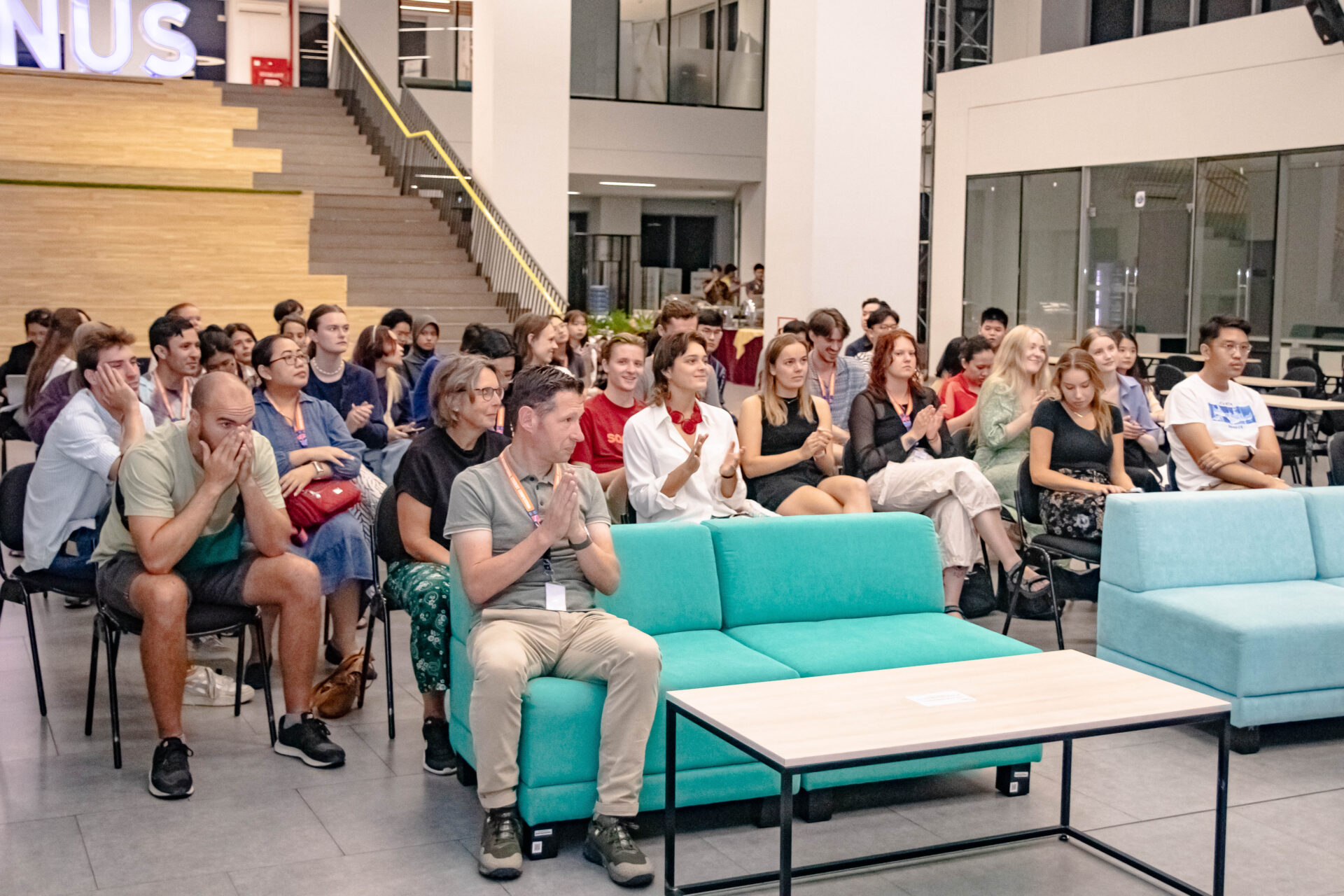 Under the theme "Finding Solutions to the Food Waste Issues Through Various Platforms," the goal was to find approaches beyond the conventional ones, reflecting the pressing need for fresh perspectives on food waste management through workshops, seminars, and hands-on activities.
Meet Nadira Alya, Creativepreneurship student from BINUS University @Bandung. The innovative mind behind the "Ze-Raw" app, envisioned a solution that acts as a vital bridge between hotel kitchens, which often produce food waste, and sustainable vendor capable of upcycling this waste into valuable items.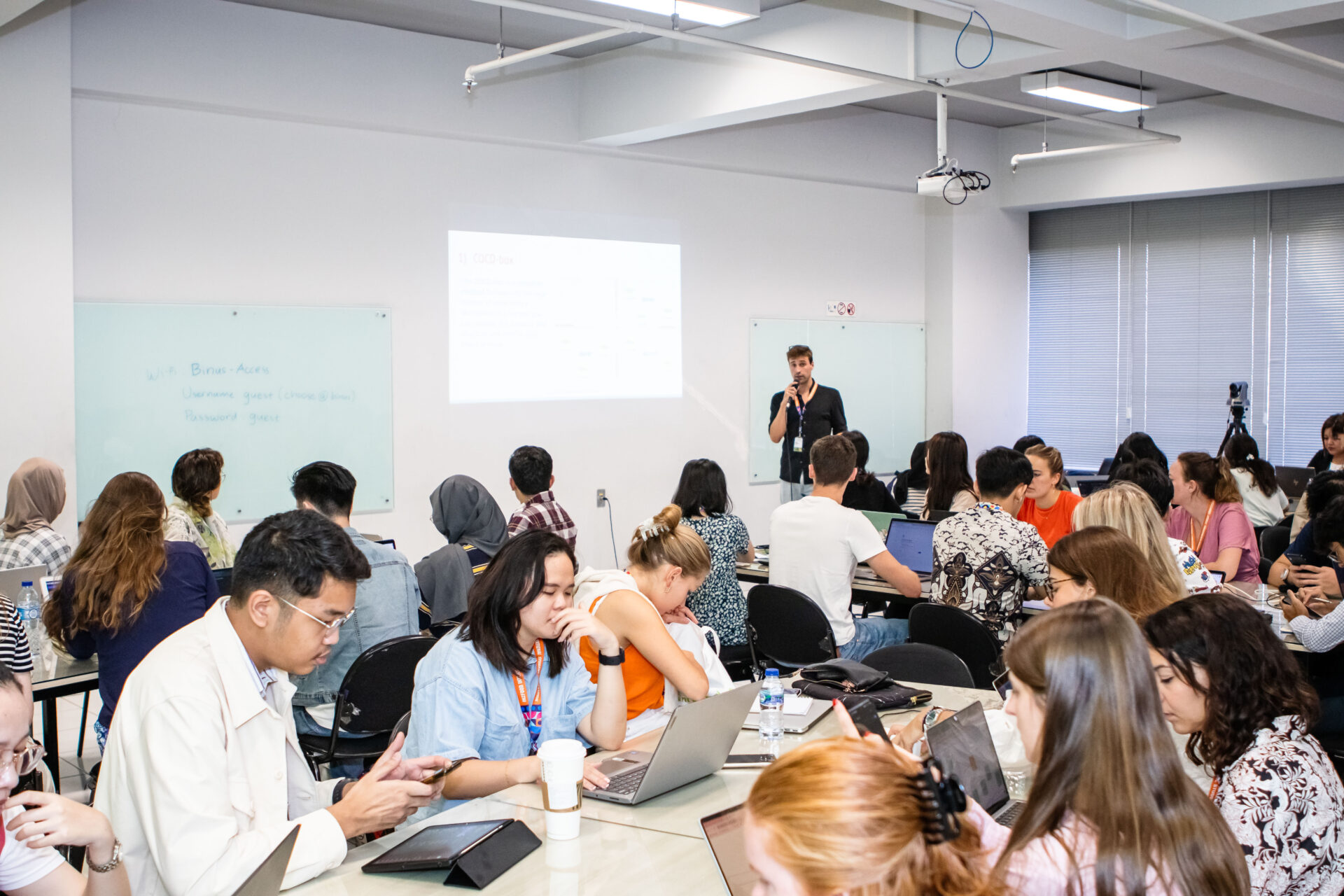 "I did an app called "Ze-Raw" that functions as a "middleman" between the hotel and the upcycle. It connects the hotel kitchen (that produces food waste) to sustainable vendors which then would recycle those waste into valuable items," add Nadira Alya.
The IN2FOOD International Student Competition of 2023 stands as a testament to the potential of international collaboration in addressing critical global challenges.
Fileine Sikking, a student from Hotelschool The Hague, expressed her hope to have more time in the program.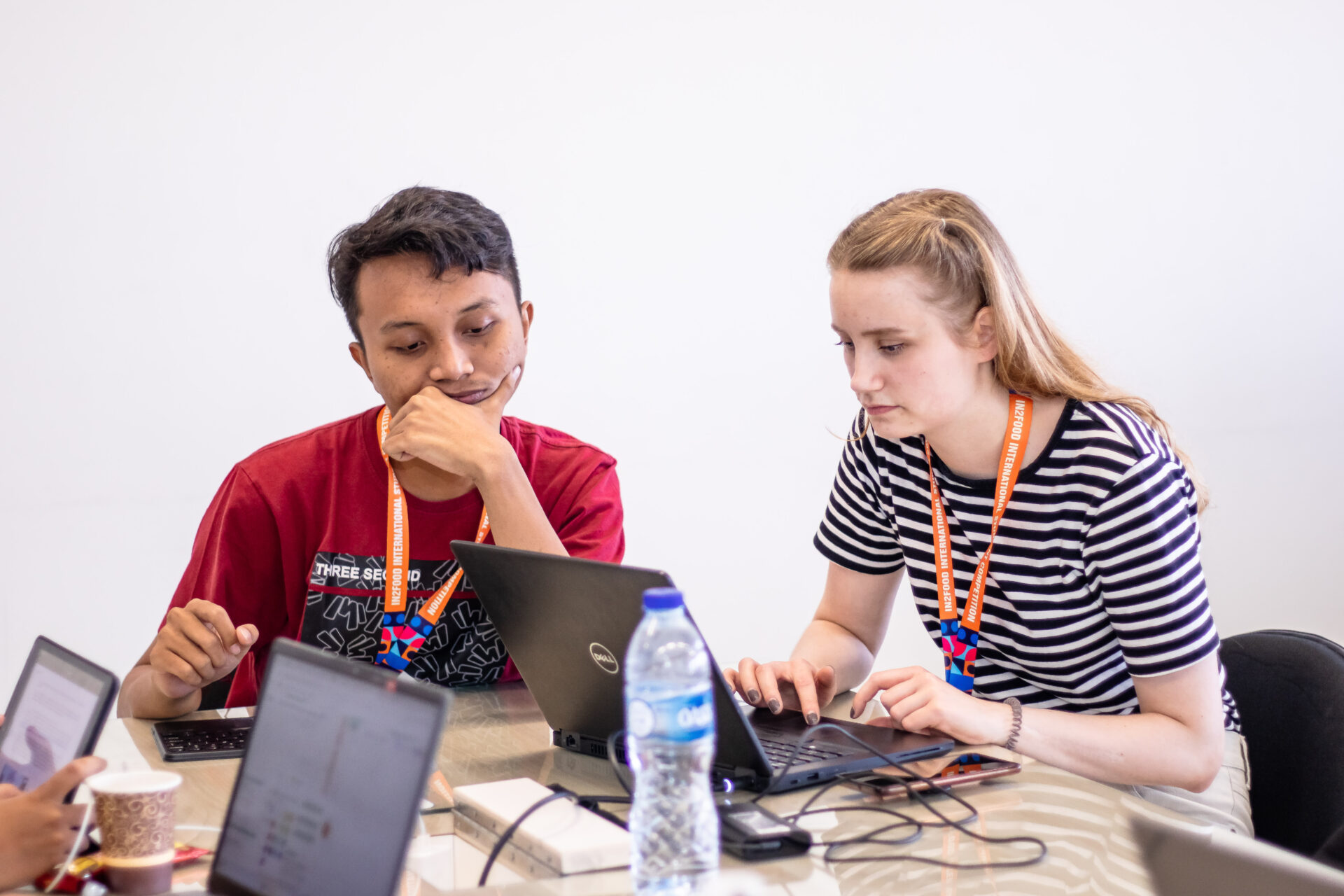 "We need to be dedicated as we only have two weeks as we need to come up with an innovative solution at the end of the two weeks program."
The competition went beyond knowledge dissemination; it fostered cross-cultural teamwork with peers from diverse backgrounds, refining their ability to work collectively across borders.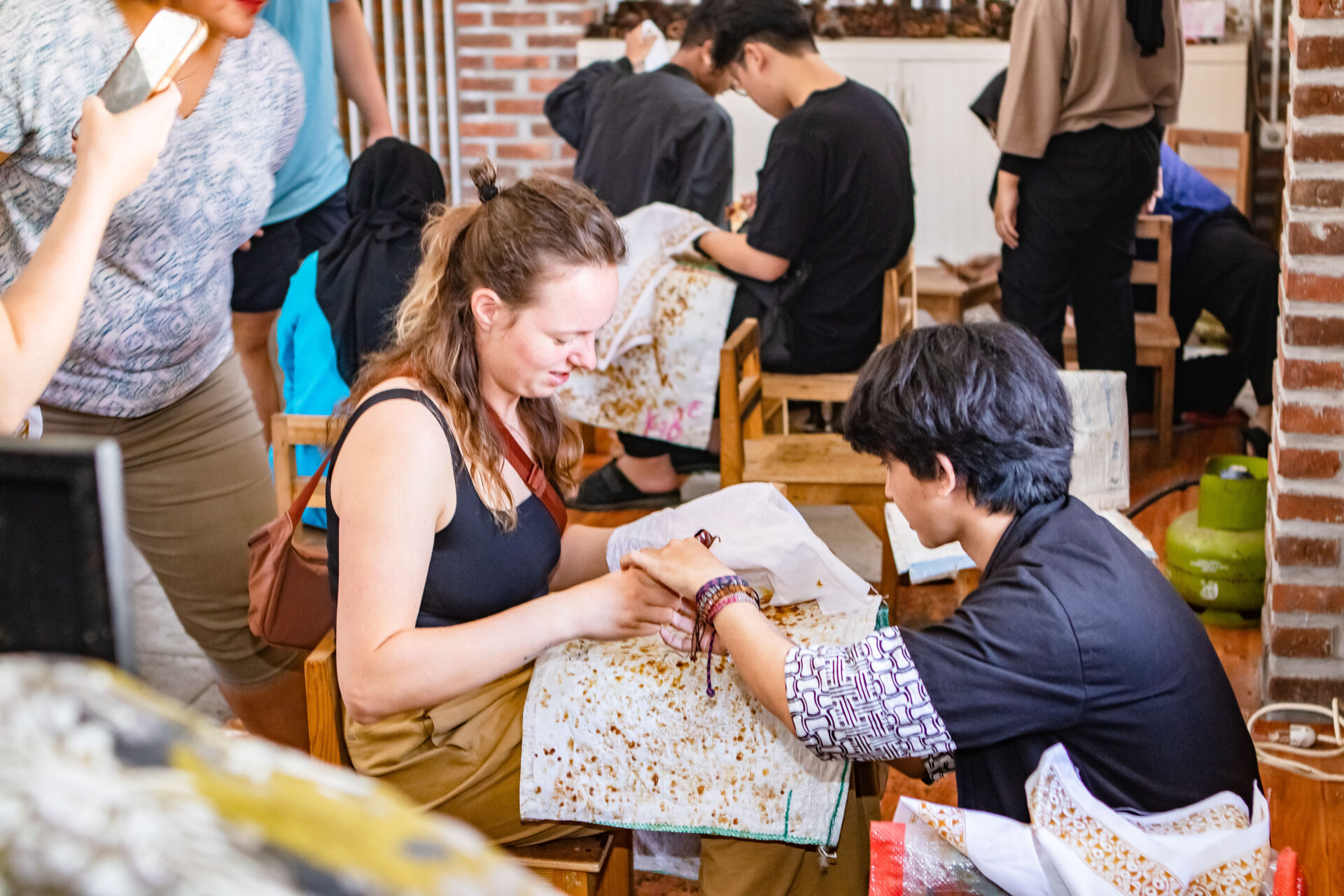 "This event brings out the parts of me I didn't know I had before. Meeting these guys from different parts of the world changed my views. Their presence is like the breath of fresh air; it's so refreshing to see new people and learn how different environments shape different minds," said Nadira Alya, a student from BINUS University.
The IN2FOOD International Student Competition exemplified the power of collaboration and innovation in solving complex problems. As participants return to their respective universities, they bring a wealth of knowledge, experiences, and connections that can catalyze ongoing efforts to combat food waste and promote sustainable practices.