BINUS University Achieved Top 10 Position as Best Universities in Indonesia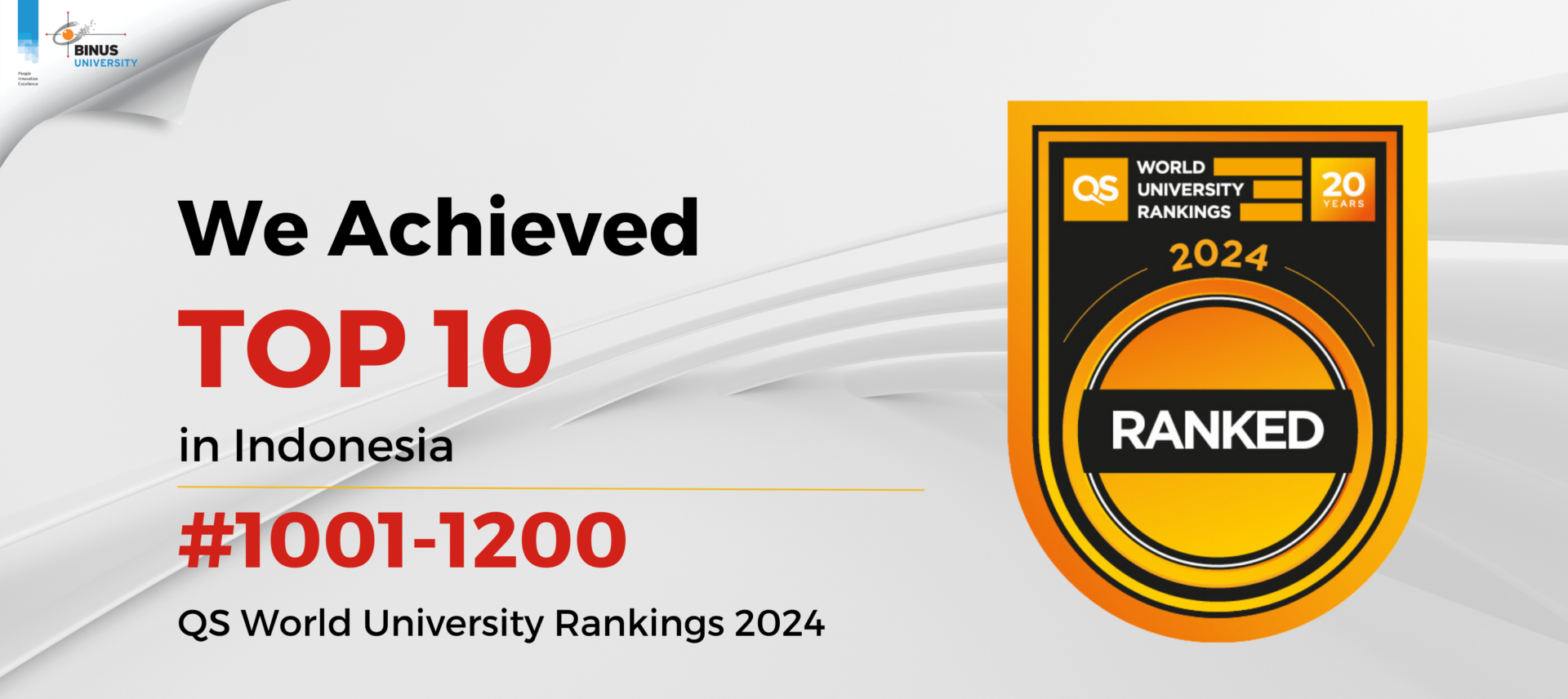 Jakarta, June 28 2023 – This year, BINUS University maintained its position in the world rankings at #1001-1200 and ranked 10th in Indonesia. BINUS also enters the top 10 universities in Indonesia based on the Quacquarelli Symonds (QS) World University Rankings (WUR) 2024.
The QS WUR 2024 assessment this year introduces the largest methodology improvement by adding three new metrics, namely Sustainability (5%), Employment Outcomes (5%), and International Research Network (5%). In addition to the previously used metrics, including
Academic Reputation (30%)
Employer Reputation (15%)
Faculty Student Ratio (10%),
Citations per Faculty (20%),
International Faculty (5%), and
International Students (5%)
Access the links for the QS's full methodological breakdown for the World University Rankings. The QS WUR 2024 is based on evaluating 2,963 institutions from 104 locations worldwide. Out of these institutions,1,499 were selected for ranking.
"We are grateful for BINUS' 42-year journey, carrying the vision of BINUS UNIVERSITY 2035 as 'A world-class university, fostering and empowering the society in building and serving the nation,' and having a roadmap to achieve it. These recognitions are not the ultimate goal but part of the journey to realize that vision," said Prof. Dr. Ir. Harjanto Prabowo, M.M, Rector of BINUS University.
This recognition results from BINUS University's commitment as a world-class university, fostering and empowering society in building and serving the nation.
"The 2024 QS World University Rankings represents a major step in the evolution of the exercise, marking the most significant innovation in its methodological paradigm since its inception two decades ago. More than ever, it aligns with Gen Z and Alpha priorities, providing institutions with a unique lens through which to assess their performance in areas paramount to shaping a brighter future for generations to come," as mentioned by Ben Sowter as QS Senior Vice President.