BINUS Meets Embassies: Connecting the Dots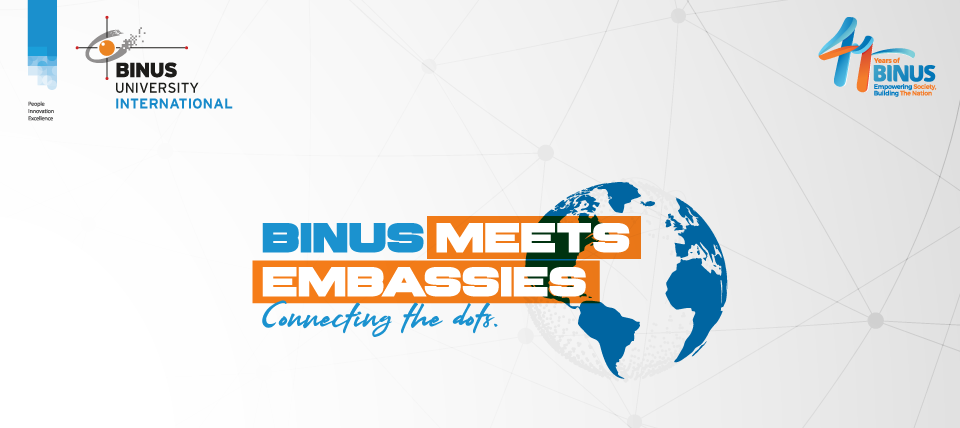 Jakarta, 5 May 2023 – We are excited to host BINUS Meets Embassies – Connecting the Dots where  you can connect and harness the specialist knowledge and cultural wealth of international communities in Indonesia for a cross-cultural exchange and learning at BINUS Campus.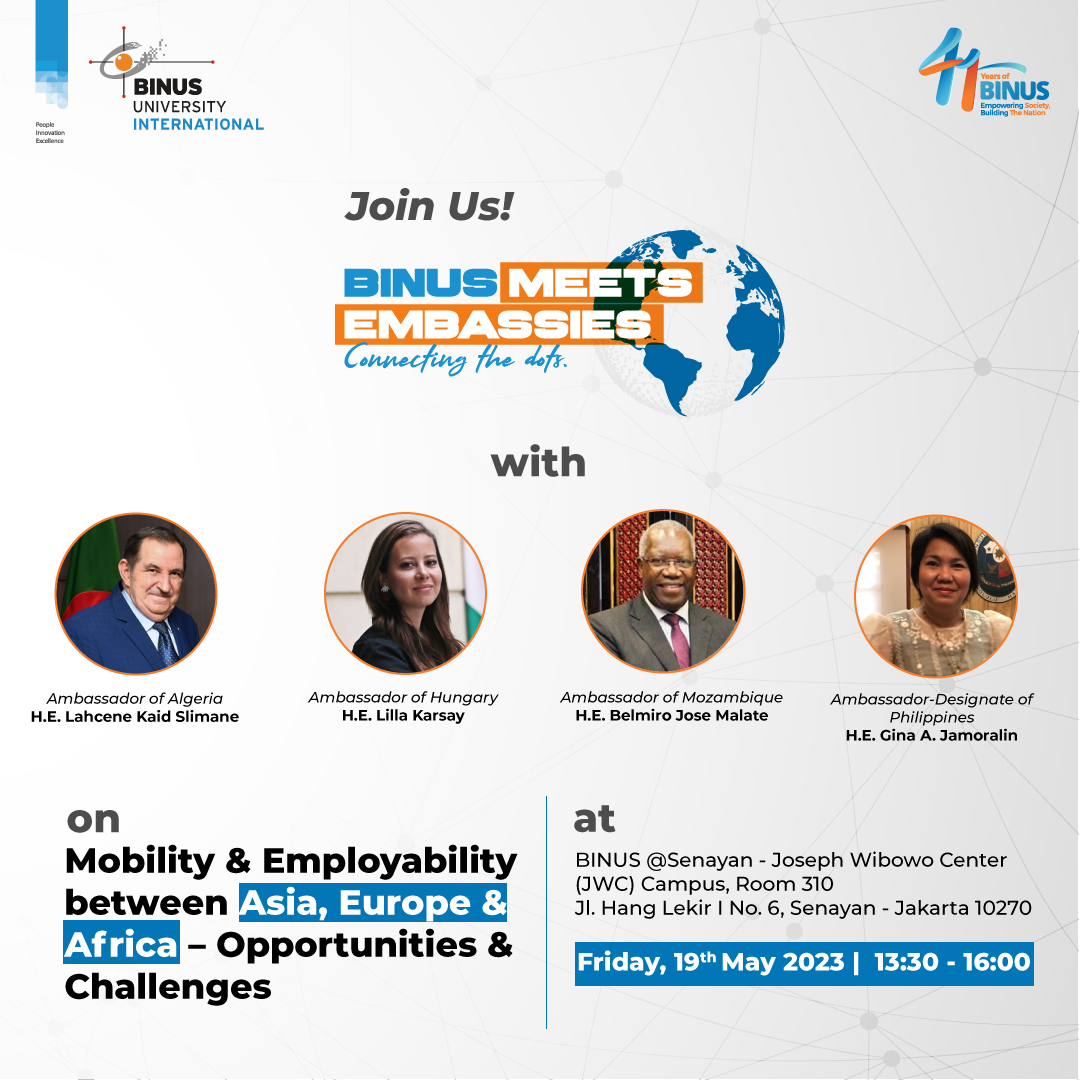 The Theme of "Mobility & Employability between Asia, Europe & Africa – Opportunities & Challenges" will invite several ambassadors of:
Ambassador of Algeria             : Lahcene Kaid Slimane

Ambassador of Hungary          : Lilla Karsay
Ambassador of Mozambique  : Belmiro J. Malate
Ambassador of Philippines     : Gina A. Jamoralin
Join us on Friday, 19 May 2023 at BINUS @Senayan – Joseph Wibowo Center (JWC) Campus at Room 310 where you will gain insight from these esteemed diplomats, gain valuable insights into their respective cultures, and broaden your global perspective.
Their presence will provide you with invaluable knowledge and firsthand experiences, opening doors to new opportunities. Come and join us as we celebrate cultural diversity, foster international understanding, and create meaningful connections.
We look forward to your presence and the enriching conversations that await.