Welcome to the New Batch of International Students 2023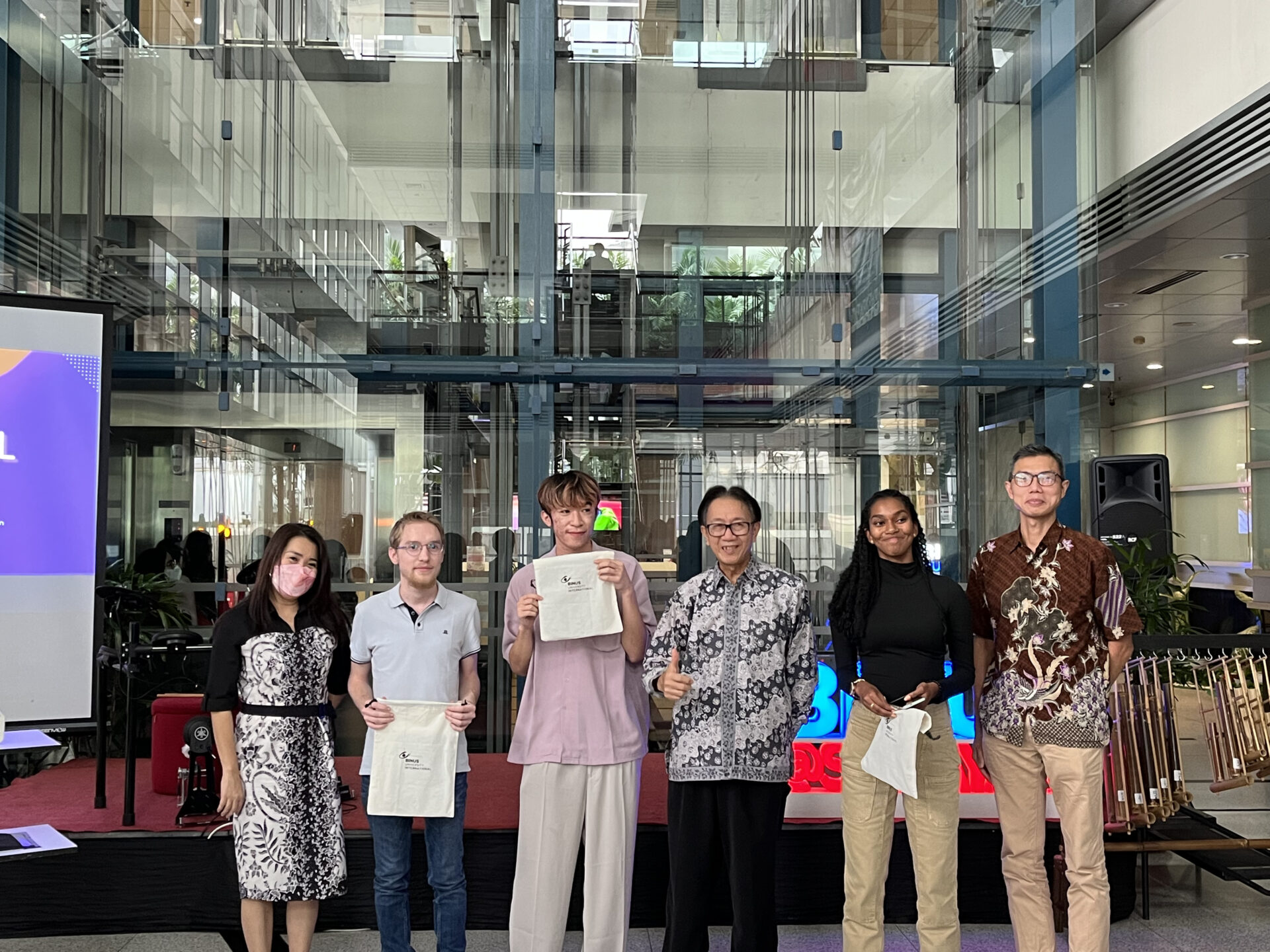 Jakarta, 22 February 2023 – Welcome to the new batch of international students to BINUS University! Need more gist from the event? Fret not! We have plenty of photos for you to enjoy!
The Inbound Orientation day-1 was held in BINUS JWC @Senayan, on 22nd February 2023.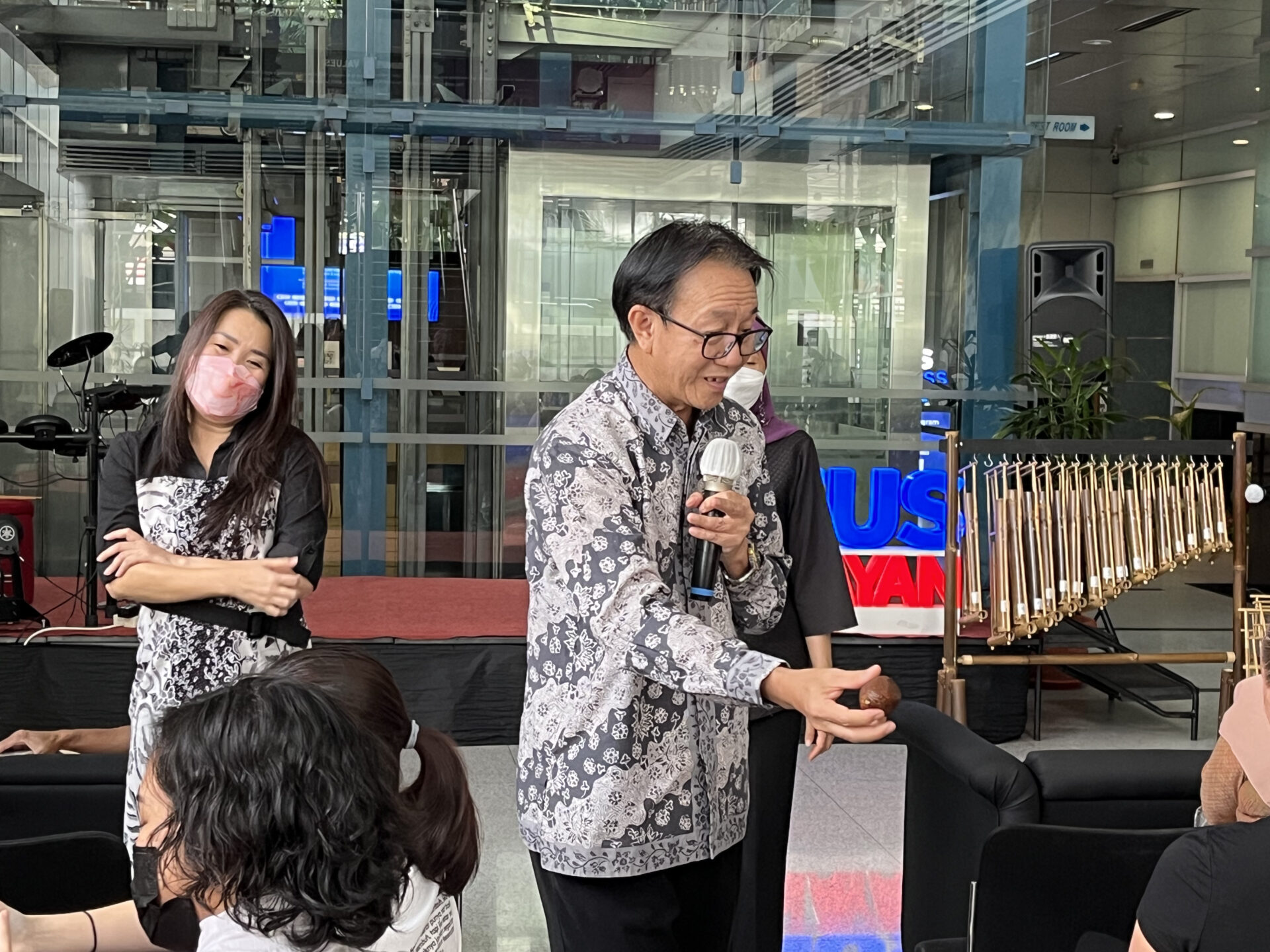 Let's go to the first order of business. Drs. Andreas Chang, M.B.A., our Campus Director of BINUS @Senayan, gave the opening and introduced some exotic fruits to our students – Can you guess? It's snake fruit (salak), mangosteen, and rambutan! And then the students savored the delicious tropical fruits as the hallmark of Indonesia!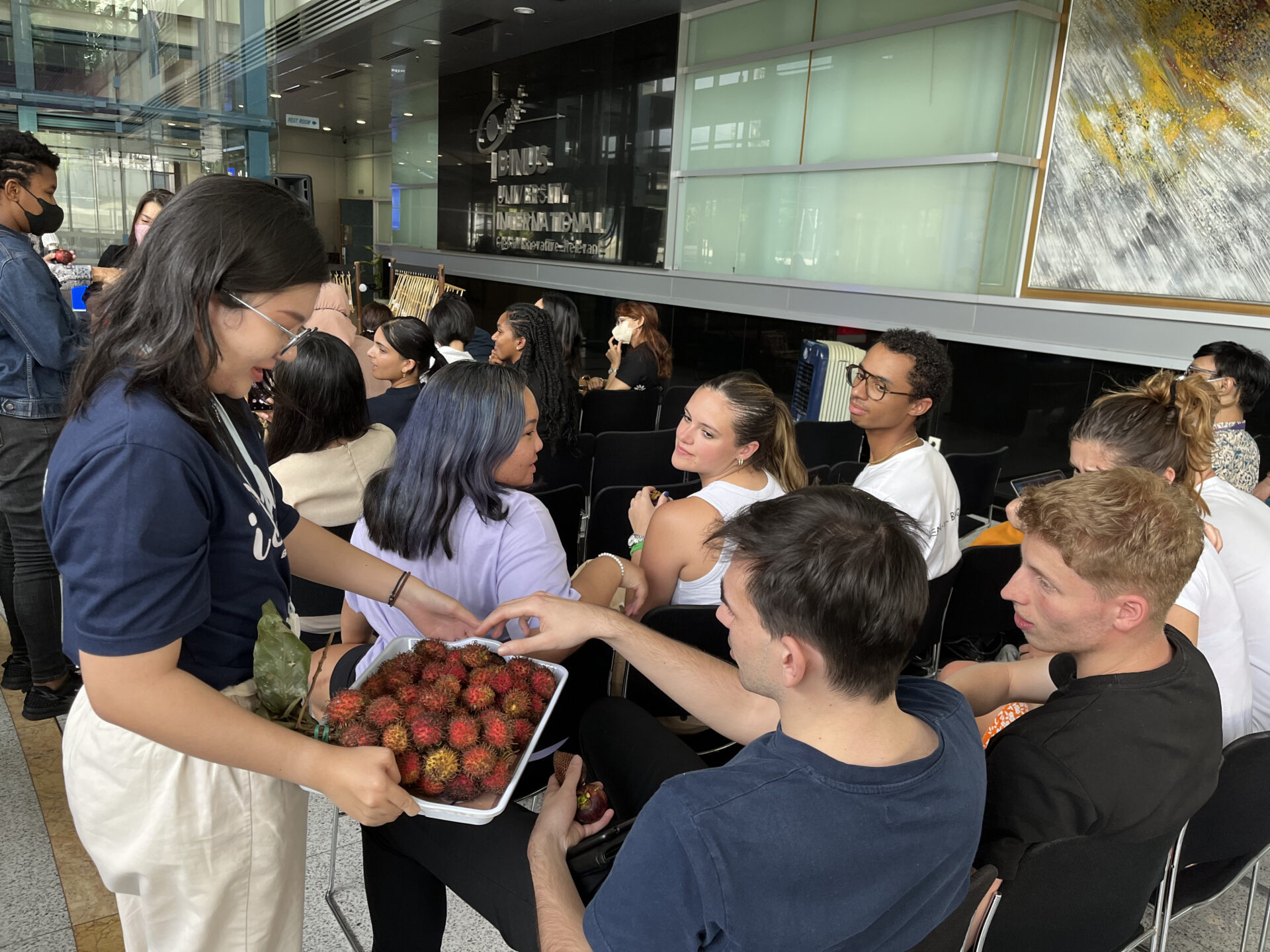 "I have been staying at BINUS University for one week now, and I like our professors because they're kind! Also, I met many new classmates! It's cool," said Ann, from France.
Moreover, the students had an opportunity to play angklung – an Indonesian musical instrument consisting of two to four bamboo tubes suspended in a bamboo frame, bound with rattan cords, and play the tunes of Twinkle-twinkle Little Star! Delightful!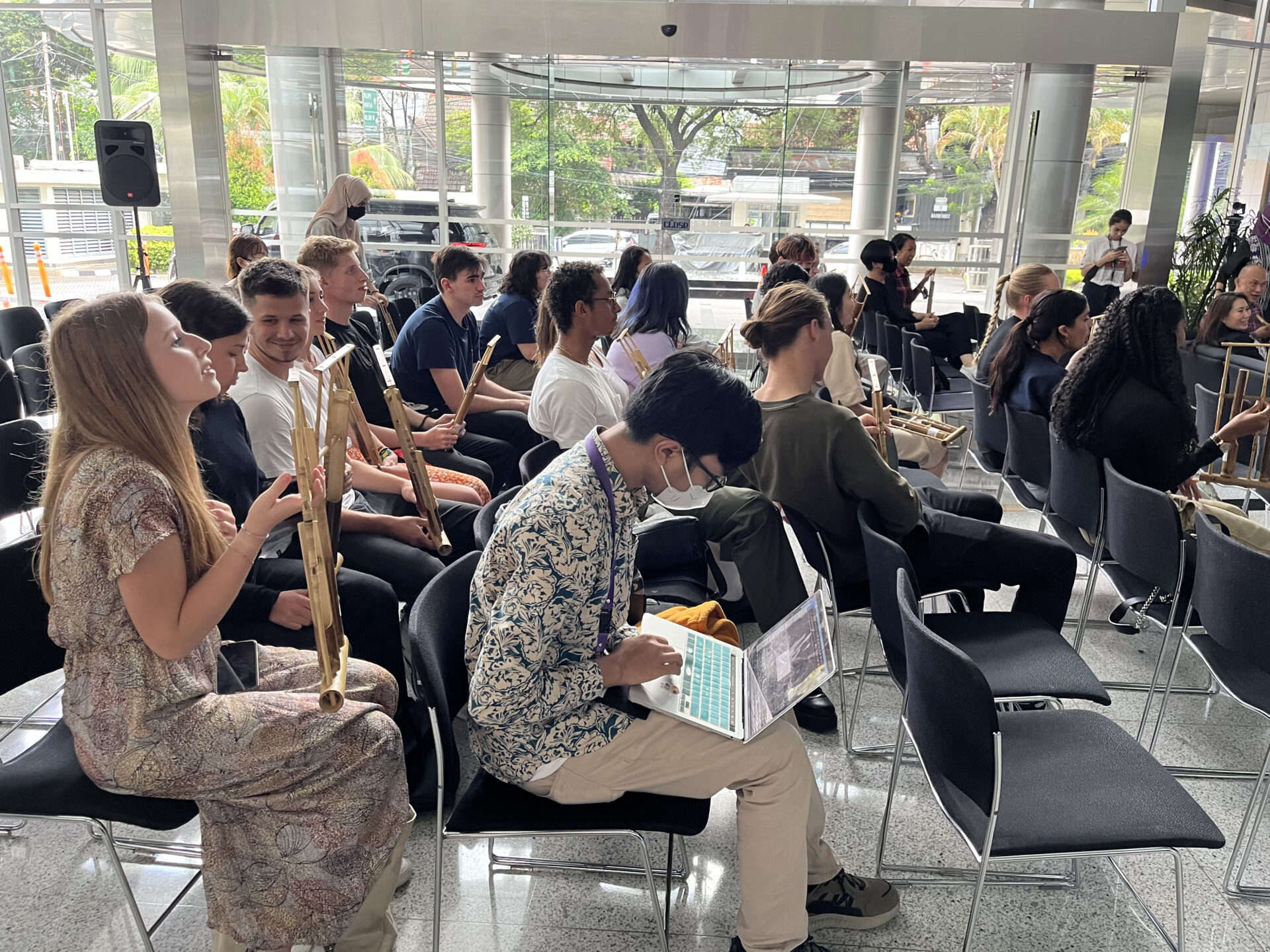 In the end, everyone had the chance to catch up over dinner while enjoying our Senayan campus.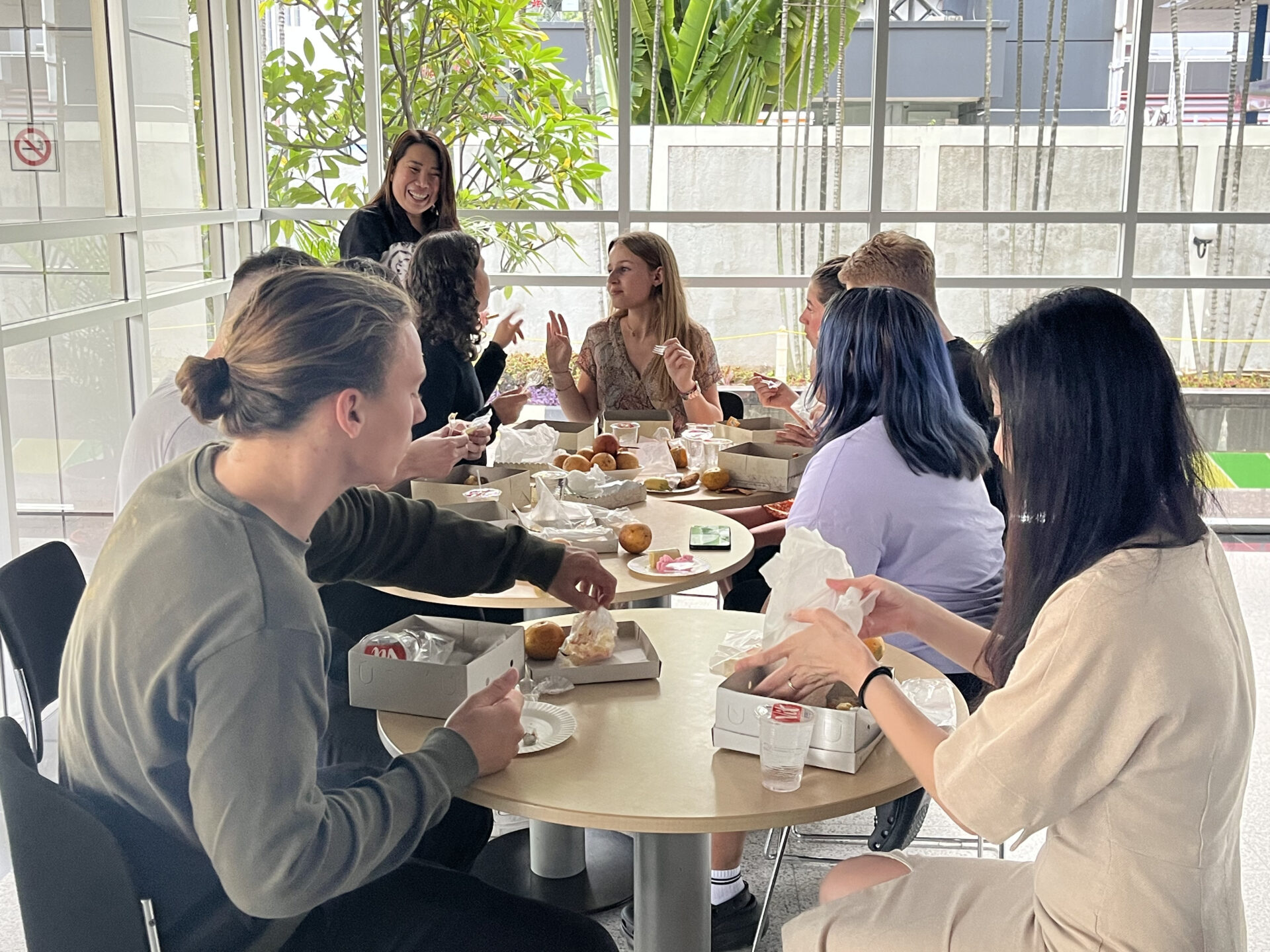 Once again, welcome to BINUS University, and stay updated with news from us through our Instagram (@binusglobal).