Excellent in Business Management Science, BINUS is one of the 7 Best Universities in Indonesia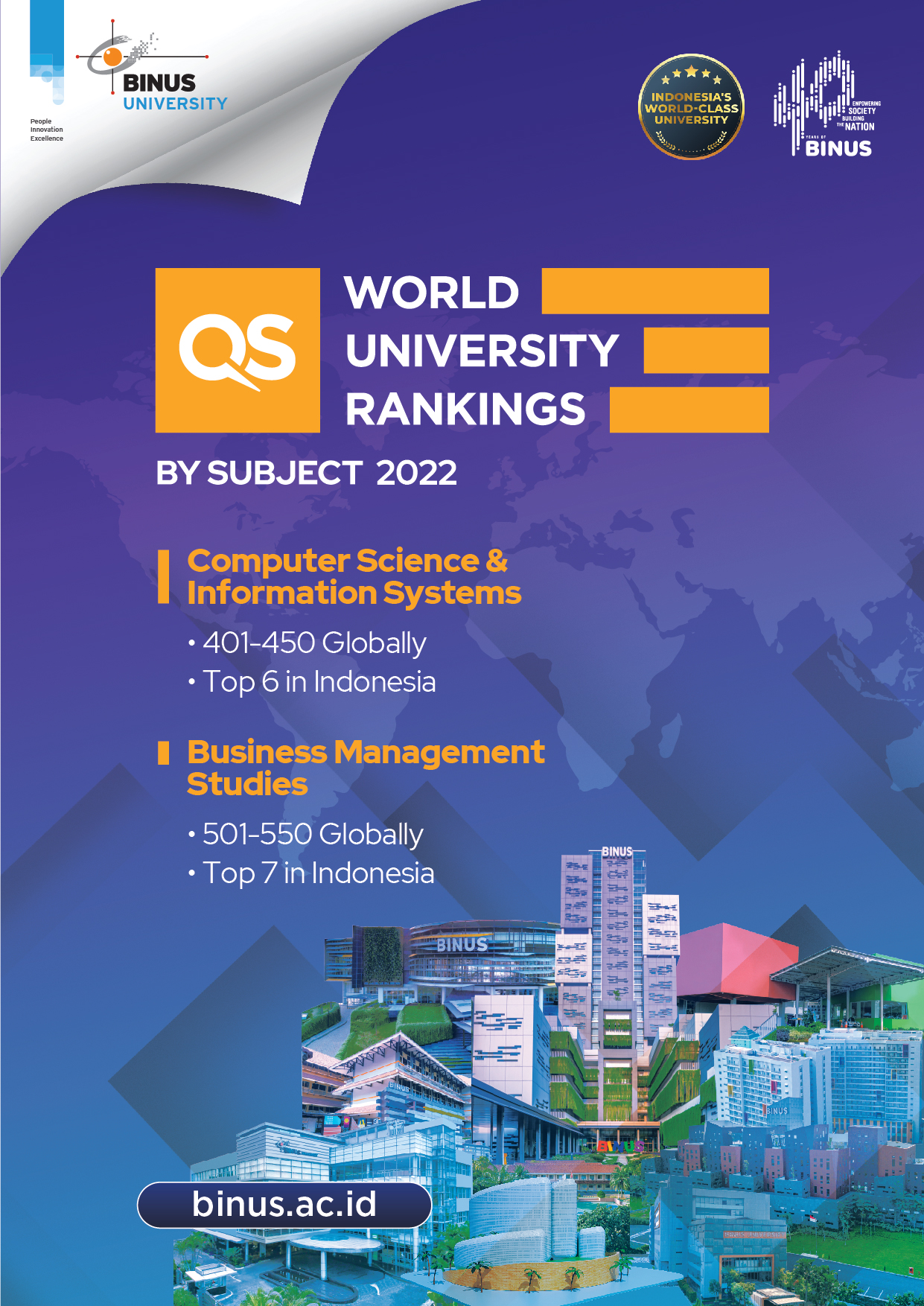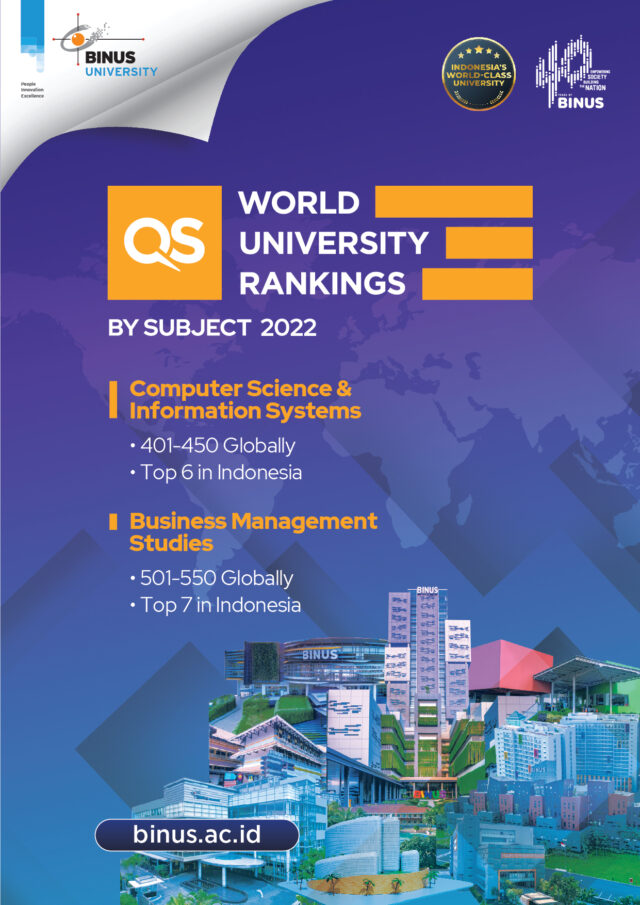 At the world level, BINUS UNIVERSITY is ranked 501-550 in the QS World University Rankings by Subject 2022: Business Management Studies.
Jakarta, April 6, 2022 – World university ranking agency Quacquarelli Symonds released the QS World University Rankings by Subject 2022 which was conducted on 51 fields of science to more than 1,543 higher education institutions in 88 locations in the world.
BINUS UNIVERSITY is included in this ranking through the Business Management subject which immediately shot to position 501-550 in the world and is included in the row of 7 Indonesian Universities included in this ranking.
From this knowledge group, there are 7 Study Programs that are included in this world ranking, namely, Management; Business Creation; International Business Management; Global Business Marketing; Creativepreneurship (Bandung); Business Management; Entrepreneurship-Business Creation (Malang).
BINUS UNIVERSITY excels in 4 assessment indicators, namely, Academic Reputation, Employer Reputation, Citation per Paper, and H-index Citation.
The Chancellor of BINUS UNIVERSITY, Prof. Dr. Ir. Harjanto Prabowo, M.M. said "We are grateful for the recognition given by the QS World University Rankings by Subject 2022 Business Management Studies. This is the fruit of the education at BINUS UNIVERSITY which excels in terms of academic reputation, reputation given by graduates, citations per paper, and the impact of research according to international standards."
This recognition is proof of BINUS UNIVERSITY's commitment as an Indonesian university with a global reputation to continue to provide quality and impactful education through research, innovation, collaboration and impact on society with the noble goal of fostering and empowering the community to build a better archipelago.