BINUS Students for the Student Ambassadors of Alibaba Cloud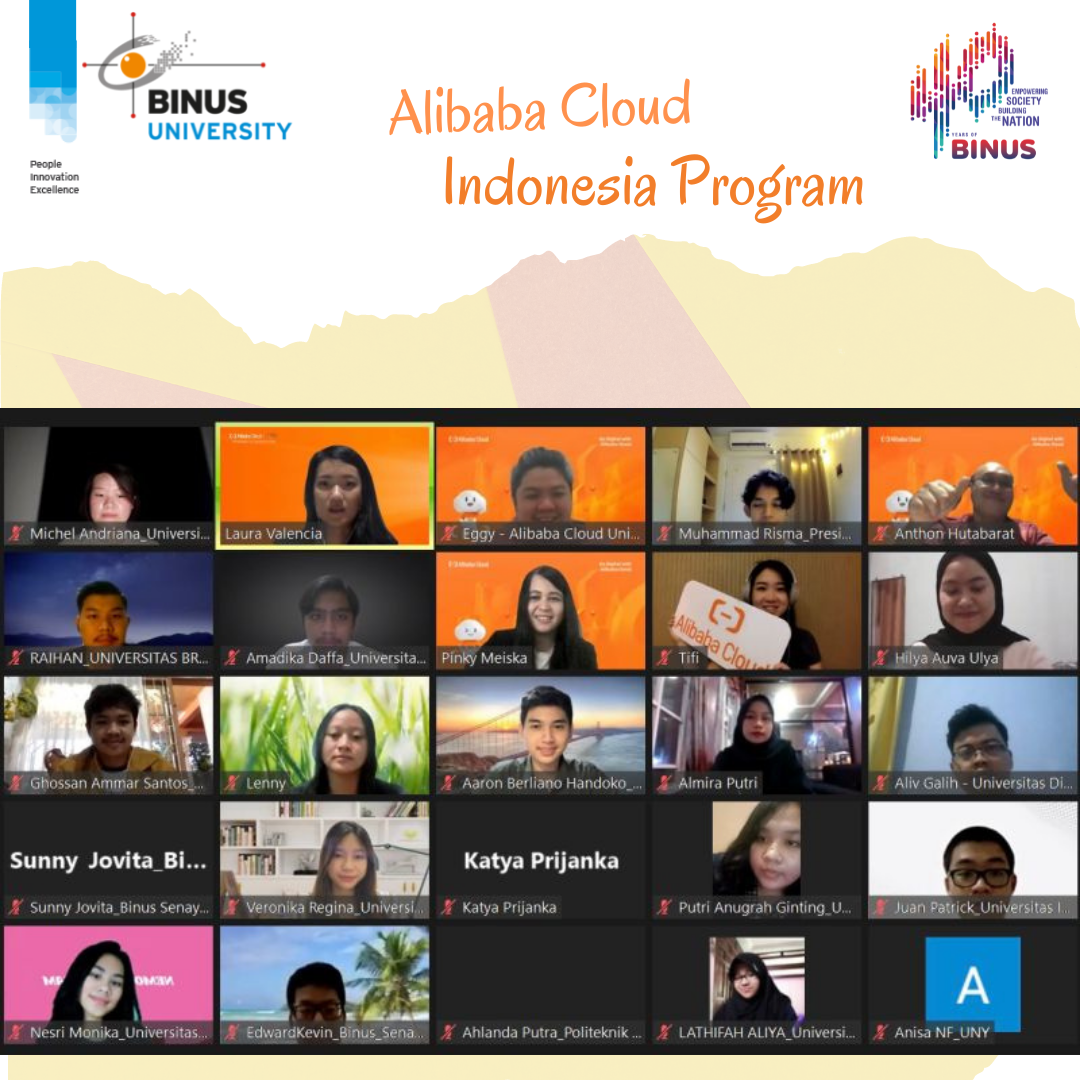 Two talented students from BINUS UNIVERSITY are selected to be the Student Ambassadors of Alibaba Cloud Indonesia. The ambassadorship program targets senior university students from any majors with outstanding academics. This program aims to be the bridge between Alibaba Cloud and the Indonesian universities.
Alibaba Cloud Indonesia has selected ten students Ambassadors from various universities in Indonesia. Two of them are Sunny Jovita and Edward Kevin Winata, students majoring in Computer Science at BINUS UNIVERSITY. Our students will be the representatives in promoting Alibaba Cloud's events and activities, planning events, and being the Ambassadors of Alibaba Cloud for other students at BINUS UNIVERSITY. The Student Ambassador program is held from March to April 2022 and will be continued with an internship program.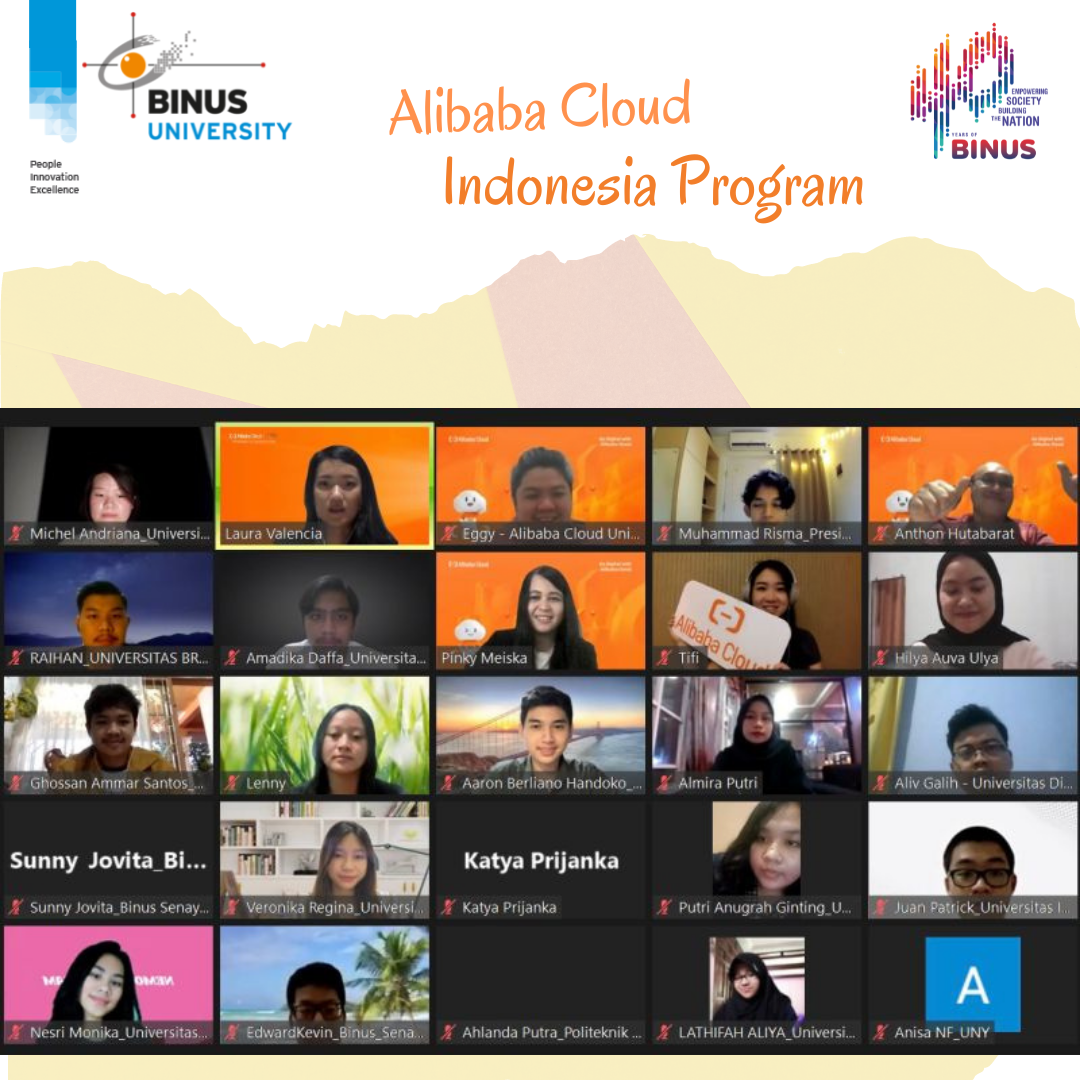 Our talented students will get exclusive invitations to Alibaba Cloud's events, leadership skill improvement opportunity with mentor, free Cloud's certification for training, and Student Ambassador certification from Alibaba Cloud. At the end of the program, students will also get a chance to do an internship opportunity at Alibaba Cloud.
Four of ten ambassadors will be selected for an internship program at Alibaba Cloud, specializing in selling, partnership, marketing, and technical. This program is a paid Internship which will be held for six months, from June to December 2022. The selected student ambassadors need to present their experiences and achievements to be selected for internship program.