BINUS BNSD Fashion Design Students to Showcase Collection in Paris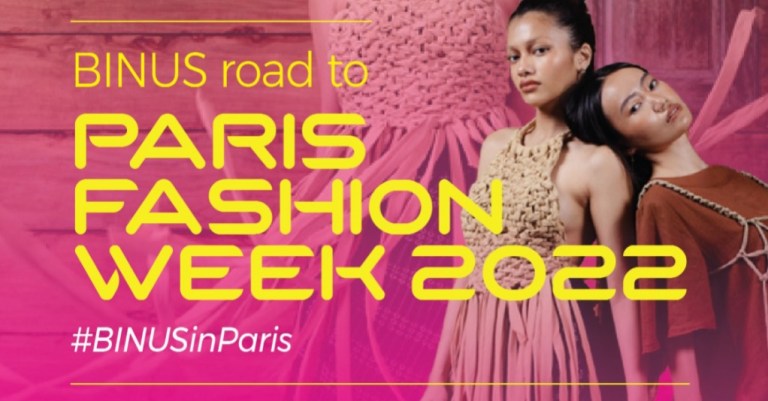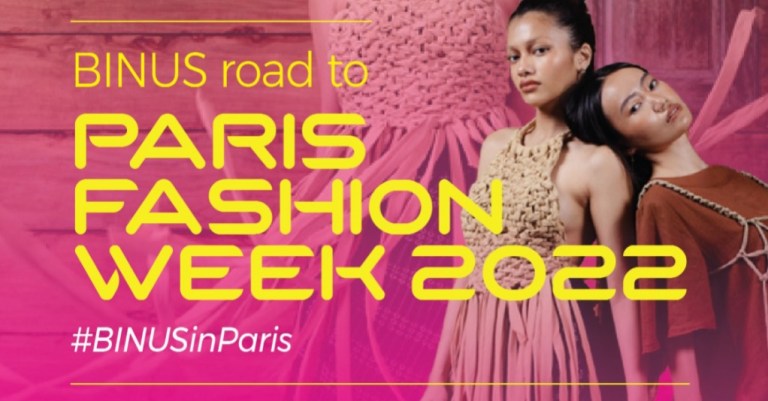 Six young fashion designers from BINUS Northumbria School of Design (BNSD) are set to present their collection on 5-6 March 2022 in Paris. The fashion show is held by a fashion production company "Fashion Division", that brings fresh new talents from Southeast Asia. This will be the second time BNSD participates in the show.
They will present two collections titled "Kanagara Amerta" and "Cahya," along with 23 designers from Indonesia and Singapore. The two collections draw inspiration from the traditional culture of Indonesia, along with a spirit of "empowering the nation."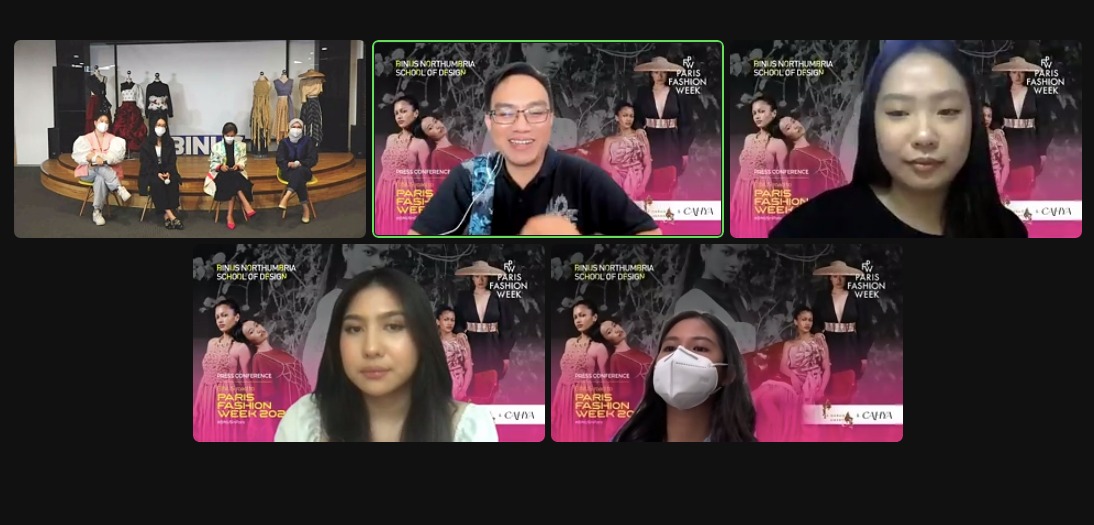 The first collection, "Kanagara Amerta," is designed by Amadea Calista, Elandra Putri, and Melvina Jocinta. "Kanagara Amerta" portrays the feelings that arose from the narrative that includes sorrow, hope, beauty, and dignity. This collection has a story of the Krakatoa volcano disaster. The designers aim to evince the character of a substantial part of Indonesia.
The second, "Cahya," is designed by Shafa Praditya, Chanreaksmey Loy, dan Jennifer. As a brand, "Cahya" highlights the people of Baduy who live far from modern civilization, living amid nature in peace and solitude. The collection represents tranquility, traditions, and culture inspired by indigenous Bantenese people, who live a simple, meaningful, and pure life while preserving the environment and culture. 
Aligned with its vision to foster and empower society, BNSD gives a space for students to create and explore, encouraging impactful creations to give back to the community. BNSD also supports students in showcasing their works through shows and exhibitions on a national and international scale.