BINUS UNIVERSITY Hosted IISMA Partnership Meeting with University of Leeds, UK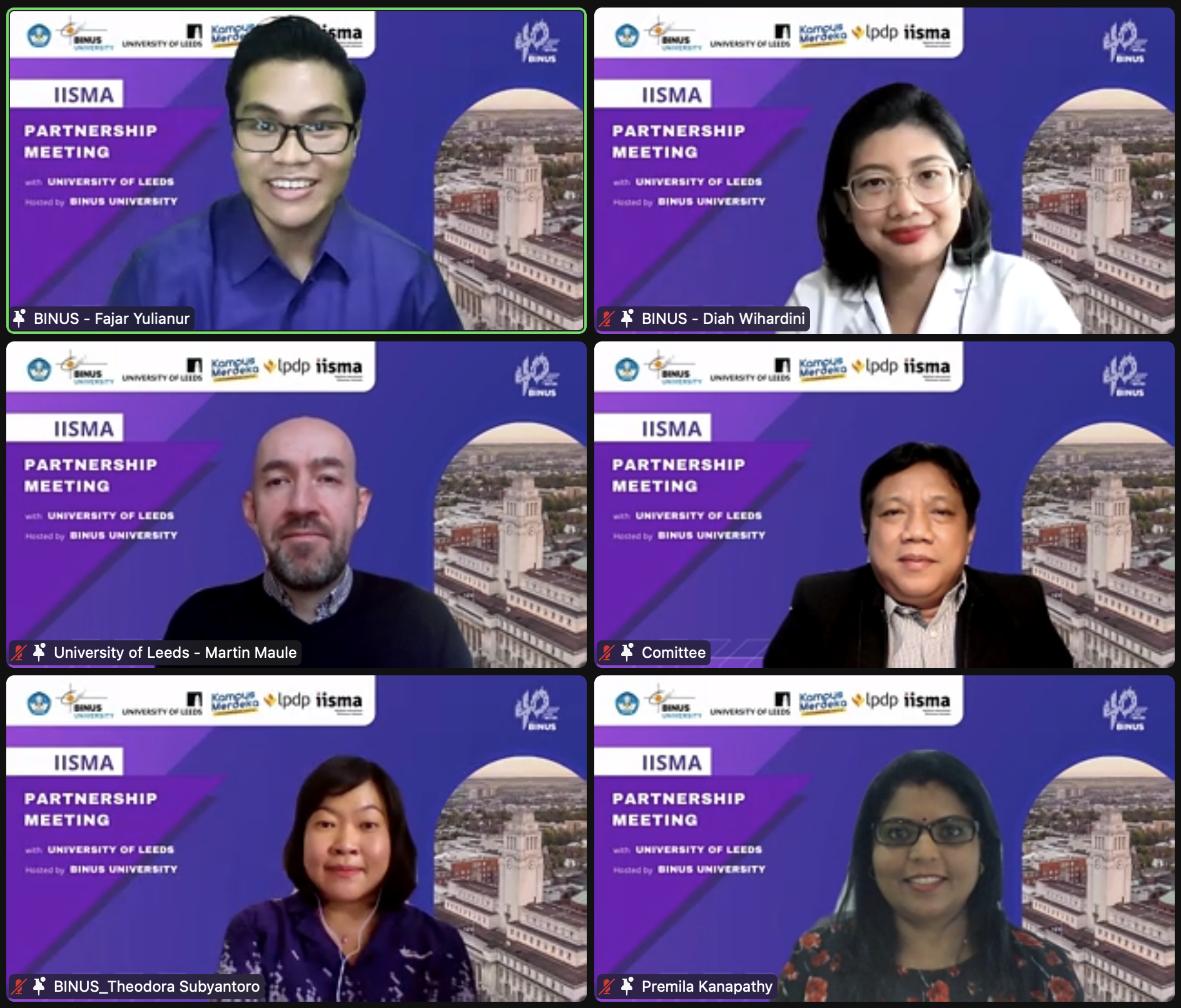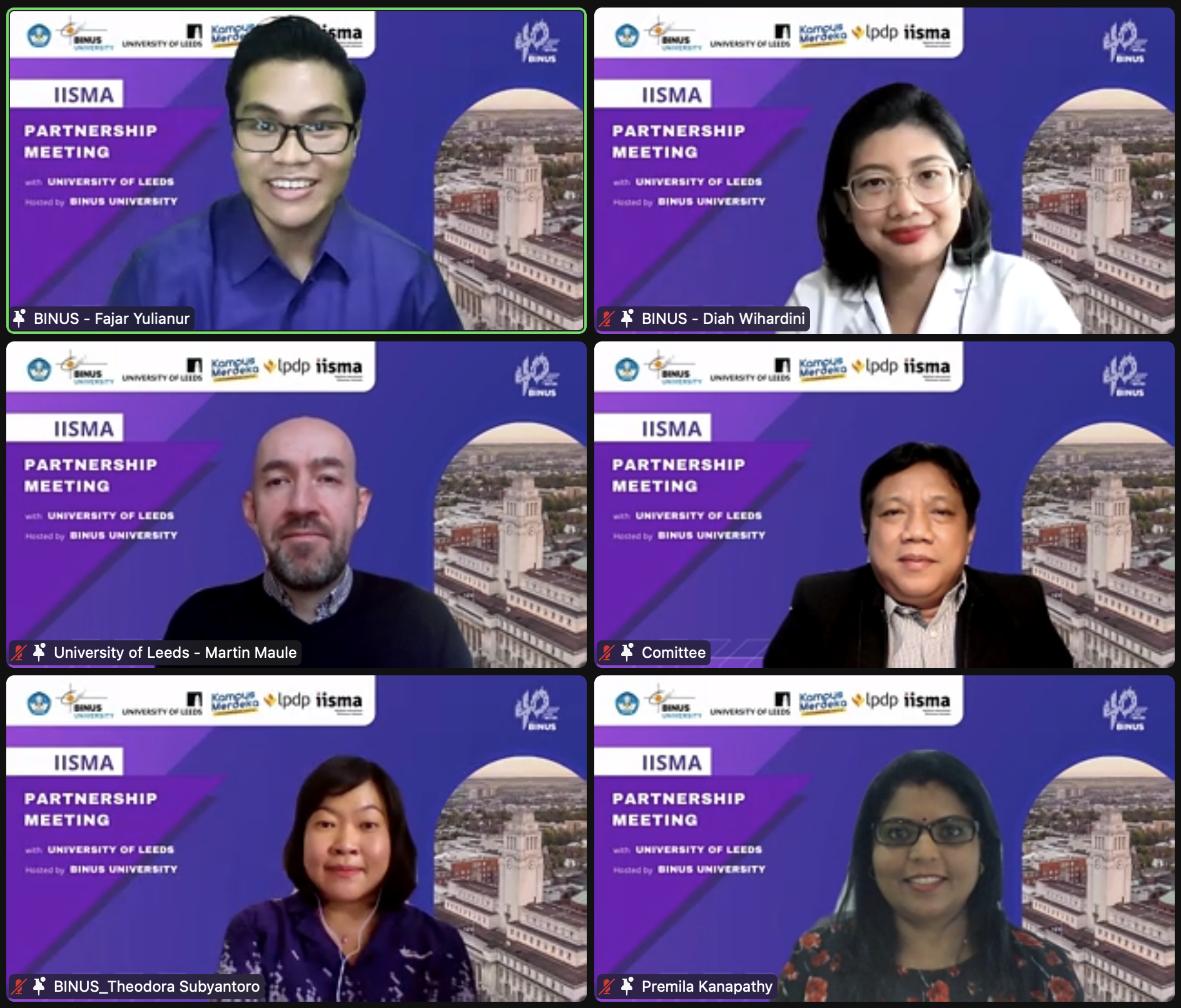 BINUS UNIVERSITY hosted a partnership meeting between Indonesian higher education institutions involved in the Indonesian International Student Mobility Awards (IISMA) and the University of Leeds, UK. The meeting took place virtually on Monday, February 7th, 2022. Indonesian International Student Mobility Awards is a scholarship program run by the Indonesian government to help Indonesian students participate in mobility programs at international universities. The University of Leeds is one of IISMA's over 60 international partner universities.
The meeting was attended by over 50 participants in total, coming from various educational institutions. Rachmat Sriwijaya, the Head of IISMA Program and Dr. Diah Wihardini, Director of BINUS Global delivered opening remarks. They both encouraged potential collaboration initiatives between the UK university and Indonesian universities. This was well-received by Regional Development Manager Martin Maule and Director of Southeast Asia International Office Premila Kanapathy. The two represented the University of Leeds and were delighted to participate in the scholarship scheme.
Martin continued the session by introducing the University of Leeds, established in 1904 and is now one of the largest universities in the UK with over 38,000 students from over 170 countries. The university currently has 300 undergraduate and 200 master programs. Leeds also has a long history of welcoming Indonesian students, with over 140 Indonesian students studying in Leeds and a network of over 1000 Indonesian alumni. Aside from that, Leeds also conducts over 150 joint research publications with over 30 leading Indonesian universities.
Following the introduction, Theodora Subyantoro, BINUS Collaboration Center Manager, moderated a discussion between the Indonesian HEIs and the University of Leeds. Many, including BINUS UNIVERSITY Jakarta, Universitas Kristen Satya Wacana Salatiga, Institut Teknologi Sepuluh Nopember Surabaya, Universitas Katolik Widya Mandala Surabaya, Universitas Airlangga Surabaya, Universitas Ciputra, Surabaya, and Universitas Negeri Malang had expressed interest in potential joint research, mobility programs, enrichment activities, events as well as suggested various topics to collaborate on.
Last year, 970 students from 98 both private and state universities in Indonesia were awarded scholarships from IISMA and had departed to destination universities. Amongst them are 31 undergraduate students from BINUS UNIVERSITY. Some of the host countries are Canada, the USA, the UK, The Netherlands, Spain, Lithuania, South Korea, Taiwan, UAE, Russia, Malaysia, and Turkey.