BINUS UNIVERSITY Takes Part in The 6th Congress of Indonesian Diaspora: "Post Covid-19: A Stronger Indonesia with Diaspora"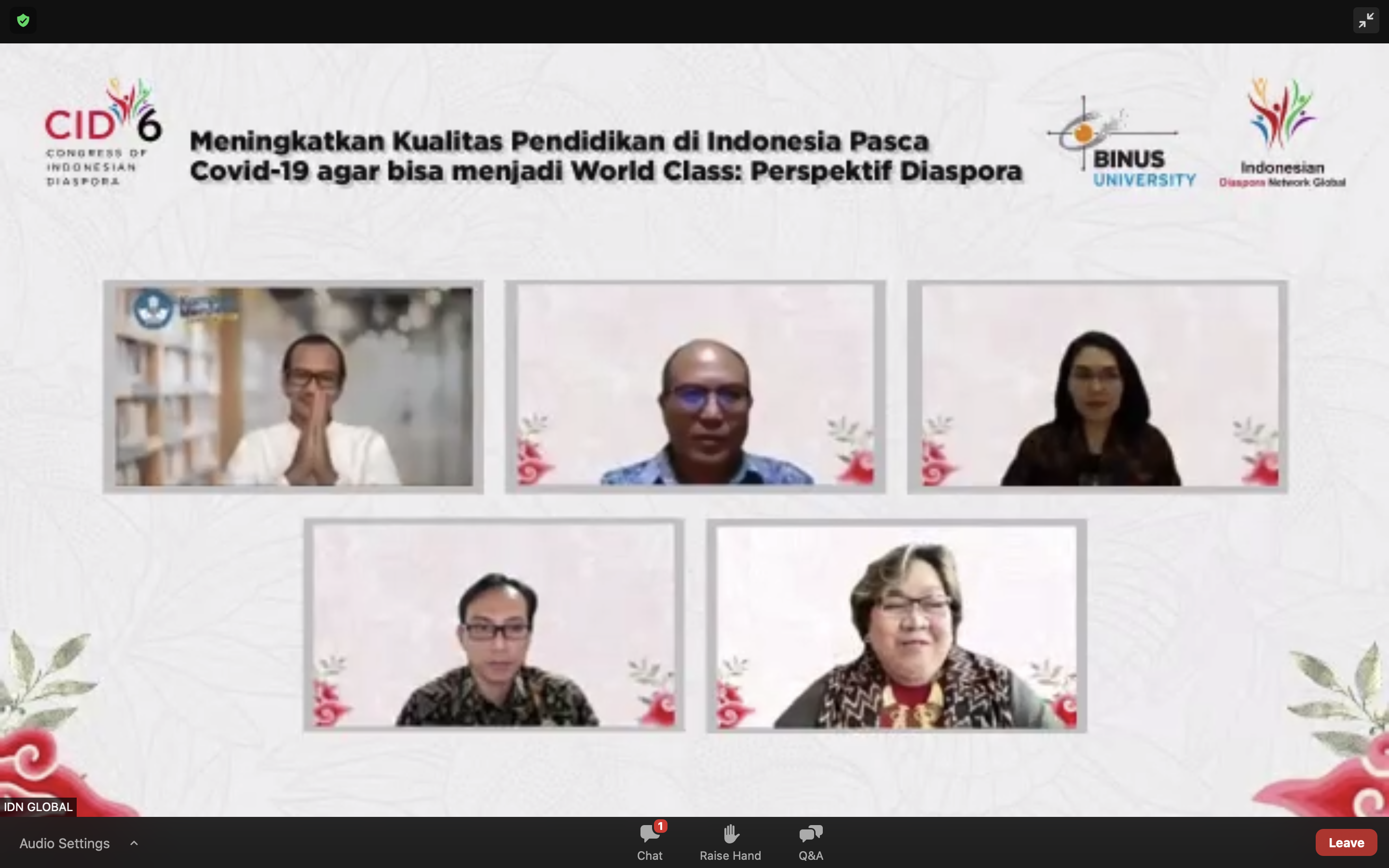 BINUS UNIVERSITY takes part in The 6th Congress of Indonesian Diaspora, held on 14 August 2021. The congress is initiated by Indonesian Diaspora Network (IDN), an organization that aims to facilitate friendship and cooperation among Indonesian Diaspora communities through its 60 national and local chapters. This year's theme focuses on "Post Covid-19: A Stronger Indonesia with Diaspora".
According to IDN Global President Said Zaidansyah, the theme was chosen as a hope that Indonesia would be stronger and better following the Covid-19 pandemic with active involvement and contributions from every part of the communities, and that includes the Indonesian diaspora.
The main agenda for the congress was a five-part seminar series. BINUS UNIVERSITY was mainly involved in the fourth part, titled "Improving the Quality of Education in Indonesia Post-Covid-19: A Diaspora Perspective". During the pandemic, most schools and universities had to reinvent the way of learning and teaching, including at-home learning. This has brought challenges in the teaching and learning activities. In this session, panelists discussed the ways of adapting the current education system to the pandemic conditions, especially from the experiences of the diaspora, considering that the education sector is one of the most affected.
The panelists during this session are Prof. Ir. Nizam – Director of the Directorate General of Higher Education, Ministry of Education and Culture of The Republic of Indonesia, Prof. Josaphat Tetuko Sri Sumantyo, Ph.D. – Professor at Center for Environmental Remote Sensing, Chiba University Japan, Dr. Ratih D. Adiputri – Researcher at Jyväskylä University Finland, and Dr. Muhammad Aziz – Associate Professor at University of Tokyo, Japan. The session was moderated by Monique Patricia, IDN Board of Advisor.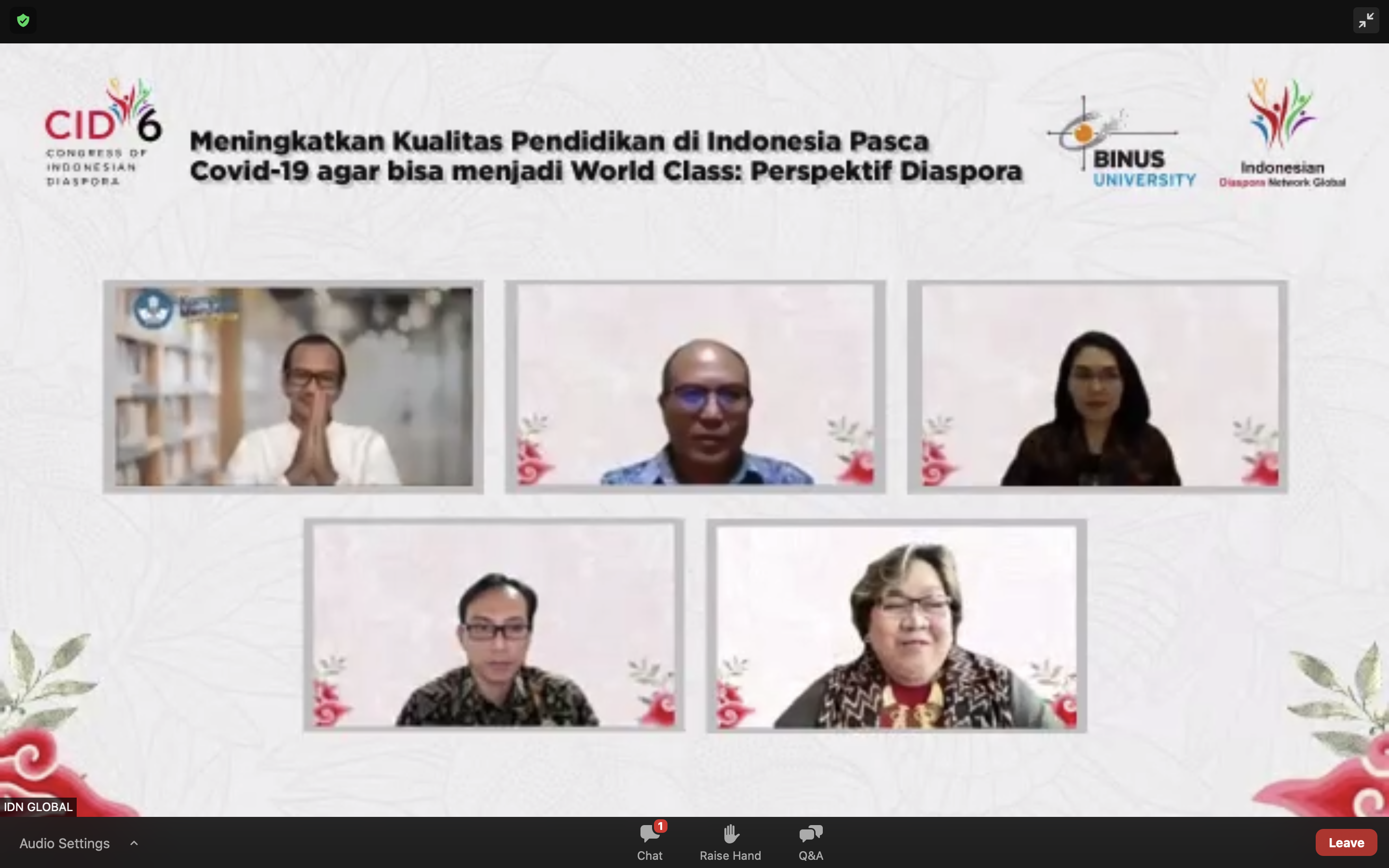 Dr. Diah Wihardini, Director of BINUS Global delivers a closing remark towards the end of the session. She expresses her appreciation to the Indonesian diaspora community that continuously contributes to building the nation and improving education through initiatives, creation, and innovation, even during the pandemic.
BINUS UNIVERSITY supports student internationalization and diaspora experience through its partnership with universities in Australia, Asia, Europe, and the USA to deliver quality education. In 2019, there were over 950 BINUS UNIVERSITY outbound students who gained study experiences abroad. Aside from that, BINUS UNIVERSITY also hosts over 700 international students from over 35 countries annually.