BINUS UNIVERSITY's Participation in CIS University Exploration Day – Full Funding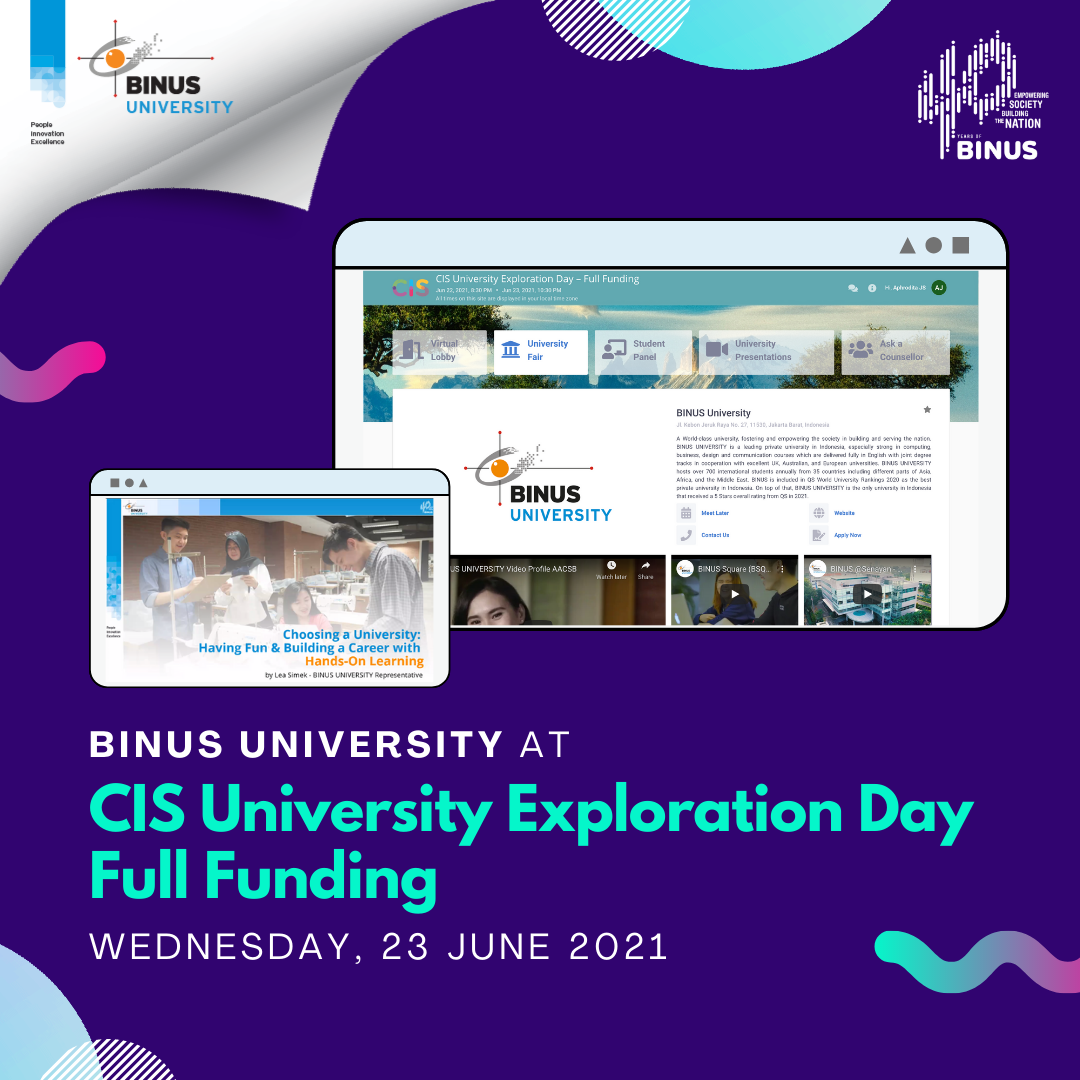 BINUS UNIVERSITY participated in CIS University Exploration Day – Full Funding in partnership with the HALI Access Network on Wednesday, June 23, 2021. 11 other universities were also participating including Carleton College (US), John Cabot University (Italy), ESADE Business School (Spain), and The Hong Kong Polytechnic University (Hong Kong). BINUS UNIVERSITY is one of the universities offering generous funding. 
During the fair, BINUS UNIVERSITY held a 30-minute seminar session titled "How Experience-Based Learning and Institutional Partnerships Create Opportunities for Students" during the interactive University Presentations to introduce the benefits of practical learning methods taught in BINUS. The seminar showed different types of higher education degrees emphasizing the benefits of experience-based learning. The seminar also explained more about professionally oriented degrees and how to evaluate whether a university provides quality hands-on experience.

One of BINUS UNIVERSITY's scholarship students, Takudzwa Blessing also took part in the Fully Funded Student Panel. Blessing, originally from Zimbabwe, is currently studying Accounting & Finance at BINUS INTERNATIONAL. The students participated in the panels were also from different parts of Africa, currently studying abroad in different universities under scholarship programs. They discussed the experience and tips on what makes a scholarship application stands out, as well as tips and tricks on writing application essay.