Startups in Time of Crisis: Use the Momentum and Accelerate Growth!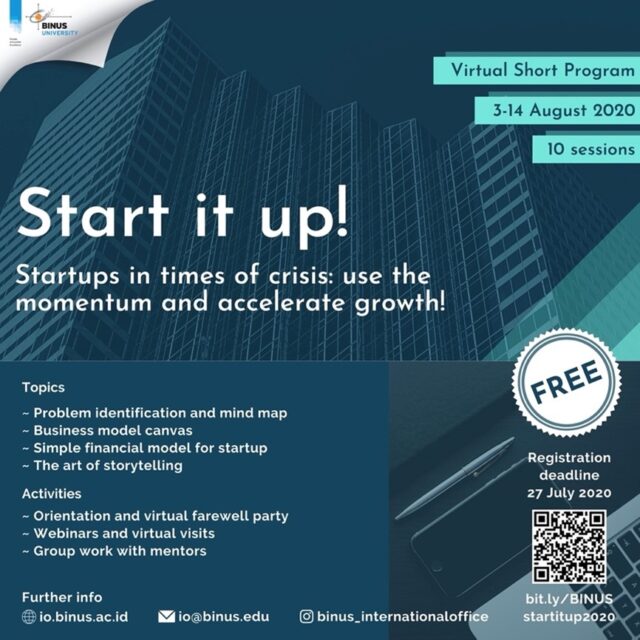 BINUS International Office, collaborated with BINUS Entrepreneurship Center, hosted an entrepreneurship virtual short program from 3 to 14 August 2020. The program consisted of 14 sessions where 11 international students (from Cambodia, Hungary, Malaysia, Myanmar, the Philippines, Singapore, and Vietnam) and 9 BINUS students gathered virtually and worked with BINUS mentors to discuss some issues related to startups and economic growth during the COVID-19 pandemic.
Webinars
During the program, the participating students attended four webinars. The keynote speakers are BINUS lecturers who have broad knowledge and expertise in startups and entrepreneurship, either in an academic setting or industry. In the first session delivered by Mr. Surjandy, S.Kom., M.M., M.T.A., the participants were introduced to the concept of business, problem identification and definition, and mind map. In session 2, 3, and 4, the students learned about business model canvas (by Mr. Desman Hidayat, S.Kom., M.M.), simple financial model (by Mr. Gatot Hendra Prakoso, S.Pt., M.Sc.), and the art of storytelling as part of business communication (by Mr. Aloysius Bernanda Gunawan, S.I.Kom., S.T., M.T.), respectively.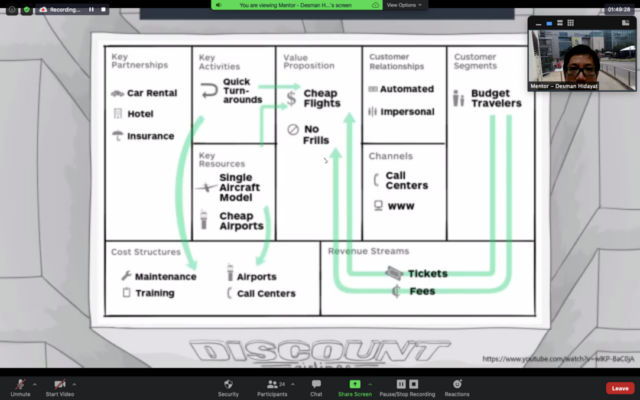 Meet the Facilitators
The students were divided into six small groups. They worked in three sessions with the facilitators and discussed how to create a business model canvas, a simple financial model, and a story to pitch their ideas to the potential investor(s). The students were also taken to visit BeeHub virtually and met Joseph and Alvin, the co-founders of QueEat – an application that connects the F & B owners and their customers. In the last session, each group presented a pitch deck.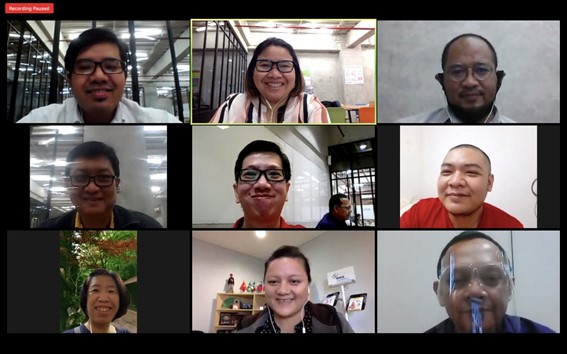 What the Students Say About the Program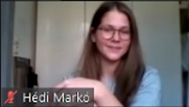 Hédi Markó, Budapest Business School, Hungary
"It was enjoyable and full of knowledge session, I really loved it!"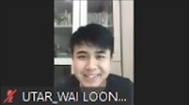 Chee Wai Loon, Universiti Tunku Abdul Rahman, Malaysia
"I hope to have more practical exercise in learning to build a business."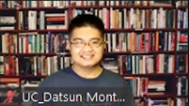 Datsun C. Montes, University of the Cordilleras, the Philippines
"Our mentor is cool and allows us to really think about the project. He doesn't just give the answer to us, he makes us think."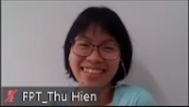 Le Thi Thu Hien, FPT University, Vietnam
"It's too short! I want more!"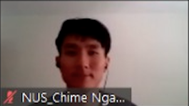 Ngawang Chime, National University of Singapore, Singapore
"(I) wished I could connect more with the other students from other groups. Make friends and keep contacts so we can work with each other in the future, e.g. if I ever go to Indonesia or even Hungary in the future."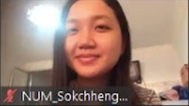 Sokchheng Kheng, National University of Management, Cambodia
"Firstly, I have learned many things about the setup thing to do business. Secondly, I know new friends and mentors with good experiences. Lastly, about the how to present and prepare a business."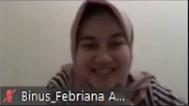 Febriana Ayu Syafitri, BINUS University, Indonesia
"It was fun and very beneficial for us college students."