International Short Program SME Business in Indonesia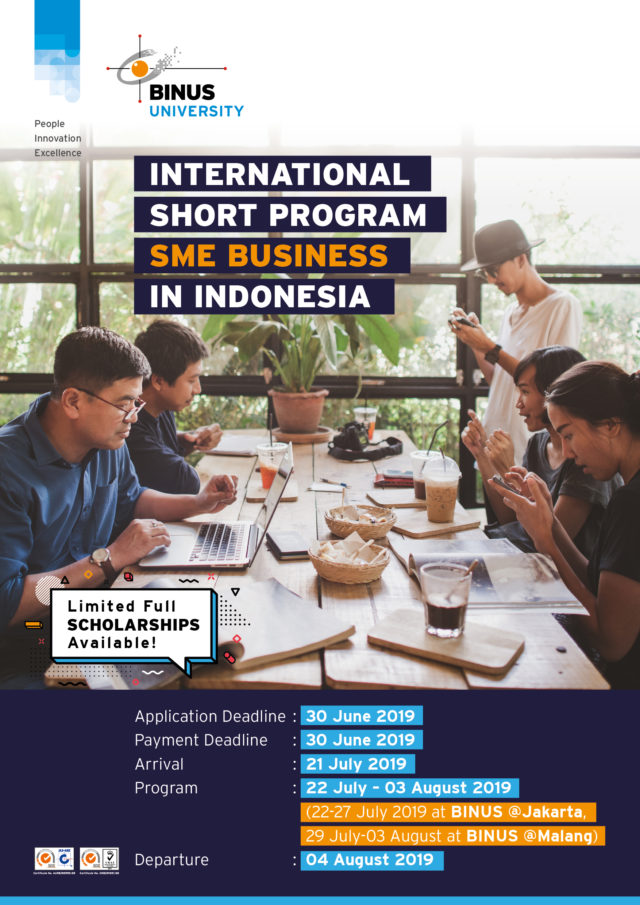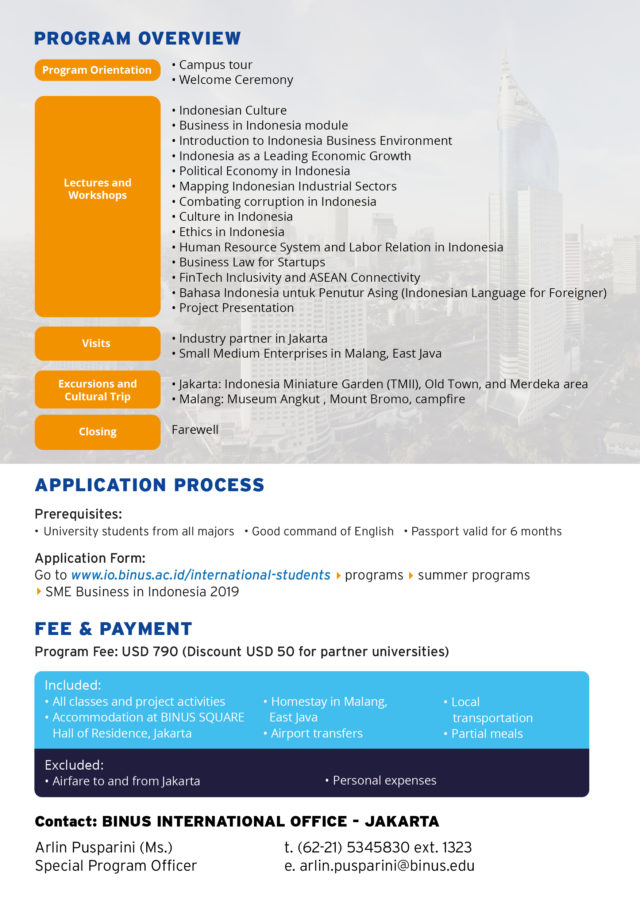 From 22nd July – 3rd August 2019, BINUS INTERNATIONAL will hold its summer program for international students. Themed, SME Business in Indonesia 2019, the course will provide applicants with the knowledge to better understand the country's complicated business environment and the crucial role SME's play in supporting Indonesia's economic development. BINUS INTERNATIONAL is calling on candidates to submit their applications by 30th June 2019.
In taking this course, candidates will undertake various lectures and workshops that cover diverse topics related to Indonesia's business climate. This includes:
Introduction to Indonesia's business environment
Indonesia as a leading economic growth
Political economy in Indonesia
Mapping Indonesian industrial sectors
Combatting corruption in Indonesia
Indonesian culture
Ethics in Indonesia
Human resource system and labor relation in Indonesia
Business law for startups
FinTech inclusivity and ASEAN connectivity
Indonesian language for foreign students
Project presentations
Indonesia's SME sector is currently grappling to overcome its latest challenges; rapid technological development and regional economic integration. As SME's are the backbone of the country's economy and play a vital role in terms of employment, the sector must overturn these challenges into new opportunities. As such, through this course, candidates can realize the potential of this sector to attract significant foreign investment as well as develop new platforms that will enable businesses to become more competitive and innovative.