BINUS UNIVERSITY Participates in Youth Conference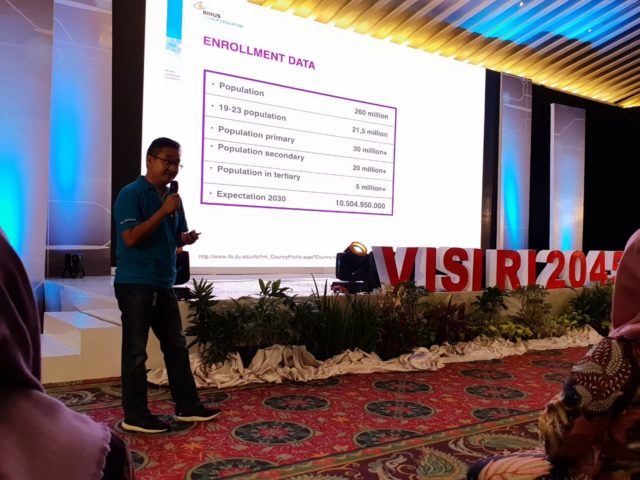 From 13 th – 15 th August 2018, BINUS UNIVERSITY participated in the Conference of Indonesian
Youth Diaspora 2018 (CDIY-2018), which was held in the Hotel Grand Sahid Jaya in Jakarta.
CIDY-2018 is a forum that brings together Indonesian youths from across the archipelago as
well as those living abroad with the aim to explore different ideas on how the youth can
contribute to the country's development.
Representing BINUS UNIVERSITY at the event was Mr Stephen Wahyudi Santoso who
presented a talk titled, 'Fostering and Empowering to serve the Nation', in which he highlighted
the university's active role in providing high-quality education for all students irrespective of
their economic and ethnic background – resulting in many graduates achieving success in the
upper echelons of corporate Indonesia. As part of the event, participants at CDIY pledged their
commitment to Indonesia's Vision 2045 plan, which aims to turn the country into the world's
fifth largest economy. To achieve its goals, Vision 2045 focuses on four pillars; human resources
combined with advance science technology; sustainable economic development; and inclusive
economic distribution and good governance.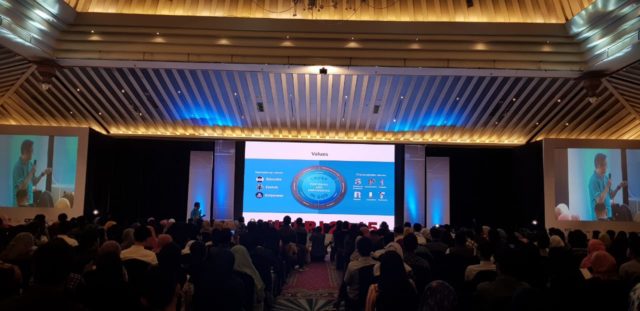 In attending this conference, BINUS UNIVERITY showcased its standing as an institution that's
at the forefront of Indonesia's higher education sector. This is evident by the university's
continuous development of its curricula, as well as expanding network of local and international
partners -enabling students to have the best facilities to truly impact Indonesia's economic
growth.