Students Experience Life in the Fast Lane in Japan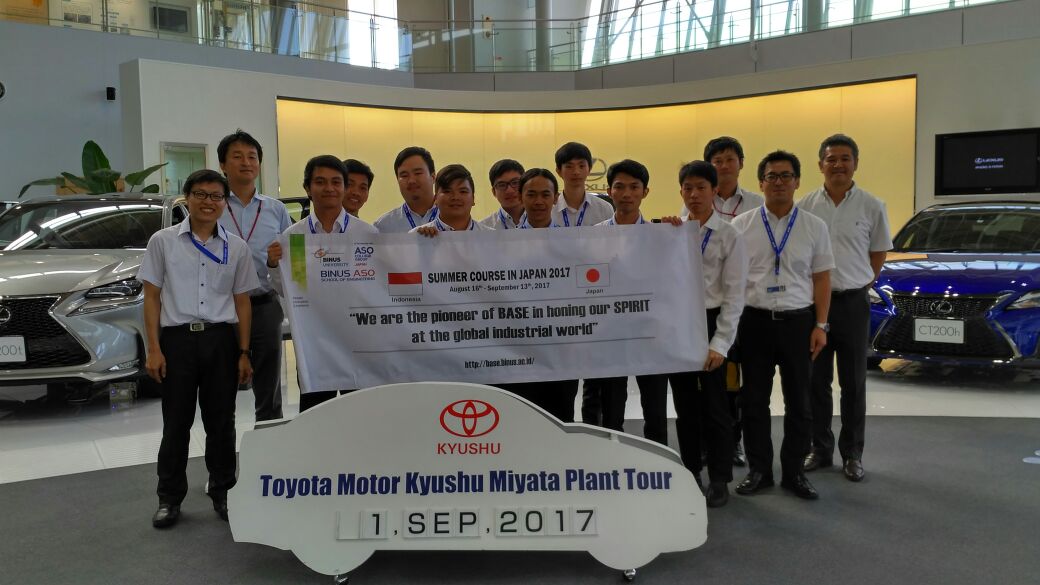 International experience is one of the main advantages on today's labor market. In tune with the market needs, BINUS UNIVERSITY together with ASO College Group hold an annual summer course program in Japan for BINUS ASO School of Engineering (BASE) students. The students spend a month at ASO International House, the Group's dorm for international students, located in Fukuoka Prefecture.
Students fill their days learning from the various institutions partnering with BASE and making visits to automotive and electronic industries. This summer, the students visited Toyota Kyushu (Miyata Factory) to learn from Lexus about their car production philosophy. Lectures focused on Lexus brand positioning, Lexus quality policy, and Lexus quality control practice. Furthermore, the students saw Lexus car painting process and got to learn more about 3D modelling using 3D printers.
The students also experienced life in the fast lane witnessing the official testing of ASO Formula car near the campus. It was the first time for BINUS students to see the formula car close up. There was also opportunity to talk to ASO students who helped develop the car.
This program is not just an excursion, but experiential learning approach – upon return students are assessed for acquired knowledge. BASE sees this program as a gateway to expand the students' knowledge in their respective fields. The program also hopes to inspire students to empower Indonesia through breakthroughs of new technology.