Student Runs Men's Favorite Fashion Brand in Indonesia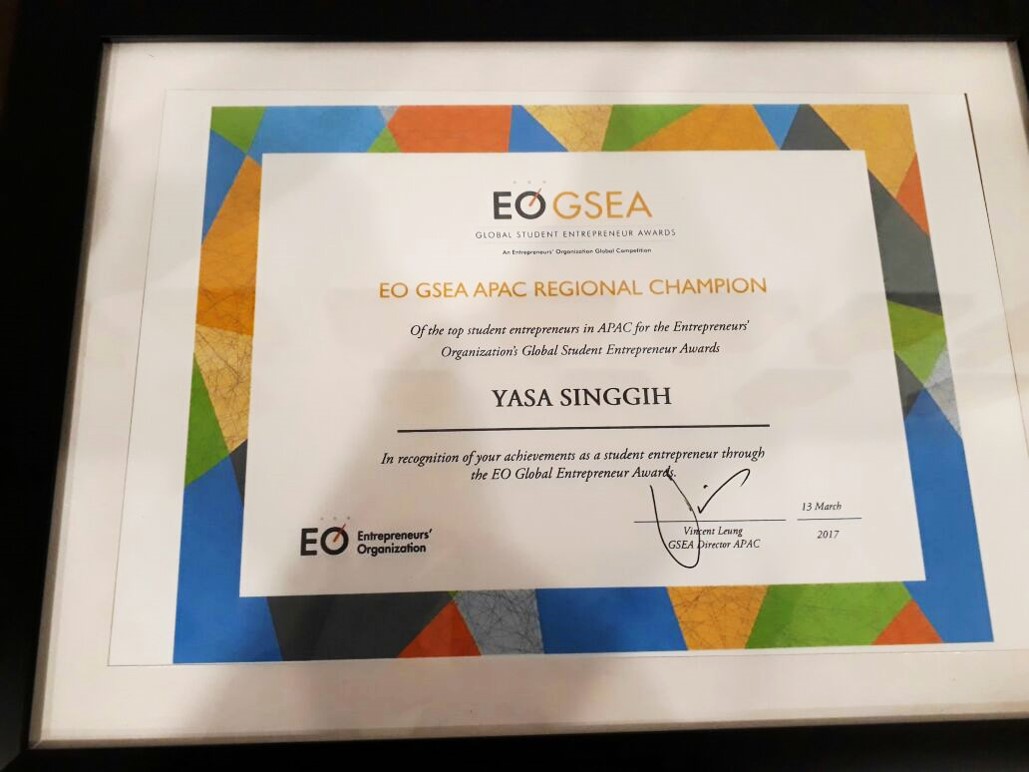 Yasa Paramita Singgih, BINUS UNIVERSITY Marketing Communication student, is a young entrepreneur heading Men's Republic. The brand is one of the favorite local names in Indonesia among young men for its affordability and style. As a young university student, Yasa noticed the need to introduce trendy men's fashion at affordable price and developed his idea into a successful business proposal.
Helpful along the way are family, friends, and mentors from BINUS. "BEC is good for the empowerment of young entrepreneurs," thinks Yasa speaking about Binus Entrepreneurship Center (BEC). Along his way, BEC supported Yasa with business advice, stands for exhibitions, and recommendation on competitions to join.
Yasa's business idea is today recognized nationally and internationally. Most recently, Yasa joined the network of the world's most influential entrepreneurs winning Global Student Entrepreneurship Award (GSEA) Indonesia and GSEA Asia Pacific. In April 2017, Yasa also got through the final stage of GSEA International, the award organized by prestigious Entrepreneurs Organization. In 2015, Yasa won Young Entrepreneur Award by Bank Mandiri and in 2016 Youth Marketeers Award by Mark Plus. He was also listed in Forbes 30 Under 30 Asia 2016.