Freshmen Engineer Innovative Products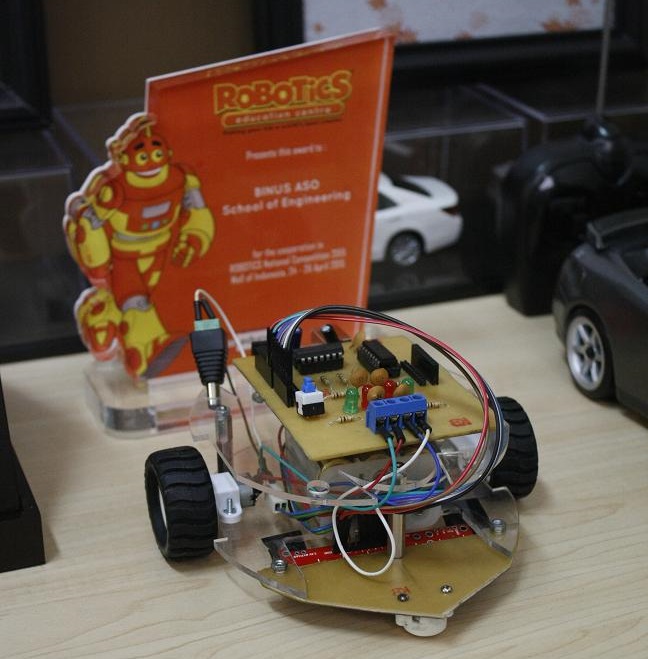 BINUS UNIVERSITY through BINUS ASO School of Engineering (BASE) held an annual exhibition in early 2017 celebrating the 1st year students' creations at Kijang Kampus, Kemanggisan. Taking place since 2015 the exhibition encourages students to generate innovative engineering products.
"We are no longer dealing with the 20th century, but the 21st. Now the world is more open and competitive, the students must be ready" said Dr. Ho Hwi Chie, Dean of BASE opening the exhibition featuring miniature cars and robots. Accompanying posters explained the operating systems, background of their projects, designs, goals and benefits, trial tests, results and assembly processes.
The involvement of ASO College Group as an experienced international partner in automotive, robotics, and product design engineering places BASE in the ranks of prime quality engineering education. Exhibitions of this sort are expected to help students compete in the global world of innovation, while improving the welfare of the Indonesian people and beyond.