Hosting Global Festival of Learning Event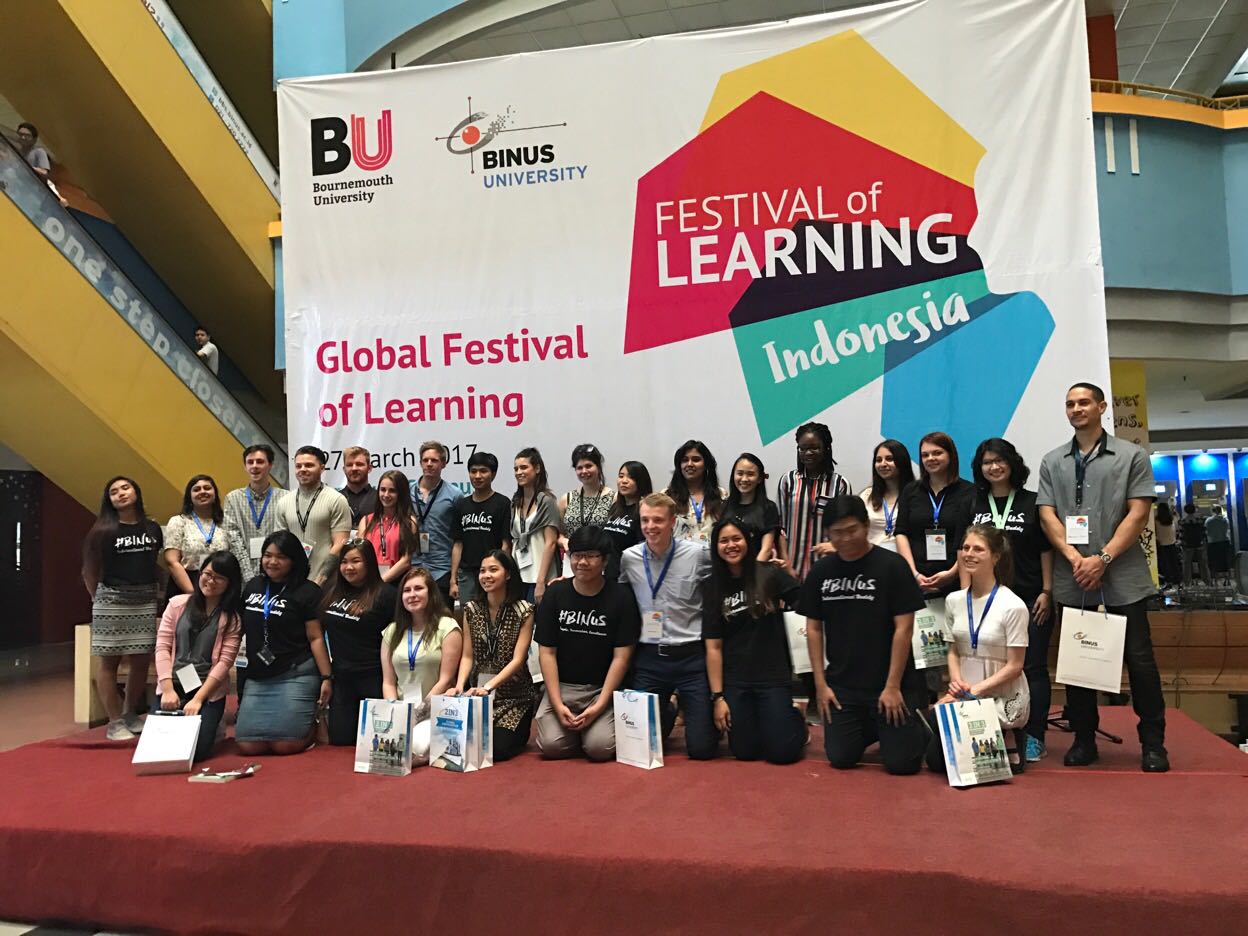 On 27th January 2017, BINUS UNIVERSITY in partnership with Bournemouth University hosted the second annual Global Festival of Learning ASEAN 2017 event at its Anggrek Campus in Jakarta. The Global festival of Learning is a two-day event that celebrates learning through showcasing Bournemouth University's research and expertise in a wide variety of topics to its international partners and global audience. This year's event serves as the launch for a newly-initiated annual event series called Global Festival of Learning ASEAN; in 2017, the Global Festival of Learning will be held with Bournemouth University's partners in Indonesia, Malaysia, India, and China. As such, the event featured academicians from both universities covering diverse and critical subject matters such as 'Aesthetics in ASEAN', 'Smart Tourism and Agile Destinations', and 'The Relationship Between Science and Journalism' among other subjects.
Prominent attendees at the event were Dr Sonal Minocha as Pro Vice Chancellor at Bournemouth University, students and faculty members of BINUS UNIVERSITY and Bournemouth University, and Prof. Ir. Wiendu Nuryanti as former Vice Minister of Education and Cultural Affairs who provided a keynote speech on how tourism can become a powerful tool of development for Indonesia. As part of the event, students and participants partook in a plenary session, cultural activities, and panel discussions that covered prominent issues affecting the world today such as finance, innovation, and leadership; Dr Minocha further reiterated the strong relationship between the two institutions as well as Indonesia as a potential hub of education development in the ASEAN. Furthermore, Bournemouth University hosted an exhibition at the Mulia Hotel in Jakarta on 28th March 2017 that provided information regarding study programmes at Bournemouth University with faculty members in addition to presentations on student life in the United Kingdom.
In hosting the Global Festival of Learning ASEAN 2017 event, BINUS UNIVERSITY hopes to inspire learning, critical thinking, nurture creativity and innovation amongst its students. As a university with far-reaching international partners, BINUS UNIVERSITY continues to forge important partnerships to produce graduates that are solution providers to current global issues.