BINUS UNIVERSITY Hosts Asian English Olympics 2017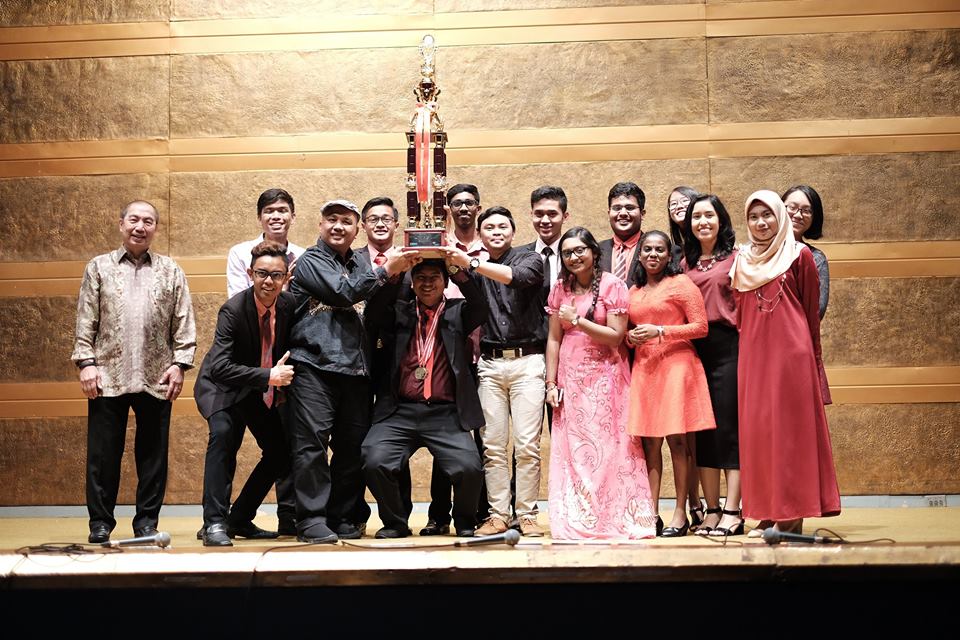 From 9th – 13th February 2017, BINUS UNIVERSITY through the BINA NUSANTARA English Club (BNEC) recently hosted its annual Asian English Olympics 2017. Now into its sixth year, the Asian English Olympics seeks to challenge participants from across Asia in debating, public speaking, short story writing, and newscasting among other activities. Furthermore, the event featured judges who were previous winners at the Asian English Olympics as well as industry experts in their respective fields.
This year's Asian English Olympics theme was "Live Your Aspiration" which encourages the youth to engage in creativity through competition and included 500 participants from Indonesia, Singapore, Vietnam, Thailand, India, Macao, and South Korea among others — the competition not only showcases the best in Asia in English proficiency but also aims for participants to gain new skills. Just as with the Olympics, individual winners also accumulated points for their respective institutions; this year's champion was Petronas Technology University.
BINUS UNIVERSITY's Asian English Olympics demonstrates the university's support for English language-based initiatives that result in international collaboration. Through BNEC, the university promotes its cross-cultural learning programmes that have made BINUS UNIVERSITY a destination for international students.