BINUS UNIVERSITY Becomes an A-Accredited University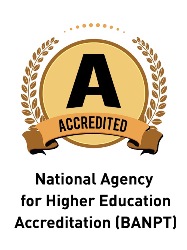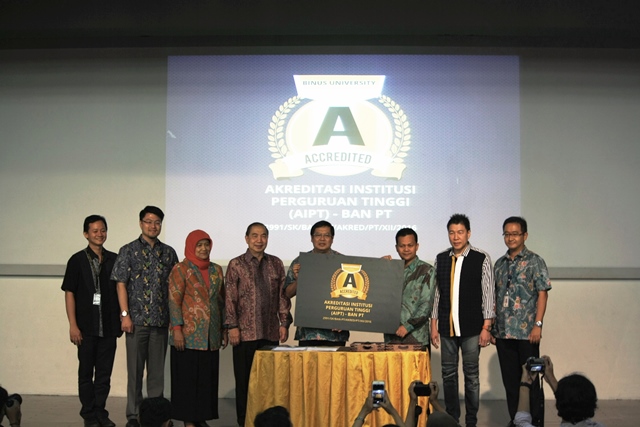 On 28th December 2016, BINUS UNIVERSITY obtained an 'A' accreditation from the National Accreditation Board of Higher Education (BAN-PT). This achievement positions BINUS UNIVERSITY as one of 49 higher education institutions that are A-accredited in Indonesia hence demonstrating the university's upper-hand in the sector. Minister of Research, Technology and Higher Education, Mr Muhammad Nasir announced BINUS UNIVERSITY's A-accredited status during a ceremonial event in Jakarta. Prior to achieving this accolade, BINUS UNIVERSITY had garnered numerous 'A' accreditations for its range of study programmes.
As part of the selection process, BINUS UNIVERSITY was graded on a number of criteria including infrastructure, qualified permanent lecturers, and teaching methods that are in keeping with its vision and mission. In aspiring to become a world-class university, BINUS UNIVERSITY has made immense investments in its student facilities, learning resources in addition to adept human capital. As such, the university has successfully created an effective education system that strives to meet industry demands through tailored curricula as well as wide-ranging study programmes. Success in this regard has also enabled BINUS UNIVERSITY to earn 5 Quacquarelli Symonds (QS) Stars in employability, teaching, access, engagement, and facilities categories in 2016; the university also ranked 11th out of 44 in Indonesia by QS in the same year. The university's most recent recognition stands as testament to BINUS UNIVERSITY's efforts to remain as a leading higher education institution in Indonesia which seeks to develop the nation through education.