BINUS UNIVERSITY Hosts Common Purpose Leadership Program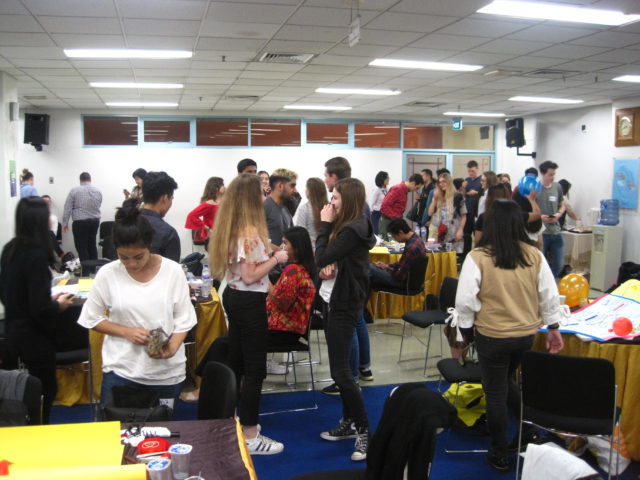 From 10th – 14th December 2018, BINUS UNIVERSITY in collaboration with Common Purpose — a non-profit that delivers face-to-face and online leadership programmes for universities and institutions — hosted the Global Leader Experience program in Jakarta. 22 BINUS UNIVERSITY students and 50 King's College London students participated in the program. Students learned how 'smart cities' make the most effective and innovative use of their resources to drive economic growth and improve the quality of life of its inhabitants. This year, BINUS UNIVERSITY has partnered with King's Business School, part of King's College London.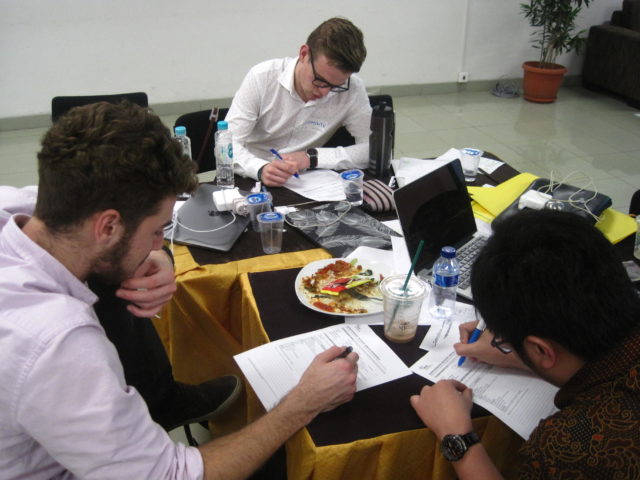 Through this program, students investigated the complex challenges for Jakarta in becoming a 'smart city' through a combination of online and offline learning methods. This involves meeting and interacting with city leaders, visiting local businesses and government as well as analyzing current hard and soft infrastructure development such as the use of data collection sensors. The data is then used monitor vital utilities such as water supply networks, power plants, and waste management plants to manage these assets and resources efficiently.
Some of the leaders the students had an opportunity to interact with include Rian Ernest (VP, Vice President, Jakarta division of Indonesia Solidarity Party), Agung Wickasono (President Director, Transjakarta) and Dr. Nirarta Samadhi (Country Director, WRI Indonesia), apart from many others through the 5 days of the programme in Jakarta. The prominent companies and organizations the students visited include:
International Labour Organization
Meek Nusantara Foundation
Qlue
Nara Kreatif
Precious One
Wika
The Asia Foundation
Institute for Transportation & Development Policy
YCAB Foundation
Jakarta Smart City
Microsoft Indonesia
Furthermore, that the programme aims to help students develop their Cultural Intelligence — the ability to cross boundaries and thrive in multiple cultures and leadership skills by tackling the challenge of "How do smart cities ensure they are inclusive", — since the issue of how cities can achieve economic inclusivity is prominent worldwide, particularly amongst countries experiencing rapid urbanization such as Indonesia.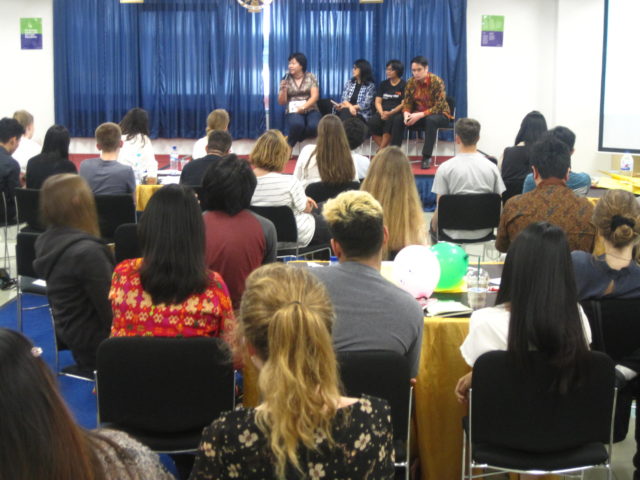 BINUS UNIVERSITY's participation in this program is demonstrative of the university's strategy to create an atmosphere that promotes group-orientated and individual-centric thinking. As Jakarta strives forward in becoming a smart city, BINUS UNIVERSITY students will be equipped with the skills to provide solutions that support inclusive economic growth and long-term sustainability.