BINUS UNIVERSITY Calls for Papers for BJIC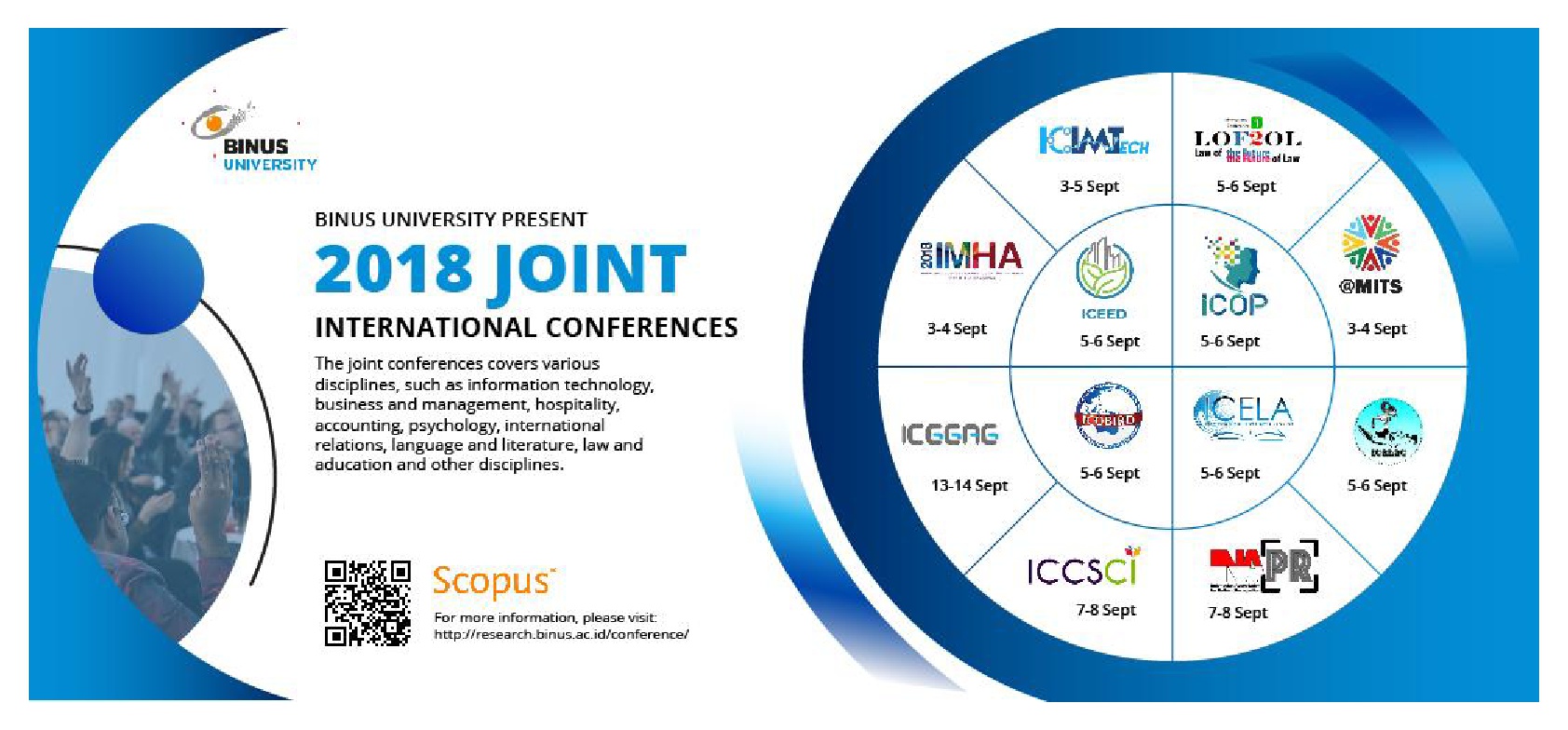 From 3rd-8th September 2018, BINUS UNIVERSITY is set to host the BINUS Joint International Conference (BJIC) at its campuses in Jakarta and BSD. The event will consist of integrated conferences covering a variety of topics in areas such as engineering, computer science, game application, business management, social science, and arts and humanities. BINUS UNIVERSITY thus encourages researchers, scholars, and scientists to submit their original research papers and journals to the BJIC committee to be presented at the event. The selected papers will be indexed on Scopus and ISI Thomson-Reuters — two renowned online journals.
The conferences will include, among many others:
The International Conference on Eco Engineering Development (ICEED);
International Conference on Computer Science and Computational Intelligence (ICCSCI);
International Conference on Information Management and Technology (ICIMTECH);
International Conference on Game, Game Art and Gamification (ICGGAG);
International Conference on Management, Hospitality, Tourism and Accounting (IMHA);
International Conference Advanced Management and Information Technology Services (@MITS);
International Conference on Social Science, Law, Arts, and Humanities (ICSSLAH)
In hosting the BJIC, BINUS UNIVERSITY will provide new opportunities for networking and partnerships among industry leaders. This is part of the university's long-term strategy to form ties that facilitate initiatives to advance integral sectors of the Indonesian and regional economy.