ASIAN STUDENTS DISCOVER THEIR EXTRAORDINARY WITH THE ENGLISH OLYMPICS
The 2018 Asian English Olympics (AEO) was attended this February by over 500 participants from various countries (Indonesia, Malaysia, Singapore, Philippines, Thailand, Vietnam, Bangladesh, Korea and Macao). Asian English Olympics (AEO) has come to its seventh year after being first held in 2012, hosted by BINUS University and organized by BINA Nusantara English Club (BNEC). For the past years, AEO has been successfully improving its participants' English skills, giving meaningful experience to be remembered, and broadening the network of the participants across Asia.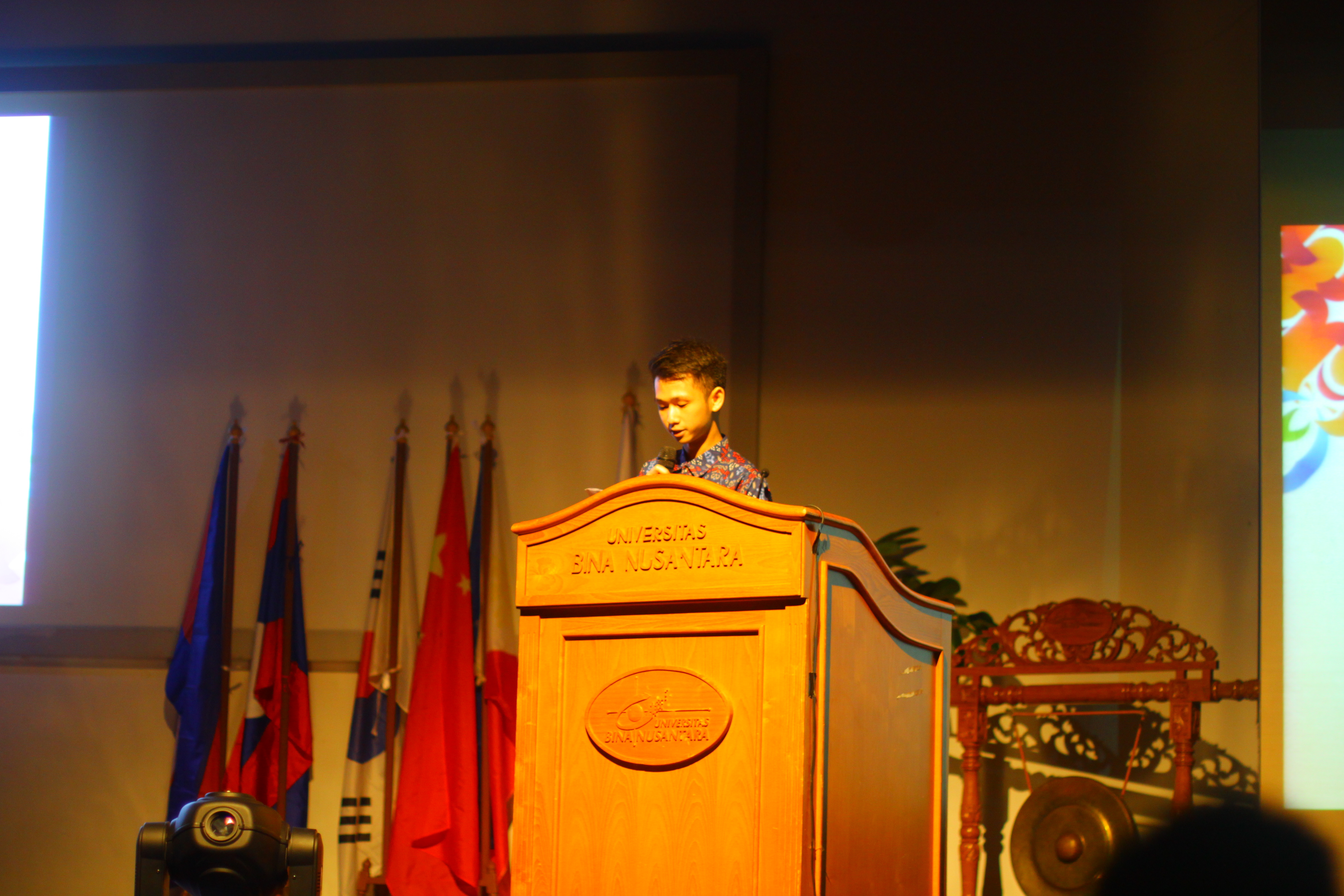 Olympics challenged the participants in several fields of competition, such as Debate, Speech, Storytelling, Newscasting, Spelling Bee, Scrabble, Short Story Writing, and Radio Drama. As the Olympics, there is an "Institutional Champion" title for participating institutions. Every delegate who wins in each field of AEO accumulates points for their institution to be crowned the title. This year the Olympics Champion was institution from Indonesia.
The Opening Ceremony took place with the support of the performance from other student organizations such as PARAMABIRA (Bina Nusantara Student Choir) and STManis (Art Student Theater Bina Nusantara). The students also participated in the coaching clinic to prepare them for the competition. After the hard work, students could enjoy the trips around Jakarta and the Gala Dinner at SMESCO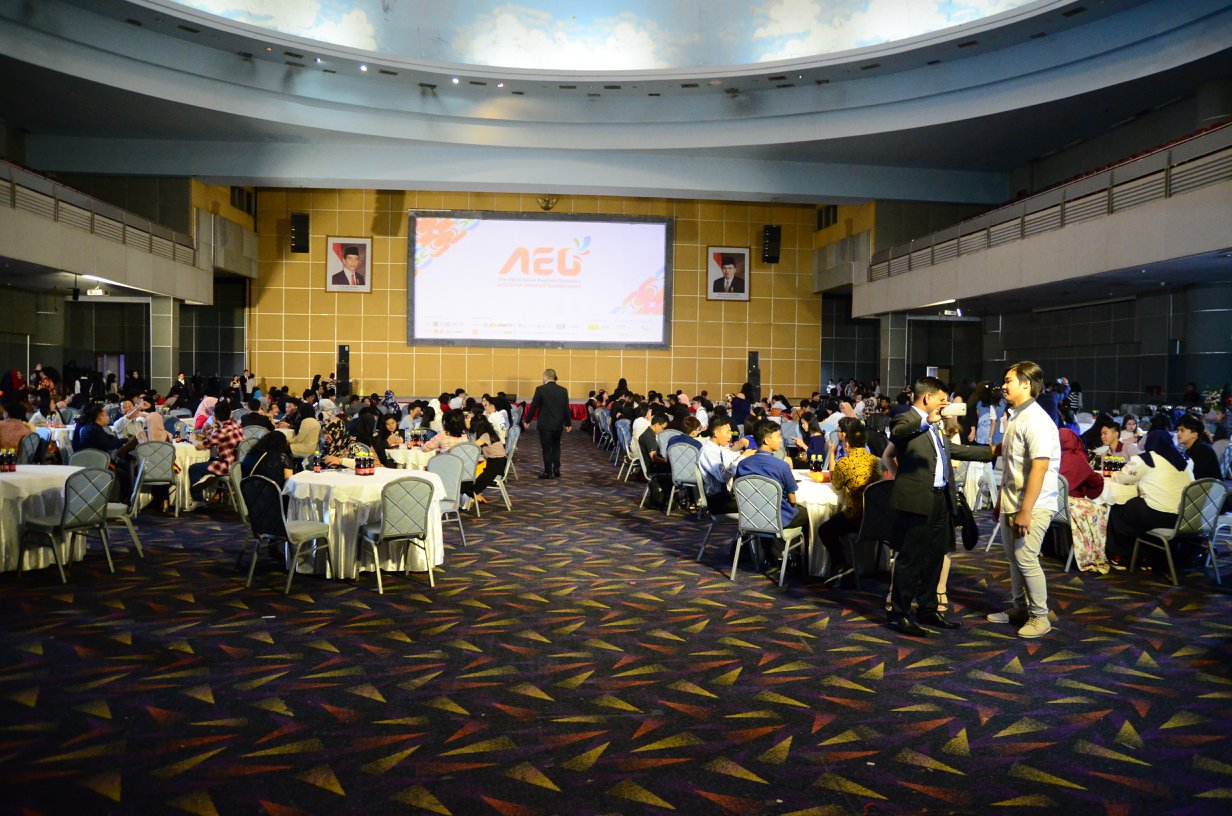 ASIAN English Olympics is a signature event of BNEC attracting foreign students to Indonesia annually for a lot of fun, learning, and networking. "This is a place to share, to know and respect the differences of each other and similarities or uniqueness of cultures", said Karen Peyronin Imam, Director of BINUS Global, internationalization directorate. Thanks to all those who have supported the event of AEO 2018! Spirit! Be Extraordinary! See video here