Sally Agustina: Summer Program at Kangwon National University, South Korea
Sally Agustina, International Marketing
KNU Summer Program 2017 at Kangwon National University, South Korea
(June 26th – July 7, 2017)
The 2017 KNU Summer Program was my very first international experience, and also my very first time visiting Korea. Kangwon National University is located at a beautiful city with breathtaking views named Chuncheon. Honestly speaking, I did not expect that this would be an unforgettable memory that would make me missing Korea so much. There were 32 participants in total, coming from America, Malaysia, China, Taiwan, Russia, Czech, Hungary, and Indonesia. We did many activities that led us to a broader knowledge of Korea Language and Culture. We had Korea History class, Korean Language classes, K-pop dance, Ceramic Workshop, Wearing Hanbok, Traditional Musical Instrument Play, Taekwondo, Temple Stay, a Day with Korean Family and also visit many places such as National Museum, Pyeongchang Ski Jumping Stadium, and Gyeongbokgoung Palace.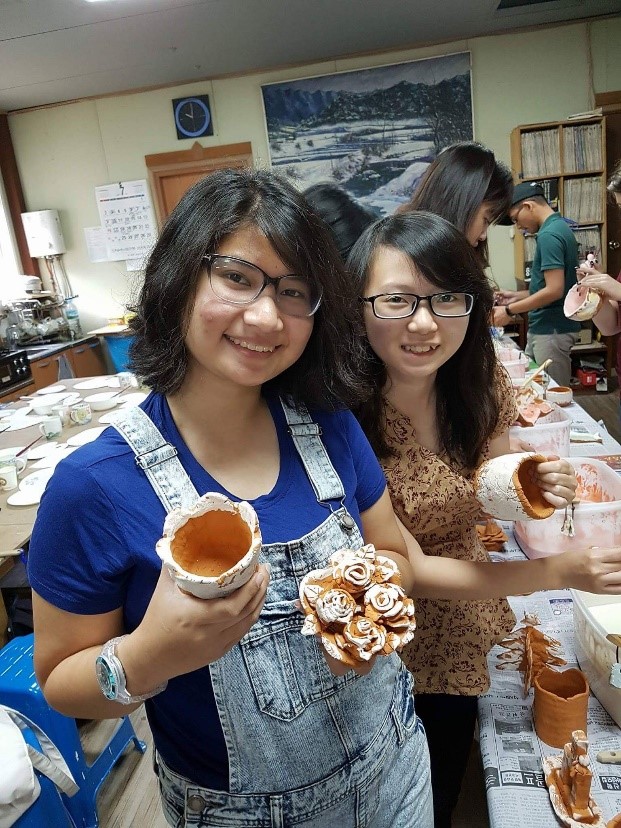 (Ceramic Workshop)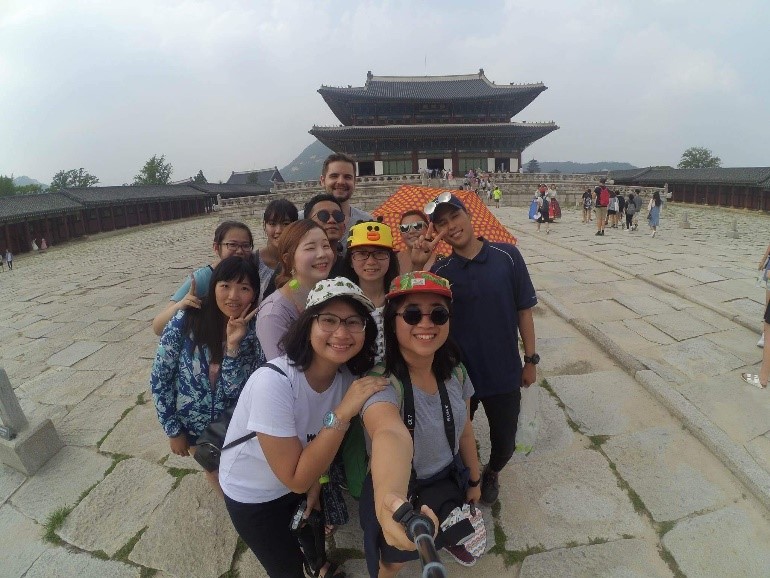 (visit to Gyeongbokgoung Palace)
Some people might think that Korean Language classes were boring, but they weren't! Because we had a very good lecturer, named Ms. Shin Min Young, who we called 선생님 (seonsaengnim = teacher). It was difficult of course, but she kept encouraging us by shouting 할 수있다 (hal su-iss da = I can do it) together while reaching our hands out like trying to catch something in front of us, which never failed to make us laugh. She also brought us Korean snacks, drinks, and also Korean Italy Towel as gift.
For me, the most unforgettable experience is when I had a day with my Korean family. They were kind and friendly eventhough they are lacking in speaking English, they tried their best to communicate with us, as we also celebrated their son's birthday together on one fine day. The K-pop dance and Taekwondo were exhausting, but they were great as well, surely miss how awkward it was to do all the K-pop and Taekwondo movements as we counted Hana Dul Ses and Haaaa! (one two three haaa!)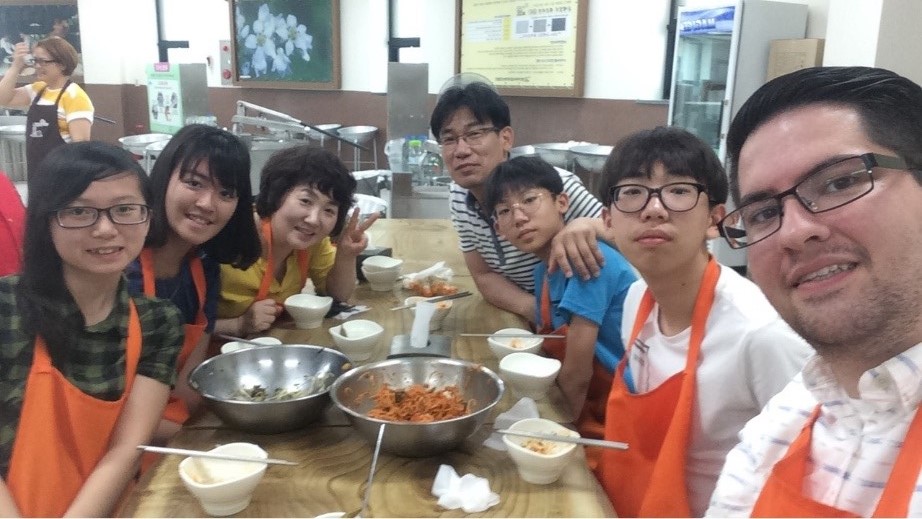 (with Korean family)
Coming back to Indonesia, I realize how fun it was to be able to visit Korea, learning their culture, language, meeting new friends from different countries, and eating Korean foods especially ddakgalbi (Chuncheon famous food). I would like to thanks BINUS IO and also Kangwon National University (KNU) for this memorable experience.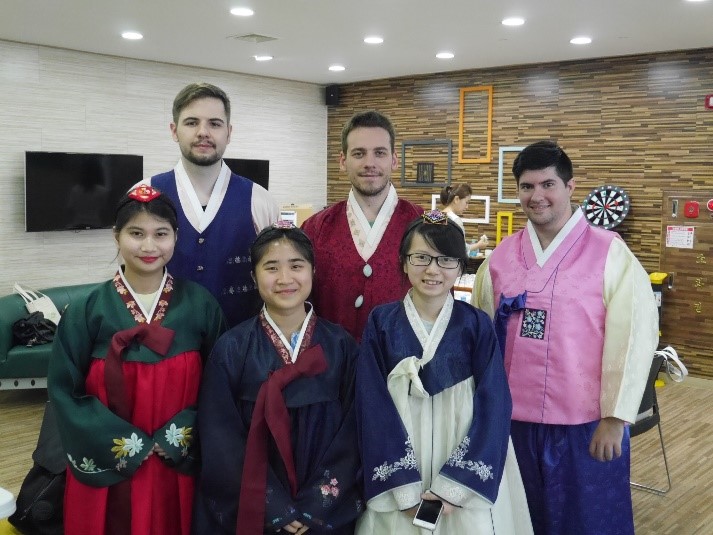 (wearing Hanbok)