Let's Join International Summer Programs 2017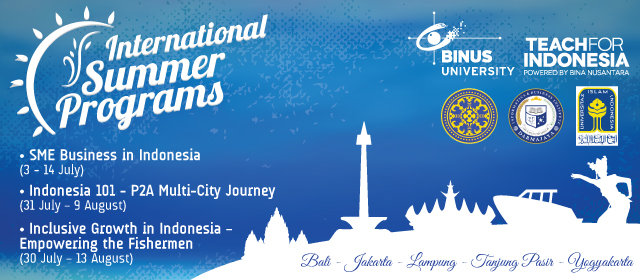 Were your students ever curious about what we have in Indonesia? Are they craving for a journey outside your country?  Spread the words because we give them the chance to experience it by themselves!
They can enjoy their summer time by joining our International Summer Programs 2017. The programs will let them experience Indonesia culture and gain valuable moments.
Find out more:
"Indonesia 101 – P2A Multi-City Journey" let you spend a total 10 days in three political and cultural capitals of Indonesia: Lampung, Jakarta and Yogyakarta.
"Inclusive Growth in Indonesia – Empowering the Fishermen" gives you experience wonderful Indonesia by having a chance to homestay with Tanjung Pasir families.