Join BINUS FESTIVAL – Internationalization Seminars!
The seminars provides international exposure to BINUS students to prepare them for a globalized and highly interconnected world.
This event is executed twice a year in two different BINUS campuses (Kemanggisan and Alam Sutera). This season BINUS Festival – Internationalization Seminars would like to raise the theme about "Becoming a Global Citizen by Contributing to Sustainable Development Goals (SDGs)". The message of this theme is to raise the awareness of becoming a global citizen and to promote SDGs to BINUS students.
Held on 10, 12 and 13 May 2017, this event is a series of seminars aim to develop soft skills of BINUS students and provide them with exposure to international environment. We believe that through testimonies from volunteer or foreigner working/intern in Indonesia, it would be inspiring for our students to be actively searching opportunity to go global and as well to contribute in the community overseas, as well in Indonesia itself.
ANGGREK CAMPUS: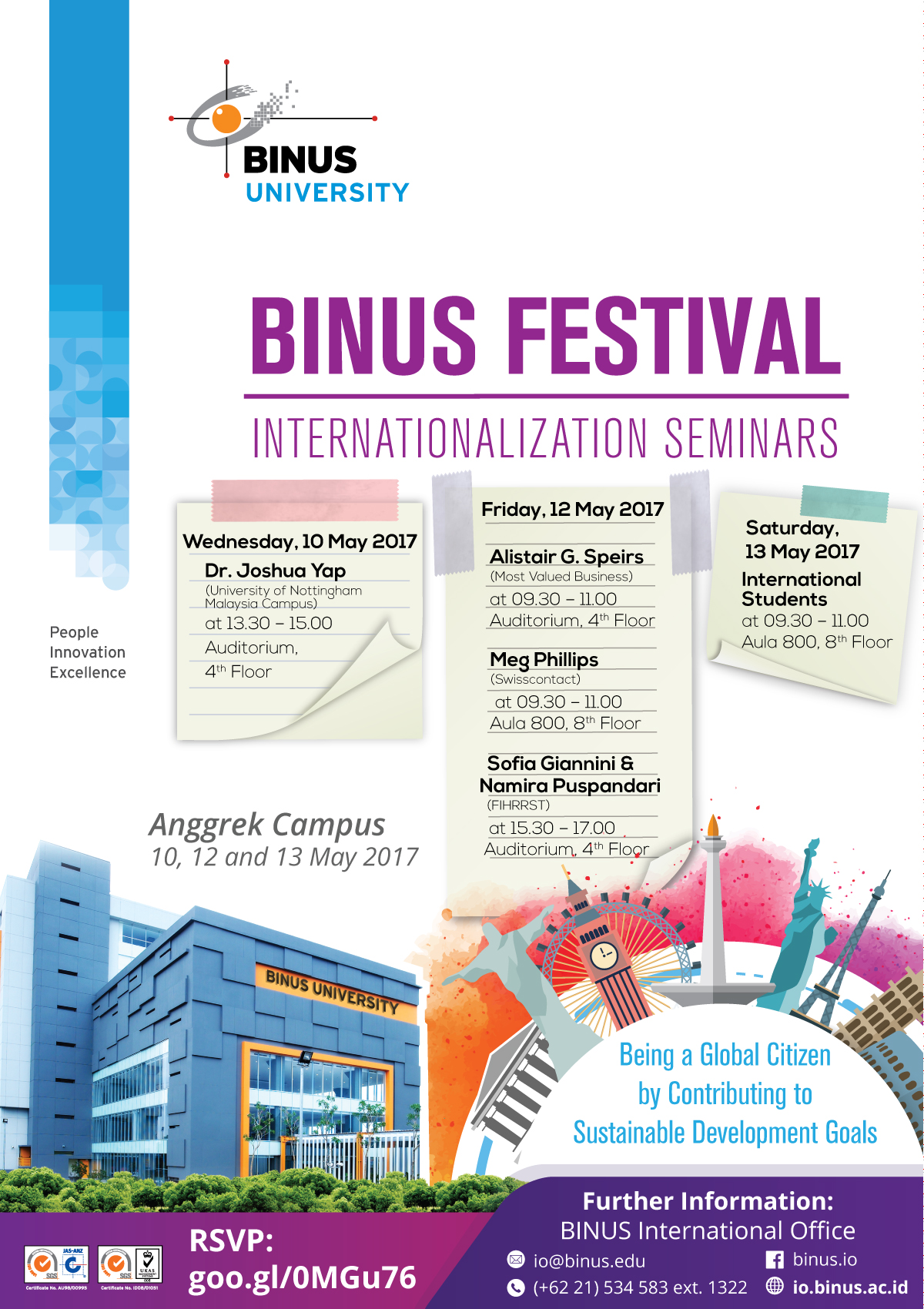 ALAM SUTERA CAMPUS: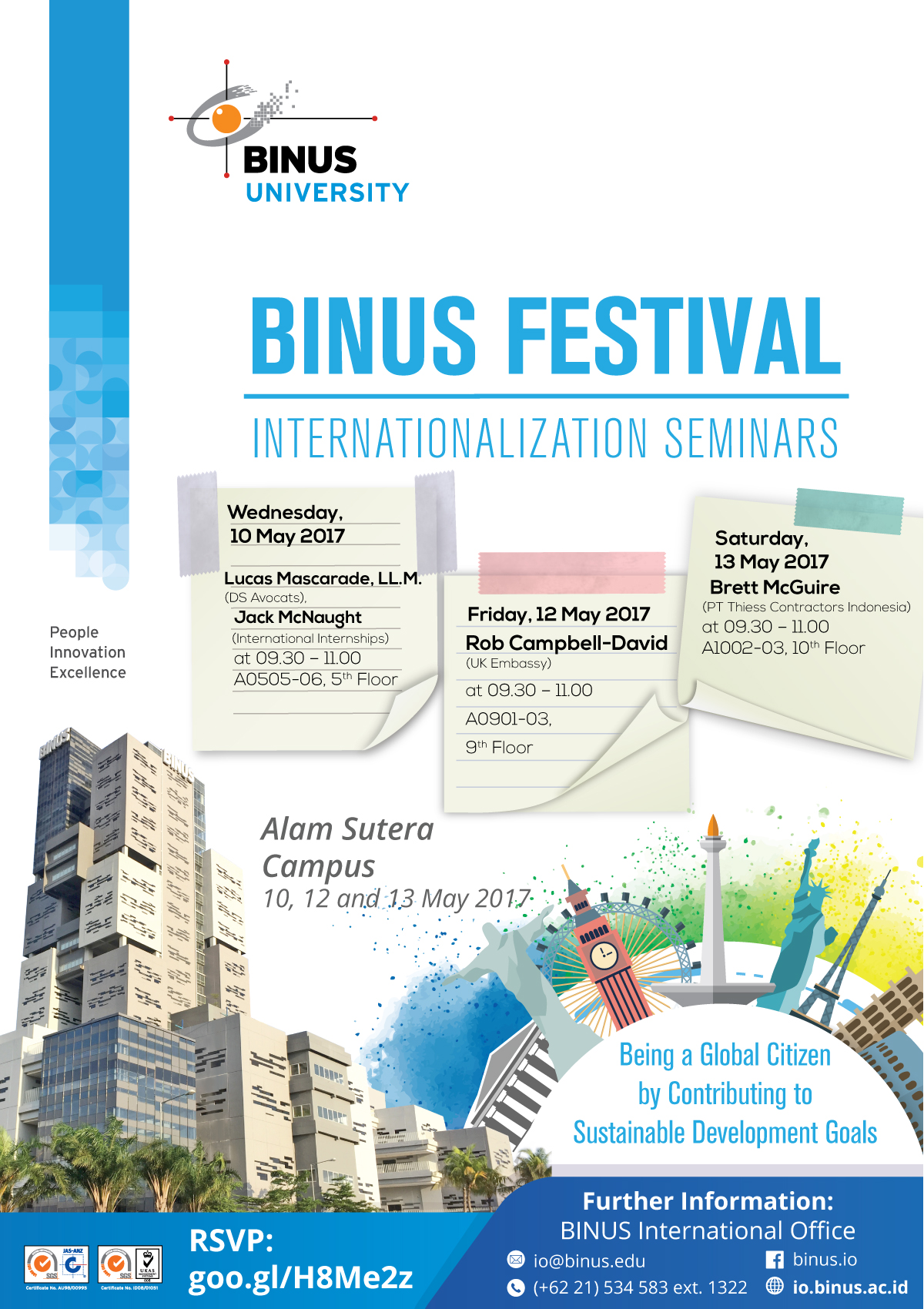 Registration for BINUSIAN 2019, 2018, 2017:
Kemanggisan Campus: https://goo.gl/H8Me2z
Alam Sutera Campus: https://goo.gl/0MGu76
We prioritize to students who haven't got International experience and less of SAT points.
Further Information
International Office
W: io.binus.ac.id
E: io@binus.edu
T: (6221) 534 5830 ext 1322