The EU-ASEAN Youth Photography Contest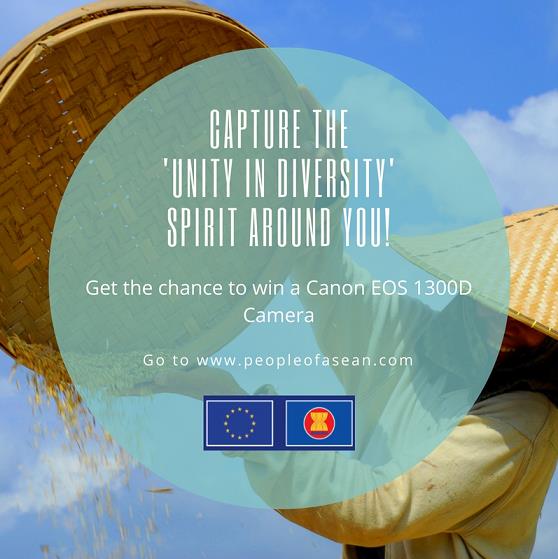 Calling for Young Photographers!
Closer people-to-people contacts are a core component of the deepening EU-ASEAN relationship. For many decades, the EU's social and cultural cooperation activities have supported ASEAN's commitment to improving the quality of everyone's life in the region, through people-centered and social responsible action. Inspired by the vibrant friendship of the EU and ASEAN that has been established since 1977, we encourage youth to share the unique culture of ASEAN to their friends in the European Union.
The EU-ASEAN Youth Photography Contest will be organized across the 10 ASEAN member countries with broad theme of 'connecting people'. Upholding "Unity in Diversity" as the common spirit for both the people of the EU and ASEAN, let's capture and narrate that spirit through your lens, and share it to the social media with the tagline #PeopleofASEAN.
GENERAL MECHANISM: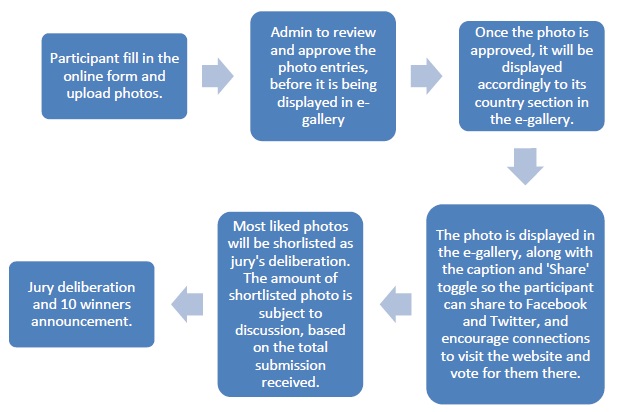 Deadline photo entries : December 31th, 2016
Jury deliberation : January 1st-15th, 2017
Announcement of Winners : January 18th, 2017 (10 Best Photos, 1 from each country)
Prize!
Camera Canon EOS 1300D (worth around 500 euro) for each winner from each country.
Register now : http://peopleofasean.com/register
More Information:
W: http://io.binus.ac.id/
E: io@binus.edu
T: (021) 534 5830 EXT 1322, 1324
FB: https://www.facebook.com/binus.io/