Partnering with Common Purpose on Youth Leadership Training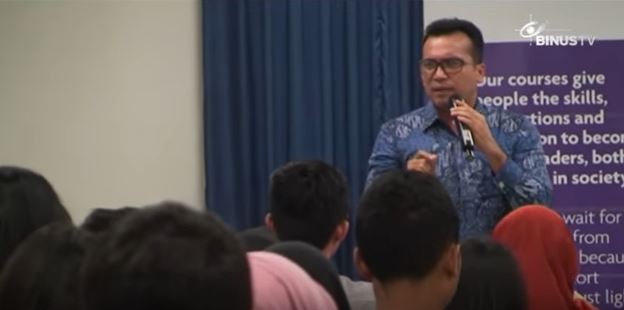 BINUS UNIVERSITY partnered again with Common Purpose UK. Together with General Electric (GE) we delivered transformative leadership education from August 30 – September 2, 2016 to a group of 30 BINUS students and additional 70 coming from various local universities around Jakarta, Bandung, and other Indonesian cities. With the aim to develop leaders with a global mindset with 2 out of 3 working in global companies or becoming entrepreneurs, BINUS UNIVERSITY partnered with the Common Purpose, sharing similar belief that leaders must be able to cross boundaries, and with GE, a truly global company.
The partners shared resources to organize this leadership module encompassing soft and hard skills building as well as motivational messages in case study format. Common Purpose employed their well respected leadership curriculum liaising with GE and local universities to ensure trainers and students. BINUS offered its state-of-the art facilities as classroom on day one of the short course recruiting 30 BINUSIANS for this transformative program. GE as sponsor and classroom provider made the event possible on the rest of the days.
Participating students found the program very rewarding and they especially enjoyed the closing discussion with the CEO of GE Indonesia, as an extraordinary leader in a wheelchair in determination to climb to the top and make a difference. Going the extra mile is what separates leaders from others was one important lesson the students learned during this program. Another one is to keep creating a strong network, such as the Common Purpose alumni community offers.