Delegation from Catholic University of Daegu Visits BINUS UNIVERSITY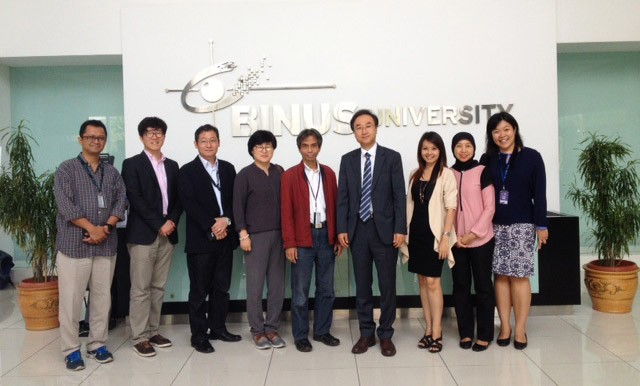 BINUS UNIVERSITY welcomed delegation from Catholic University of Daegu led by Dr. Nam Chong-Hoon, Vice President for International Affairs, Catholic University of Daegu at Anggrek Campus, Wednesday, June 18, 2015. The Korean delegation met with Dr. Iman Kartowisastro, Vice Rector Academic Development & Provost and Theodora Subyantoro, Manager of BINUS Collaboration Center along with a number of BINUS staff members. In the meeting, the two sides discussed about the possibility of collaboration between both institutions.

Earlier this year, Catholic University of Daegu and BINUS UNIVERSITY had conducted a project namely "Korean Language Class and Culture" for BINUS staff and students. Around 13 students and 2 faculty members from CUD were involved in the program which was greatly welcomed by our students.
Founded on the principles of Christianity and defines itself and all its programs through this Christ-centered spirit in 1914, Catholic University of Daegu is the largest Catholic-affiliated university in South Korea. The university has more than 13,500 students majoring in 63 different majors in 10 different departments across 16 separate colleges. The main campus is located within some distance outside Daegu in neighboring Hayang Town, with two smaller campuses within Daegu.