Mohamad Haziq Bin Mohamad Roslan: To An End
To An End
Mohamad Haziq Bin Mohamad Roslan, International Business (Spring 2015)
Universiti Teknologi MARA, Malaysia
From the bottom of my heart, I would like to thank the AIMS program for this exchange opportunity, my home university and lecturers for choosing me to go on this once in a lifetime adventure, to my family for being supportive of everything I do and have done in my life, and the friends in my life who have become much like family.
To fully grasp the reason where I am coming from, allow me first to explain a little of who I am. Rugby player, debater, entrepreneur wannabe, faux-writer and of course, a student. I have spent the past five years of my life in university, and this program is the end for me. Putting it in perspective, I am ending a part of my life soon, and I will be heading out into a new wilderness, a new arena, and new challenges. Knowing this, I had hoped for this journey to be a final hurrah, my graceful exit from a life I will be forever fond of. Though I may not be able to claim that it was anywhere near graceful, my time here in Jakarta has been an experience that I will never forget, and it has exceeded everything I dared hope to enjoy when I first got accepted in the program.
I was filled with doubt, unsure of the direction of where I wanted to go when I was accepted. I had to choose whether to pursue this course or to diverge and look for an internship. Looking back, I have no regrets about staying with my course and coming here to Indonesia, more specifically Jakarta. I find it hard to believe that it's coming to an end and that all the faces I have grown fond of, the sights and sound that have become part and parcel of my life and the life I had known will end soon.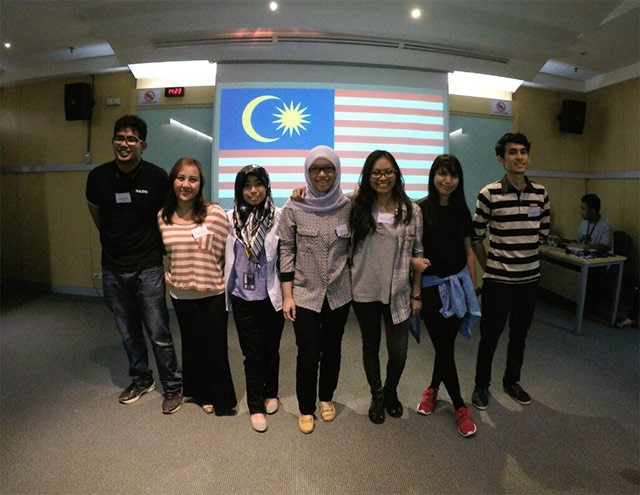 Malaysia Exchange Students at Orientation
I remember my arrival here in Indonesia, arriving with my fellow countrymen. I admit, there was some concern that I might have made the wrong decision. Thankfully that illusion lasted no longer than the first couple of days. I have to thank my iBuddy, Rezky, for being instrumental in the initial stages of breaking the ice. The very existence of the buddy groups enabled me to connect with two other exchange students, Peter and Antoine, who I have remained close with throughout my time here and hope will continue to do so for the foreseeable future.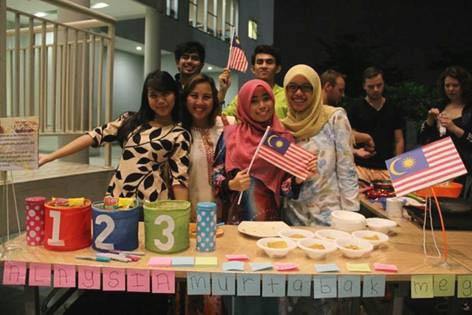 Malaysian Team at Culture Share Night
The past few months have been a whirlwind. They have been filled with so many things, so many new people, so many new experiences that writing just about the things that happened would take days. Not that I'd ever willingly share some of the things that have happened of course. Suffice to say, we as a group have made many memories, those that we will never forget, and those we will never remember. I would like to extend my gratitude to Alley for being the namesake of our ragtag group of friends that grew slowly from four to encompass a whole number of people. Some of the best memories I have are the ones that I share with this group of people, and I hope our bonds will truly never break.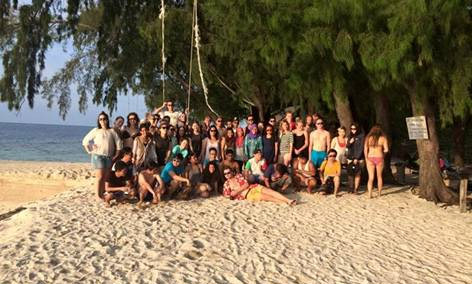 BINUSIANs in Thousand Islands
I guess, the one thing I will always regret is the fact that I didn?t travel around Indonesia with you guys much, or at all if I am honest. I only wound up going to Bandung while I was really sick. Admittedly that was an awesome memory but one I wish I could relive healthy. Looking at the lot of you took off on adventure after adventure, I often found myself wishing I had those memories to share with you. Nonetheless, I am glad that we bonded so well at the BINUS SQUARE smoking area. That is definitely a place I can't forget nor disregard its value to us.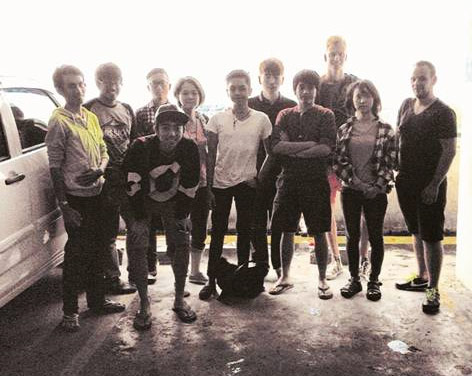 Bandung (My Only Trip)
There is however, one set of memories that belongs to me alone, and though my close friend, Husni, was around to experience parts of it, I doubt he feels the same way about the experience as I did. The major reason I did not commit myself to travel around Indonesia was because I had found something I loved doing so much more. The Jakarta Banteng is a rugby club based in Jakarta, and I had the honor of joining them for my time here in Indonesia. For this I thank Fikri, for without his prompt response on Twitter, I may have never joined them and enjoyed my time here nearly as much as I already have.
I remember the first time I showed up in CITOS (Cilandak Town Square) being somewhat nervous yet eager about meeting my new teammates. I was to follow them to watch a game they were playing against Bandung Rams. By luck or fate, I had bought a pair of boots the day before and brought my gear to the pitch. I did not expect what happened next. I ended up playing my very first game for the Bantengs that very day and we won! That was the beginning of something that I never knew would shape such a major part of my life in Jakarta.
To speak of all the memories I had with the Bantengs would take far too long, so I will choose a few of them. Together, we went to the finals of the West Java 15s league, though we faltered in the end. We played together for Jakarta 10s, a day where I had the unfortunate luck to run into my old coaches from back home. We rocked out at the Highland Gathering.We bonded as a family over practice and nights spent hanging with one another.It really showed when we showed up to support our fellow Bantengs when they played for the Rhinos (Indonesian National Team) against China and Guam.They allowed me to feel entirely at home among them, as if I was a brother and not merely a visitor.
With the Bantengs, I have experienced things that most others will not have the opportunity to being an exchange student. I have felt the sting of defeat and the glory of victory. I have shed blood, sweat and tears with them. I am honored to have worn the Banteng jersey and be a brother to each and every one of them. I do not regret not travelling.
Thank you, my brothers. When I leave this country, it won't be for long, I will be back. Here I would also like to thank those from BINUS that came to support us Bantengs in our semis and finals:Dita, Livia, Azie, Ika and Peter. You don't know how much support means to us, specifically to me.
In closing, I would like to thank all the Binusians, Bantengs and everyone else I've met on this wonderful journey, on my last hurrah. From the bottom of my heart, I thank you for making what ideally will be the last few months of my degree life unforgettable. Thank you for making Jakarta such an amazing memory.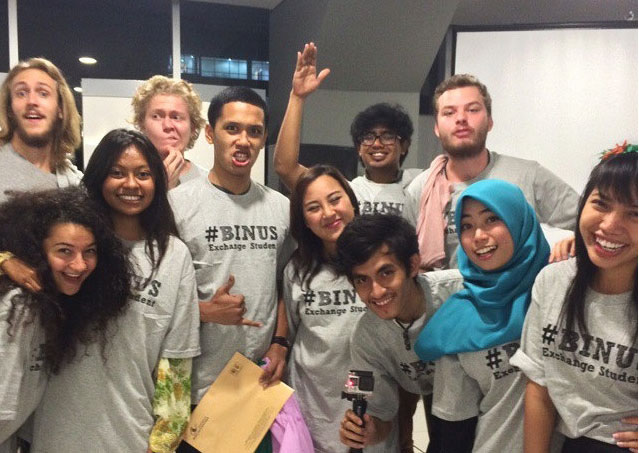 Farewell Dinner
Till our paths cross once again, my friends and family. Au revoir. See you soon. Let us hope we shall never forget each other! Forgive me if I have erred, and truly forgive me for not mentioning everyone. That would be an entire page on its own.
Last updated :