Airport Pick-Up
We shall provide a free airport pick-up on certain dates as written on the academic calendars shared.
1. Fill up the arrival record as advised on Welcome Package;
2. Join our chat-room as advised for communication;
3. Our iBuddy(ies) is going to be there to pick the students up and bring them to our Hall of Residence, BINUS Square only. If the students are not staying outside of BINUS Square, then the students may feel free to arrange their own transportation.
Arrival Stamp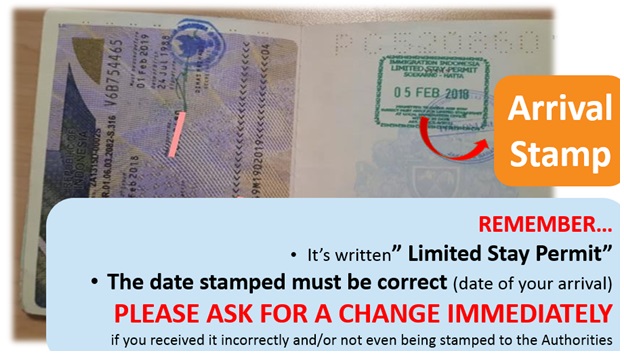 Meeting Point
Terminal 2: Bakmi GM, located at gate 2D on arrival floor.
Please look for a sign #BINUSExchange
Important Notes:
If the students are arriving on Terminal 1 & Terminal 3,
– please take SKYTRAIN to the Terminal 2
– It's free of charge
Archive References:
Welcome Package 2019 Spring (Even Semester 2018/2019), could be found here: http://bit.ly/2019SpringWelcomePackage
Welcome Package 2018 Fall (Odd Semester 2018/2019), could be found here: http://bit.ly/2018FallWelcomePackage
Welcome Package 2018 Spring (Even Semester 2017/2018), could be found here: http://bit.ly/2018SpringWelcomePackage
Last updated :