Sathyabama Institute of Science & Technology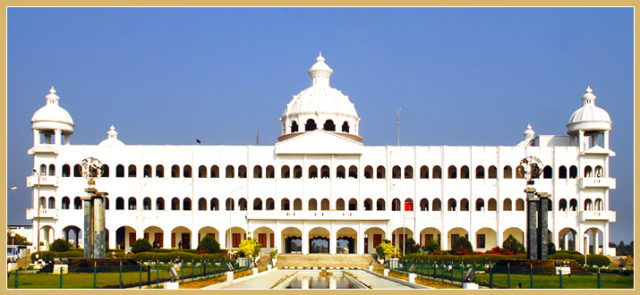 Sathyabama Institute of Science and Technology formerly known as Sathyabama Engineering College was established in 1987 by Dr. Jeppiaar. It is a premier institute imparting knowledge in the areas of engineering, science, technology and education. The institution's progress and contribution to the field of technical education for over two decades resulted in granting Deemed University status on 16th July, 2001. The University has been awarded as Category "A" University by Ministry of Human Resources Development (MHRD), Government of India and accredited by NAAC with Grade "A" in the year 2017, certified with DNV-GL ISO 9001 standard and offering exemplary education from last 29 years.
 The Sathyabama Institute of Science and Technology (Deemed to be University) offeres 27 programmes at UG level and 41 programmes at PG level in all disciplines. We have excellent infrastructure facilities including modern laboratories, library with multimedia facilities, internet and other general amenities. Holds great promise to expand the applications of space technology, benefiting the common man and enriching the quality of life in association with Indian Space Research Organization (ISRO). We have written a special page in the history of space research on 22nd June, 2016 with the launch of "SATHYABAMASAT" in association with ISRO. Right from quality technical manpower to ethical needs, the expectations of the nation from us, we arrived to a position to deliver with consistence. The launch of "SATHYABAMASAT" and accolades received in world platforms is a specimen.
Last updated :