Hendro Arieyanto: Double Degree Program at University of Nottingham, United Kingdom
Chances Won't Come Twice
Hendro Arieyanto, Computer Science
Double Degree Program at University of Nottingham, United Kingdom (Fall 2013 – Spring 2014)
Being the first student to join the 3+1 Double Degree Program to University of Nottingham (United Kingdom), I was unsure about joining the program in the beginning. Though it would be costly, my parents still encouraged me to take the program. So I applied for it and I was lucky to fulfill the requirements. I had never been to a foreign country before, so it was my first time being abroad, on my own.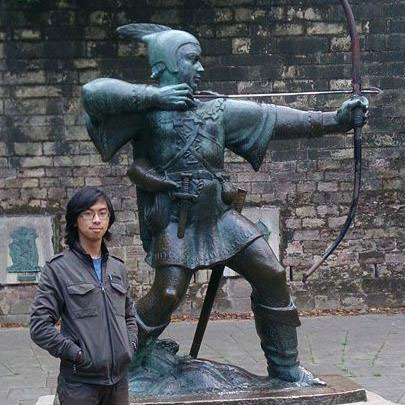 Robin Hood Statue in front of Nottingham Castle
Life is so different in Nottingham (or the UK in general). You will notice that the weather is different. Summer is the best season since it is not hot at all, but cool instead! The environment is very good. You can breathe the fresh air along the streets, because the traffic is not as jammed as in Jakarta. People in Nottingham often take the public transportation, mainly buses, to go around places in Nottingham. Some also bicycle. Traffic jams rarely happen in Nottingham, which enables us to go from one place to another quickly and efficiently.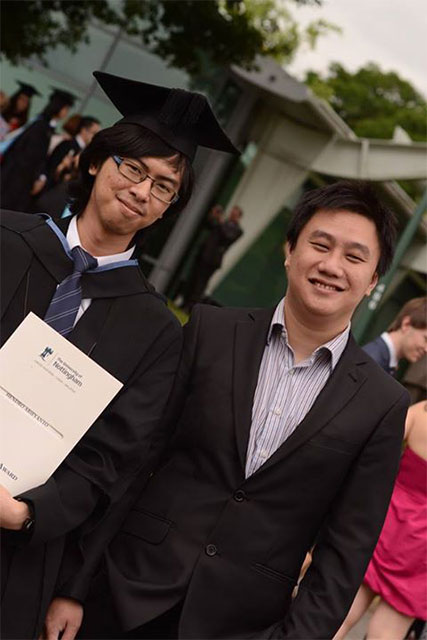 With Mr. Andry Chowanda, a lecturer of BINUS UNIVERSITY who is currently a Ph.D. student in the University of Nottingham
People in Nottingham (my fellow students and the lecturers) are very friendly and sociable. As for the lecturers, you can consider them your friends. You can email them whenever you have questions (and they reply emails very quickly!). Generally, they won't meddle with your business, but they are willing and glad to help you if you ask for their help.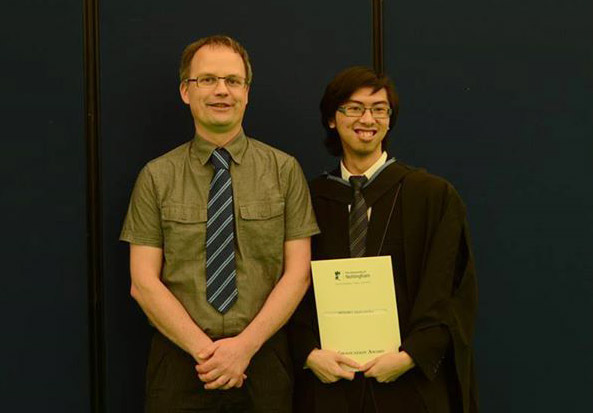 With my supervisor, Mr. Holger Schndelbach
Meeting so many people from different backgrounds, tasting different food, and having an internship, were great overall! By joining this program, I have been able to broaden my perspective. It is truly an unforgettable experience. I hope my story encourages you to join this program. And if you have decided to join, I wish you good luck!
Last updated :