Study Abroad on Full Scholarship – SHARE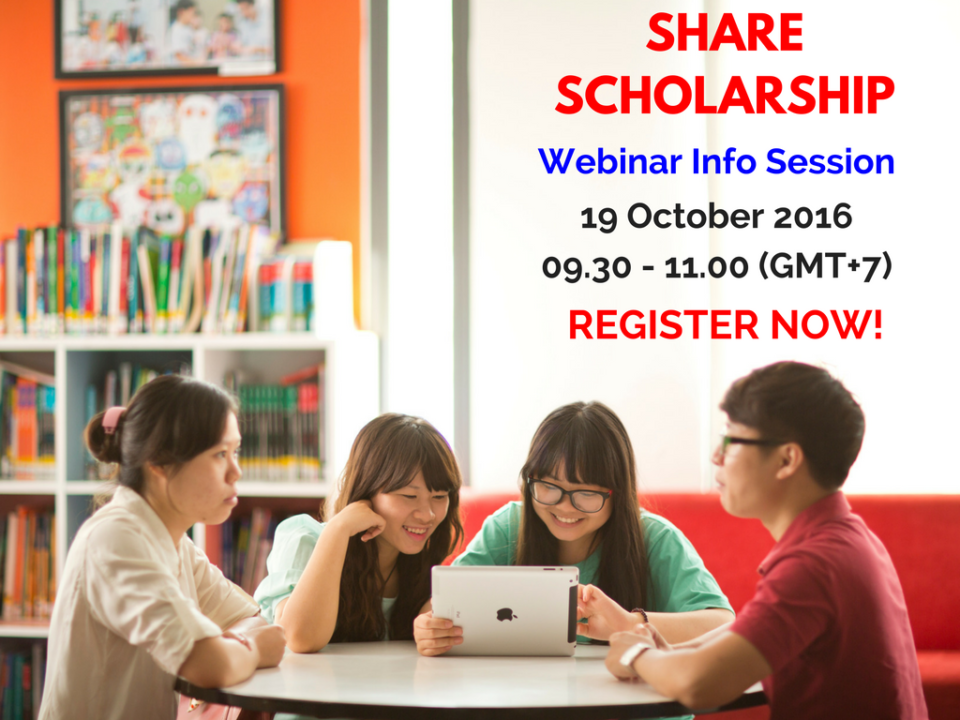 Do you wish to study abroad with a FULL SCHOLARSHIP?
Join us NOW!
SHARE SCHOLARSHIP:
The SHARE scholarship programme offers a fully-funded, one semester exchange for undergraduate students from selected universities across the ASEAN region. EP-Nuffic will also facilitate capacity-building workshop for universities that are willing to enhance their internationalisation process, student mobility and the use of the new credit transfer systems.

More details: http://www.share-asean.eu/activities/scholarship/#
Deadline Application: 11 November 2016
JOIN WEBINAR INFO SESSION
Day & date: Wednesday, 19 October 2016
Time : 09.30 – 11.00
For more information, please contact:
Debby Sonita Lubis / International Office
T: (6221) 534 5830 ext 1323, 1322
E: dlubis@binus.edu, io@binus.edu